Fernando Compte passed away
Official
8 September 2013
Sergei Grishin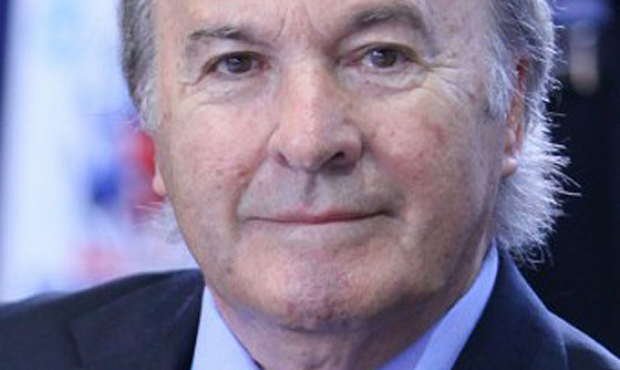 Grate news came today from Spain. Fernando Compte, the founder and the first President of the International Sambo Federation, died in his 83rd year. Being the ideological architect of the FIAS, Fernando Compte did not simply liked SABMO, he thought SAMBO the most beautiful kind of sports.
"I got interested in SAMBO when I was the Secretary General of the FILA," recollected Fernando Compte. "In 1974 I was appointed the President of the Commission for SAMBO affairs, then in 1976 – the President of the Worldwide Committee which operation, by the way, was rather successful. Being aware of the growing role of SAMBO as the sports discipline, Mister Milan Ercegan, the President of the FILA, offered me to separate from the Wrestling Federation, and at the congress in Jönköping (Sweden) independence of the Committee was declared. At that time I resigned my post of the Secretary General and was elected as the honorary member of the FILA. On June 13, 1998 I founded the International Sambo Federation in Madrid."
Fernando Compte had been heading the FIAS for 7 years. Those years were the years of the federation formation and development, when the organization, like a child, had been looking around and learning everything. However, that child was smart, quick on the draw and therefore was recognized by various international organizations. Yet in 1985 the FIAS became the full-fledged member of the large world organization GAFIS (General Association of International Sports Federations). Now this is SportAccord. That year SAMBO was included in the program of the II Worldwide Games.
"SAMBO is the most beautiful kind of sports world-wide. SAMBO is the most complete kind of wrestling world-wide. SAMBO is the most democratic, the most affordable, the most dynamic and, therefore, the most popular kind of wrestling. And this is the exact reason of its rapid-growing popularity," said Fernando Compte. "Nowadays, SAMBO is the most effective and applied kind of martial arts among available ones."
Despite of the age, Fernando Compte has been enjoying an active lifestyle almost till the last. As the people who got to know him closely say, any young sportsman would envy his energy and powers of endurance.
"I realize my age but my soul does not grow old. Fortunately, I am in excellent health and I am busy with my favourite work. My family helps me to keep up good spirits, but the most important thing is that I am married to a woman who is much younger than me, I am surrounded by my children who are still young, therefore the atmosphere of youth predominates in the house," Fernando Compte shared the secrets of his life activity.
"SAMBO became a part of my life and I hope that great victories wait for us, and soon SAMBO will be an Olympic sport," said the first President of the FIAS.
The International Sambo Federation offers its sincere condolences to the family and friends of Fernando Compte.