Fifth Asian Beach Games in Da Nang, Vietnam: SAMBO Tournament, interviews with the champions on the second day of the tournament
Personalities
2 October 2016
Sergei Grishin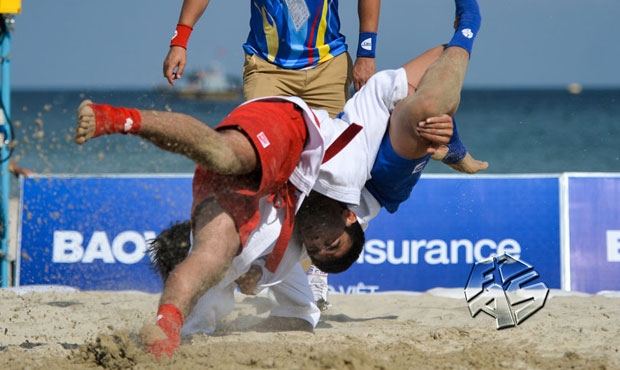 Urmat Mambetzhan Uulu (Kyrgyzstan) — 74 kg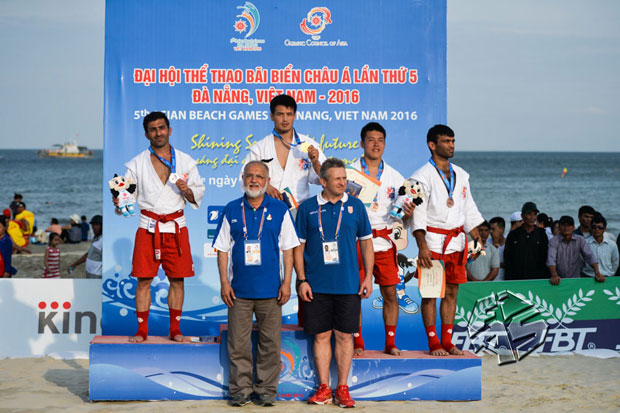 "For me, the rules of beach SAMBO seem more difficult. How do you explain it? You step out into a square of sand and that's it. Everything here is compressed and compacted, as it were. One wrong move, a leg not in the right place, and that's that. Really, it is more difficult here. The sand was my friend today, I managed everything, and my rivals' legs got stuck. Maybe, I think so anyway, it helped me today."
Davaasuren Munkhbat (Mongolia) — 64 kg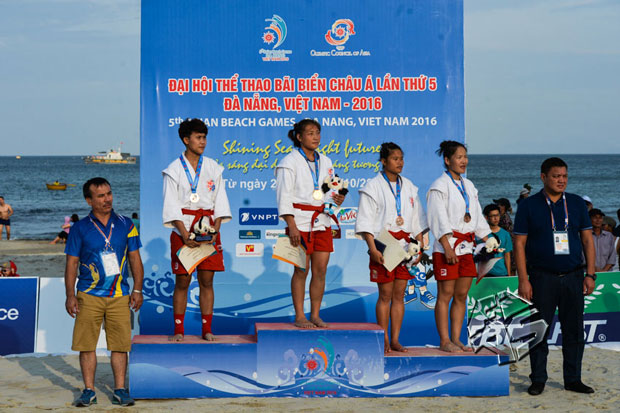 "In Ulan Bator, frankly, we don't have the conditions, that is, sand, to prepare for beach SAMBO. Therefore, as soon as we learned that will be participating in the games, we started preparing of course, but it was only here that I tried fighting on the sand, three days before the competition. I really liked the surroundings where we had to fight — the beach, the sea, and so much sky. It's beautiful, and if you concentrate on the fight, it is not distracting at all. The opponents were all challenging and strong, but I was especially surprised by the first meeting with the Vietnamese opponent. It was hard. I was not expecting such a high-level fight, and this was probably my mistake."
Battsetseg Tsog-Ochir (Mongolia) — 72 kg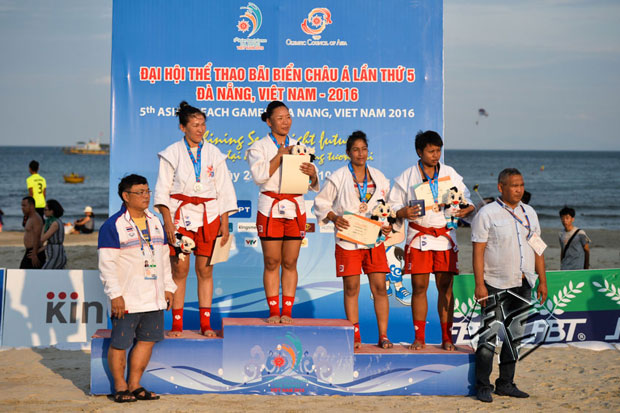 "I really like beach SAMBO rules. They are simple, and therefore win you over. Throw down and you've won — it's very clear. And most importantly, there is no need for a long struggle and suffering: throw down and you are left victorious. That's great! If we are talking about the benefits, I think to win in beach SAMBO you need a crowning move in your arsenal, and better that it is a back move. And I have that."