On the International Sambo Day in Kyrgyzstan, the program "SAMBO at school" started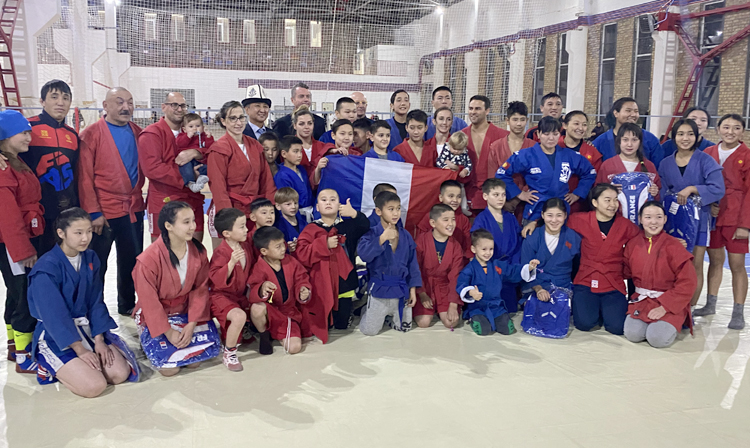 The opening of the SAMBO section in the Bishkek sports complex Bilimkana American school became the starting point for the start of the SAMBO in School program in Kyrgyzstan. The opening ceremony on November 16 was attended by the Minister of Education and Science of Kyrgyzstan Bolotbek Kupeshev and the Ambassador of France to Kyrgyzstan Francois Delaus.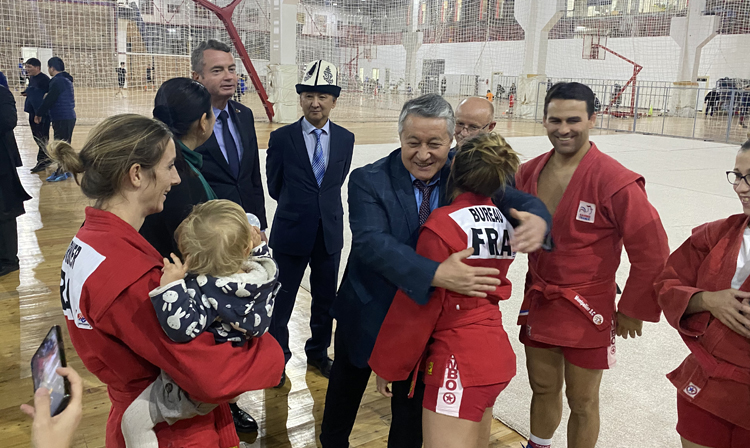 The Minister of Education and Science congratulated the sambists on the start of the SAMBO at School program and wished them new success. The French Embassy in Kyrgyzstan donated a sports uniform for SAMBO training to the women's national team. The ambassador congratulated the sambists on the International SAMBO Day and assured them of further support for the development of women's SAMBO.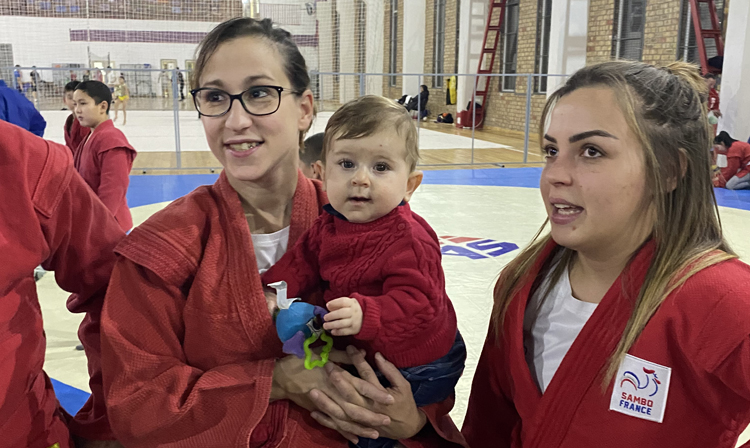 Member of the FIAS Executive Committee, World SAMBO Champion Laure Fournier, President of the SAMBO Federation of the Kyrgyz Republic Aziz Ibraev and Honored Trainer in Rhythmic Gymnastics of the Kyrgyz Republic Svetlana Moiseeva launched a new initiative – joint online training with leading coaches and clubs of the world "Sport without Borders".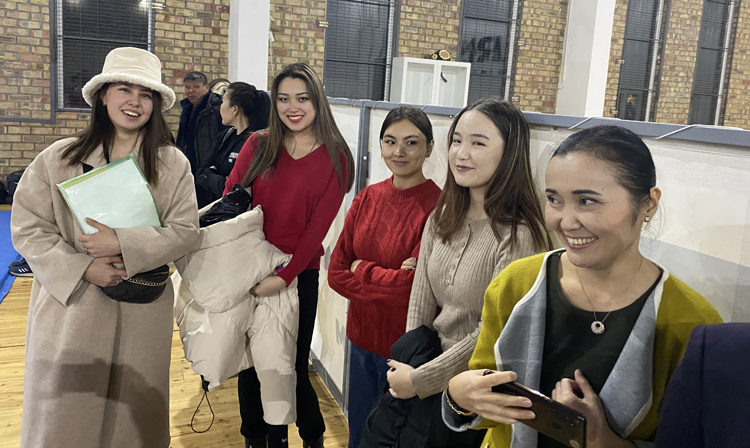 The day after the opening of the section, the sambists of the French national team, led by Laure Fournier, held a master class for students of the State Academy of Physical Culture and Sports.