Vasiliy Shestakov: Bakhtiyar Abbasov's behavior will be discussed at the next meeting of FIAS Executive Committee
Official
1 April 2015
Sergei Grishin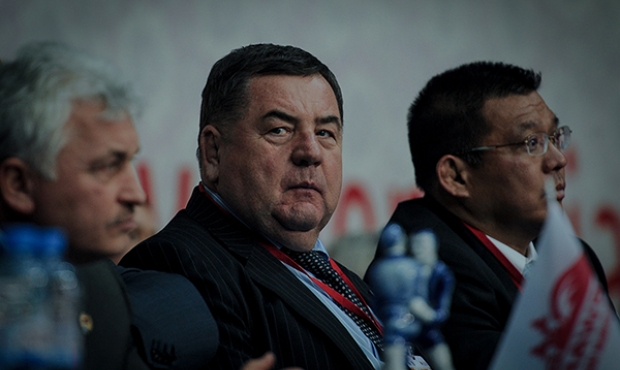 Bakhtiyar Abbasov, representing Azerbaijan team in the weight category 90 kg at A. Kharlampiev Memorial Sambo World Cup award ceremony, sat on his haunches when the Hymn of Armenia in honor of the tournament winner, Ashot Danielyan, was played.
This issue is currently considered by two FIAS Commissions: Disciplinary and Ethics. After Commissions pronounce the conclusion, the members of FIAS Executive Committee will pronounce their decision on the measures to be applied to Abbasov.
"Such behavior is unacceptable; it is not just a question of ethics and mutual respect, that kind of act "explodes" the main idea of the sport movement — to unite people and to promote humanistic values through sport. Act of Bakhtiyar Abbasov will be discussed at the next meeting of the Executive Committee of the International Sambo Federation. We'll take appropriate measures which will guarantee that such incidents are unacceptable in the future," FIAS President Vasiliy Shestakov commented on the situation.
FIAS President Vasiliy Shestakov also sent a letter to Ambassador Extraordinary and Plenipotentiary of the Republic of Azerbaijan in the Russian Federation Polad Bulbuloglu where he expressed concern about behavior of the representative of the Republic of Azerbaijan and asked to take measures to prevent such incidents.