Vasily Shestakov Has Been Awarded The "Honorary Doctor of the Lesgaft University" Title
President
18 May 2018
Aleksandr Solomahin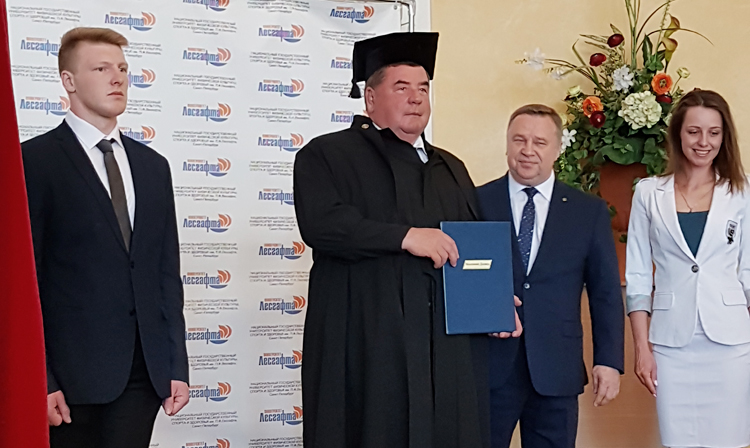 On May 17, Lesgaft National State University of Physical Education, Sport, and Health (Russia, St. Petersburg) hosted a solemn ceremony of awarding Vasily Shestakov with the diploma and the gown of the Honorary Doctor.
President of the International Sambo Federation, Vasily Shestakov, PhD in Educational Methodology, is also President of the Russian Academy of Social Sciences (RASS), Chairman of the "Sport, Man, Health" international public organization for the promotion of sciences and sports, a two-time Master of Sports of the USSR, an Honored Coach of the Russian Soviet Federative Socialist Republic (RSFSR), a deputy of the 4th-6th State Duma (2003-2016), an Honored Educator of Physical Culture of the Russian Federation.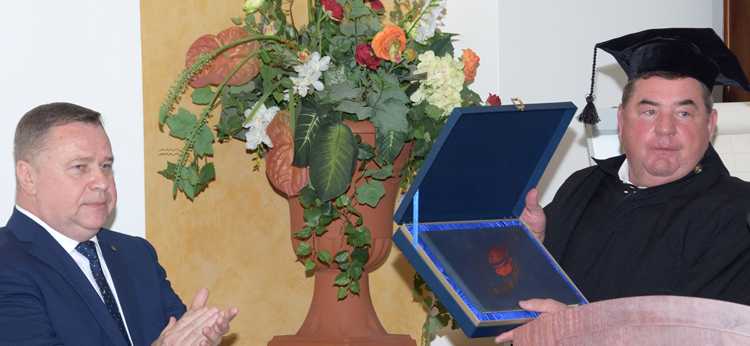 The title "Honorary Doctor" is conferred on prominent scientists, educators and cultural figures, state and public activists who contributed to the development of international scientific, cultural, economic, and political cooperation. The "Honorary Doctor of Lesgaft University" title is an official recognition of the special merits of Russian and foreign citizens actively engaged in public activities and having personal merits before the University in the fields of science, education, culture, and sports.
University`s President Sergey Bakulev presented Vasiliy Shestakov with the diploma and the gown of the Honorary Doctor, congratulating him on bestowing the honorary title. Shestakov thanked Mr. Bakulev and all the members of its Board of Studies and, in turn, transferred a rare copy of the "The Journal of the 1928 Spartakiad of the Peoples of the USSR" edition from his personal archive to the University Museum.