Venezuela: the team composition for the Youth World SAMBO Championship in Korea is defined
Competitions
18 August 2014
Sergei Grishin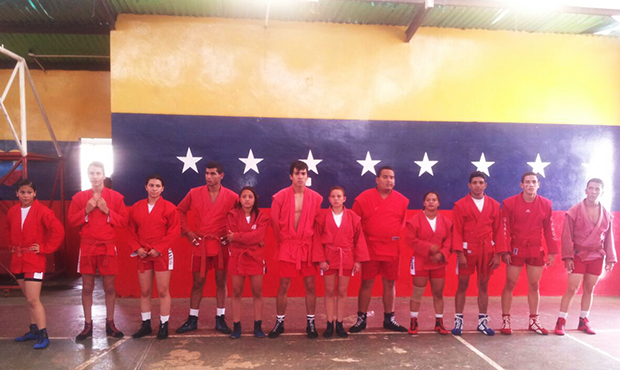 Last weekend, SAMBO leader on the Pan-American continent – Venezuela held the National Championship among girls and boys, and juniors in the city of Punta de Mata, Monagas. The tournament, which has become the qualifying one for the Venezuelan youth for the World SAMBO Championship in Seoul (Korea) was held in the municipal Sports Complex named after Ezequiel Zamora, the national hero of Venezuela. Almost 300 SAMBO athletes from 14 (out of 23) states of Venezuela fought for the right to represent their country at the world forum in October.
Luis Adrianza, Secretary General of the Venezuelan SAMBO Federation, commented on the past event in the following way: "Our Federation with the support and assistance of SAMBO Association of Monagas held the National Championship as a review of the most talented among SAMBO youth of our country to the date. In addition to the organisational efforts and professional coaching comments, I would like to say that this start is a great pleasure for us. It's proud and pleasant to see so many young people involved in SAMBO and ready to defend the honour of our flag. This Championship became the qualifying one in order to form the team, which will travel to the Championship in Korea and I am sure all those who were here on the top place of the podium those days, will represent our country in Seoul honourably".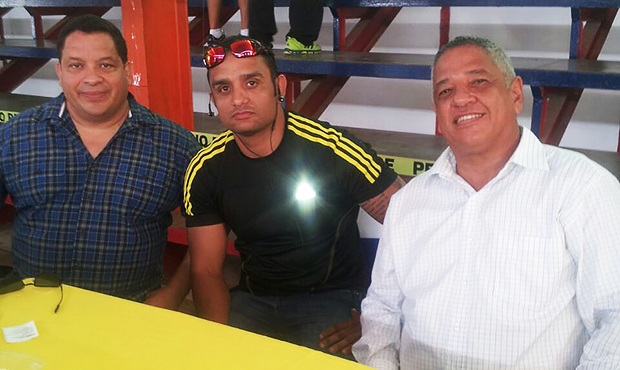 Alejandro Lara (weight category of 65 kg), a pupil of Luis Adrianza, who in addition to the position at the Venezuelan SAMBO Federation is also a coach at his own club named A.T.S. in Caracas, will be one of them. In fact, the champion from the Venezuelan capital has been practicing SAMBO for only 8 months, which proves a brilliant talent of Alejandro and unique coaching talent of Luis Adrianza once again.
The newly-born champion commented on his victory in the following way: "I am very pleased with the result at these competitions, especially because I have been practicing SAMBO since January this year. I train 2 times a day, because my coach, Luis Adrianza, who became both a friend, and a father for me, has found an opportunity through the Ministry of Sports to provide me with all the conditions required for fruitful preparation. I love SAMBO very much, and I want to practice it even harder to win medals of the international SAMBO starts for my country. Today my main purpose is to become the best SAMBO athlete of Venezuela in this weight category".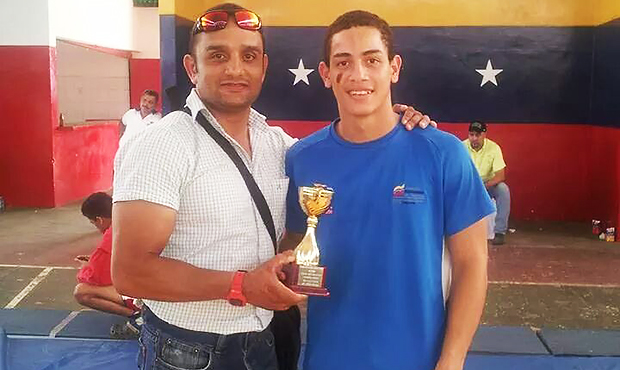 These days they celebrated not only champions and winners, the Venezuelan SAMBO Federation also noted Ysandre Paillard, the President of SAMBO Association, Aragua, as the best SAMBO manager in Venezuela, distinguished himself with highly professional organisation of SAMBO events in 2014.
Results of the team event among boys and girls:
1st place – Monagas
2nd place – Carabobo
3rd place – Aragua
Results of the team event among juniors:
1st place – Monagas
2nd place – Sucre
3rd place – Carabobo
Total results:
1st place – Monagas
2nd place – Carabobo
3rd place – Aragua
[Photogallery] Venezuela Sambo Championship among Youth