FIAS "I know Sambo" quiz. Who will the prize go to?
Кaleidoscope
19 December 2013
Sergei Grishin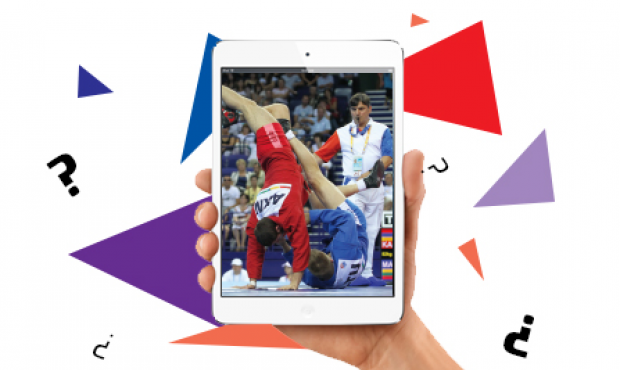 It's 19 December, which means that the Christmas and New Year's celebrations are just around the corner. And what do we need to make these festivities a success and unforgettable? Well, presents and surprises, of course! With this in mind, the FIAS website has prepared a little surprise for lovers of Sambo – the "I know Sambo" quiz, the winner of which will receive a well-earned present of an iPad Mini. Interested? Then read the terms and conditions of participation…
So, starting today (19 December), at 12.00 noon Moscow time, we'll be publishing questions about Sambo in the form of a video. And the quizmaster will be none other than two-time World Champion, winner of the Universiade and a numerous other titles and awards, and absolute stunner Yana Kostenko.  
Every day, Yana will appear on the FIAS YouTube channel and on our site with a new question about Sambo. You'll have exactly 24 hours to give your answers. And you can turn to any and all kinds of resources to help find the answer, whether it be asking a friend or searching on the internet. The only rule is that you've got to provide your answer between 12.00 noon on the day of the question and 11.59am the following day. Answers given after this time will not be accepted. 
For every correct answer, you'll receive one point. The "I know Sambo" quiz has a total of 12 questions, meaning that the maximum total score is 12 points. The participant with the most points at the end of the competition will be the winner. If there is a tie for first place, then the winner will be chosen at random using the Random.org online service.  
To take part in the competition, you need to register on the SAMBOFIAS YouTube channel, watch the videos, and give your answer before the deadline. Answers should be written in the commentary section on the YouTube channel. A ranking of players based on the answers received will be updated every day on the FIAS website. The winner will be decided on 31 December after 12.00 noon Moscow time.  
Take part in the "I know Sambo" quiz and could be the winner of an iPad Mini. Here's the first video question from Yana Kostenko.
Final
Day 12
Day 11
Day 10
Day 9
Day 8
Day 7
Day 6
Day 5
Day 4
To take part in the contest, open this video on YouTube
Day 3
To take part in the contest, open this video on YouTube
Day 2
To take part in the contest, open this video on YouTube
Day 1
To take part in the contest, open this video on YouTube