Virtual exhibition dedicated to the 100th anniversary of the birth of Evgeny Chumakov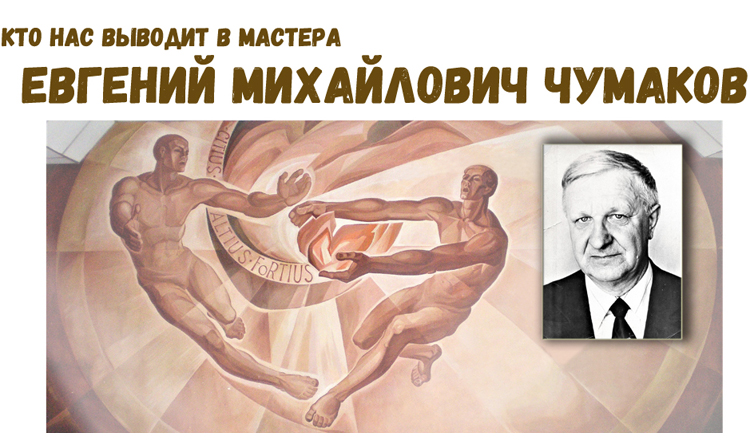 The Historical and Sports Museum of the Russian State University of Physical Education, Sport, Youth and Tourism (SCOLIPE) presented a virtual exhibition dedicated to the 100th anniversary of the birth of Professor Yevgeny Mikhailovich Chumakov, an outstanding coach, teacher who has brought up several generations of SAMBO champions.
As reported on the museum's website, this exhibition could be called "Battalions of E. Chumakov". Almost a battalion - about 200 wounded soldiers were carried from the battlefield during the Great Patriotic War by 20-year-old medical instructor Evgeny Chumakov. Also Chumakov, a coach of students, had the same number of students, many of whom became winners of national championships - the "golden reserve" of SAMBO! He is also the author of more than 200 manuals and publications dedicated to SAMBO.
This exhibition could also be called "Lessons from a great coach". Chumakov trained about 60 champions and prize-winners of the USSR - bright, distinctive and productive sambists. This has never been possible for anyone! And his model of transferring experience from coach to student was significantly different from others. By the way, about the coach who runs around the mat at competitions and gives advice to his student, Evgeny Mikhailovich said with surprise: "What is he shouting? Apparently, he rarely meets with a student in training." For Chumakov, "competition is a continuation of training", where the processes of learning and teaching were interconnected, and athletes had the opportunity to receive and at the same time transfer the experience gained.
His pupils called him "Teacher", less often "Trainer". The main thing here, perhaps, is that Yevgeny Mikhailovich was able to raise from his students (often street hooligan guys) intellectuals, many of whom became scientists, doctors of sciences, professors, that is, people who are thinking, independent, responsible, having a large supply of physical and vital strength. It seems that in many respects the personal qualities of Chumakov allowed him to develop the concept of SAMBO as an integral model of physical and moral education of athletes and to create his own School. Therefore, the exhibition was named "The School of the Legendary Teacher".