All medals from the first day of competition at the Sambo World Cup among students in Limassol
Competitions
7 December 2014
Sergei Grishin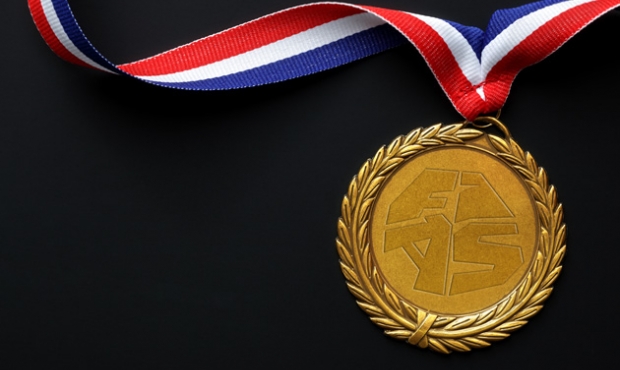 The cadet matches at the Spyros Kyprianou Athletic Centre in Limassol have already ended, and today the baton passed from the Cadets to Student Sambo. For the first time in the history of the International Sambo Federation, the Sambo World Cup among students is being held under the auspices of the International University Sports Federation. Nearly one hundred student samboists from 22 countries are taking part in this tournament. Read about all the results, emotions and impressions from some of the champions of the first day of competition in today's report from Limassol.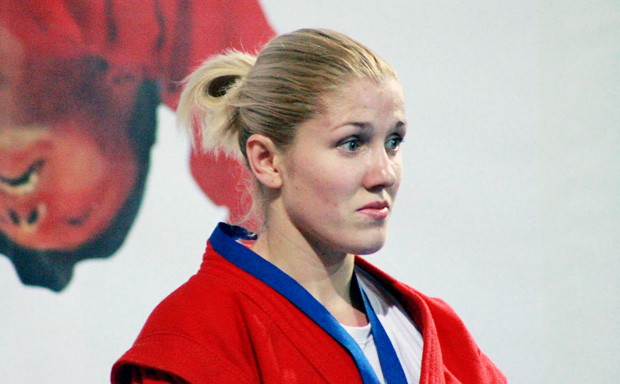 "I'll be a judge or maybe a lawyer"
Ukrainian Inna Cherniak defeated the world champion, Russian Mariya Molchanova, in the final in the 52 kg weight category. A one-leg pickup, a back leg-show and a short retention: Ukraine is celebrating its first student win in this World Cup with a final score of 8:2. "I've been lucky in student competitions. I was second at the Universiade in Kazan. I lost there to Russian Anna Kharitonova, but today I managed to defeat a Russian. Honestly, I didn't even know she was a world champion. Well, I am satisfied twice. I'm studying in the Faculty of Law, and I still haven't decided whether to be a judge, or maybe a lawyer.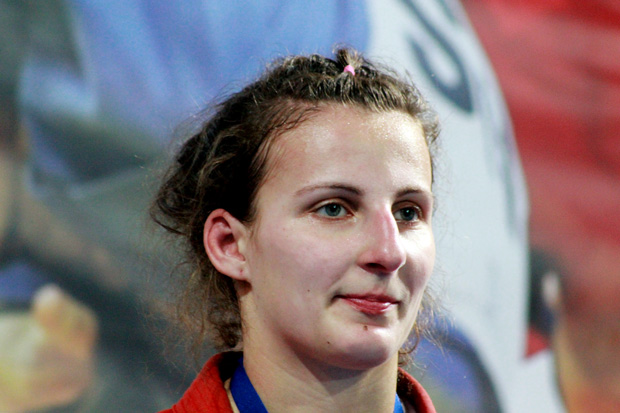 "I'll be ready for the 2016 World Championship among students"
The second match in the women's category (60 kg weight category) and the second gold medal go to the Ukrainian team. Anastasiya Shevchenko was losing to French samboist Marion Sarroca 4:3, but a few seconds before the end of the match, she made a 4-point overhead throw with calf rest in the belly to win the final. "I knew I would win, and I kept going. To be honest, I thought I was being penalized unfairly. I was angry and proved who was stronger in this fight. My first call with news of the victory will be to my personal trainer who isn't here with me. I'm glad that the first-ever World Sambo Championship among students will be held here in Cyprus in 2016. I've been lucky in this country, and I'll be ready."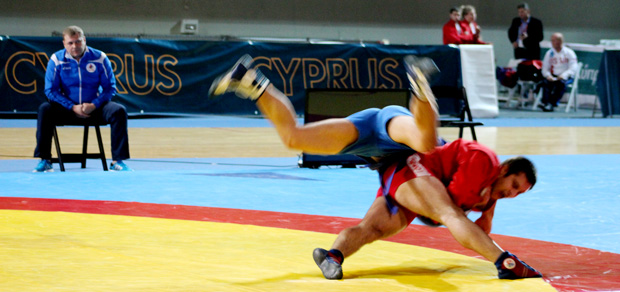 "I love to fight like this"
Russian Ali Kurzhev (bronze medalist in the World Sambo Championship in St. Petersburg) won an incredible victory over Romanian Grigore Baxan in the final match in the 82 kg weight category today. The back throw, head butt and painful hold – Ali's technical arsenal in this match was truly beautiful. "It was a bit hard today. I gained some weight, and my coach and I decided to give it a try in my new weight category – 82 kg. Then later I decided to either go on a diet or gain muscle mass. We prepared for the final. I watched his fights and saw that he was fighting in a counter-attack style. So I decided not to attack, but to wait a bit for him to counter attack. I really don't like to hang back and not "hook", but to fight effortlessly and with feeling. You waste less energy, but it's more effective, and I'm sure the audience finds this battle much more interesting to watch.
"My goal is the Russian Championship"
Russian Pavel Rumyantsev (a samboist from Vyksa) won an early victory in the final over Israeli Vadim Kuzminsky in the 100 kg weight category. "The plan for the fight was a bit different from what actually happened. I wanted to fight in a multi-sided grip, but suddenly there was an oblique grip and head butt. I decided not to change anything, since it gave results. I switched from retention to painful hold, and that was the funny part. I made the hold, my opponent yielded, but the judge was "asleep" and didn't see it. I held his legs just in case, and showed the judge, look he's already surrendered, but I'm holding his legs with my hand just in case. I'm happy to win, but my goal is to prepare for the Russian Sambo Championship, which is a qualifier for the World and European Championships."
Results of the first day of competition at the Sambo World Cup among students in Limassol:
Women, 68 kg                                                        
1. TROPINA Rimma RUS                 
2. ZHUKAVETS Krystsina BLR                 
3. FACHIRIDOU Inga GRE                   
Men, 57 kg                                                       
1. DIIANOV Michail RUS                
2. BACCINELLI Walter ITA                
3. ISMOILOV Ardasher TJ                  
3. MONTES Luis NCA                
Men, 82 kg                                                        
1. KURZHEV Ali RUS                   
2. BAXAN  Grigore ROU                    
3. KNYSH Ihor UKR                  
3. POCARD Matthieu FRA
Men, 100 kg                                                                      
1. RUMYANTSEV  Pavel RUS                    
2. KUZMINSKY Vadim ISR                 
3. LERICHE Balthazar FRA                   
3. GRARAKLOV Pavlos GRE                              
Women, 52 kg                                                        
1. CHERNIAK Inna UKR                
2. MOLCHANOVA Mariya RUS                
3. COSTILLO Dayana NCA
3. FRIQUIN Estelle FRA                           
Women, 60 kg                                                        
1. SHEVCHENKO Anastasiya UKR                 
2. SARROCA Marion FRA  
3. IVANOVSKAYA Daria RUS               
3. MIRUS Izabela POL    
Women, 80 kg                                                        
1. KHARITONOVA Irina RUS
2. LE GALL  Tiphaine FRA       
3. GINTARE Klisyte LTU     
Men, 68 kg                                                        
1. TE  Artur KGZ            
2. BALYKOV Vladimir RUS           
3. GYUROV Plamen BUL        
3. TUKA IAUSKAS Eimantas LTU