Second ITA Summer Anti-Doping Series webinar to be held this week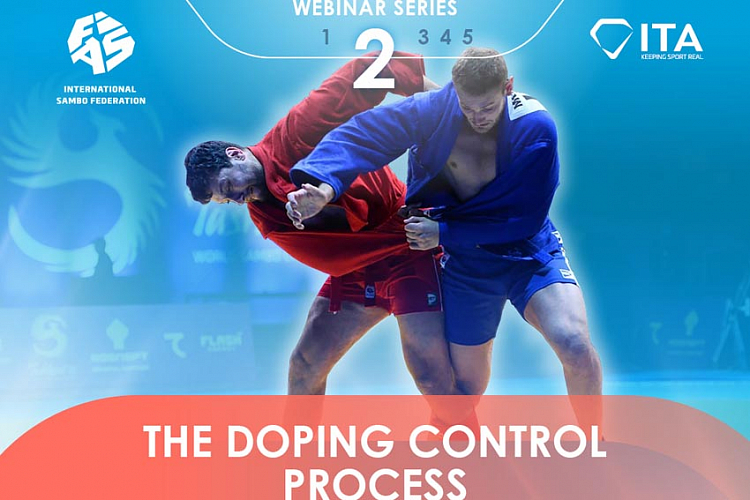 The International SAMBO Federation invites sambists and everyone interested to join the second edition of the International Testing Agency (ITA) summer webinar series. The webinar will take place on Thursday 13 July and will focus on the doping control process.
A doping test is a technical analysis of specimens, mostly of urine or blood, to determine the presence of specified drugs or their metabolism.
Most athletes admit that the first test was a sensitive experience and wished to prepare for the procedure, to learn more in advance. But also, experienced participants could find new information about their rights and responsibilities.
When athletes are selected for doping control, they have a series of the athlete is notified by a doping control officer (DCO) or chaperone that they have been selected for doping control (testing), and they are informed under which ADOs authority they are being tested... To find out what happens next – please join the second webinar of the ITA summer series this Thursday.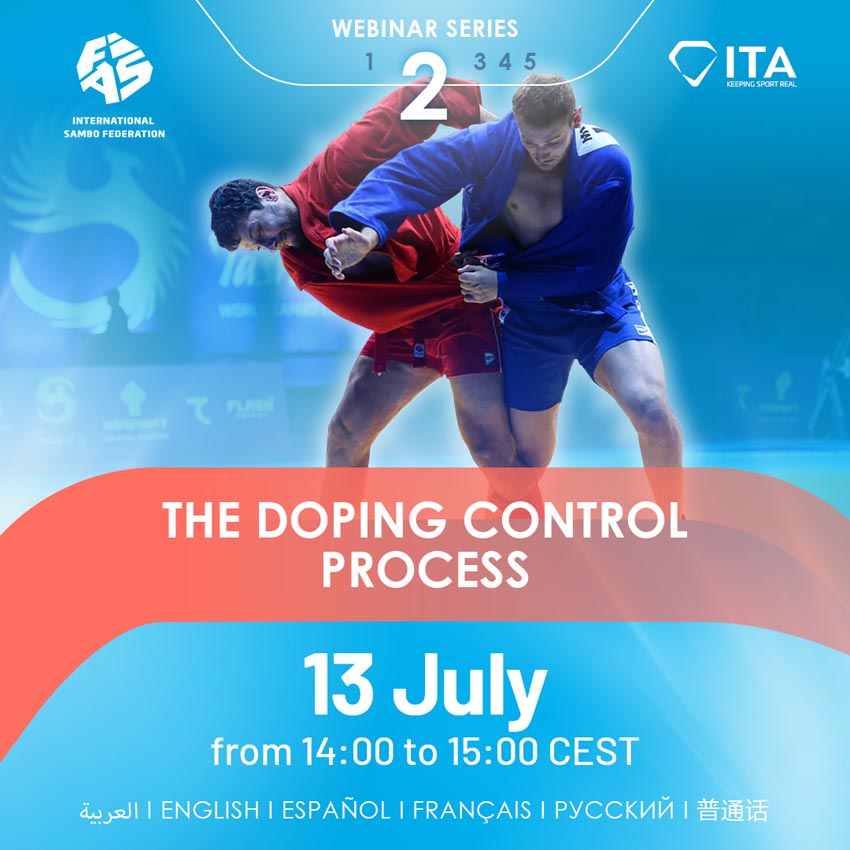 The Doping Control Process
Includes testing procedures (urine and blood) and ABP
Thursday, 13 July
14:00-15:00 CEST
Register HERE
The webinars will be delivered in English with simultaneous translation to five additional languages as part of this mini-series – Arabic (العربي), Spanish (español), French (français), Russian (русский), and Mandarin Chinese (普通话).
The FIAS is strongly recommending to all SAMBO community join the webinar.