XVI International Youth Tournament "Victory" was held in St. Petersburg
Competitions
11 May 2016
Sergei Grishin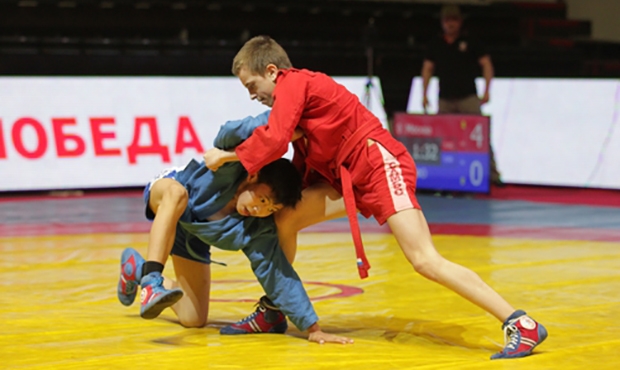 For two days, 10 and 11 May, in St. Petersburg competitions of the traditional international youth tournament "Victory" among teams of hero-cities, cities of martial glory and federal districts of Russia were held. Young sambo wrestlers have made every effort to fight for the "Victory", and the fans at "Sibur-Arena" supported the athletes giving them additional strength.
As informs the press service of the Russian Sambo Federation, the opening ceremony was attended by the Governor of St. Petersburg, the permanent chairman of the organizing committee Georgy Poltavchenko, the president of the International Sambo Federation Vasily Shestakov, Minister of Sports of St. Petersburg Yury Avdeev, and the President of the Russian and European Sambo federations Sergey Eliseev.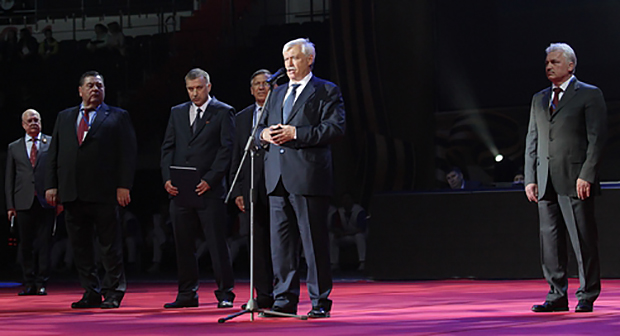 Distinguished guests congratulated the athletes and guests of the tournament on the Day of Victory in the Great Patriotic War and noted that traditional competitions play an important role in the patriotic education of young sportsmen. They also said kind words to the veterans of the Great Patriotic War and wished them good health.
After two days of uncompromising struggle the best of the best were revealed. In the super final of the tournament won the team of Moscow. The sambo players of the capital became leaders among teams of hero-cities for the ninth time in a row and won the super final for the sixth time. As for the hero-cities, the second place went to the Tula city team, and the first one, to Moscow. The teams of Brest and Saint-Petersburg won bronze medals.

Among the teams of federal districts of the Russian Federation excelled the team of the Central Federal District, followed by the young sambo wrestlers of the Southern Federal District.
Among the cities of martial glory the winner was the team of Mozhaisk, and the second place was occupied by the sambo players of Kovrov.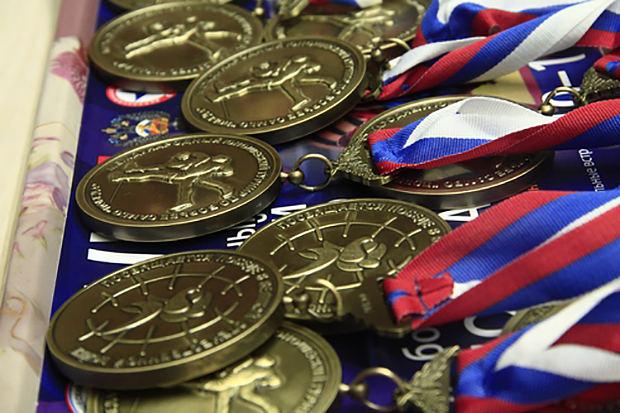 Photo: Boris Bukhtiyarov and Anna Ivanitskaya