The strongest Japanese wrestler has revealed
Federations
20 August 2013
Sergei Grishin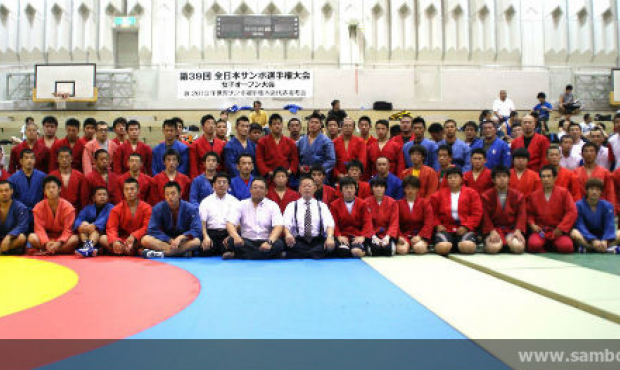 Japan SAMBO National Championship was held August 18 in the city of Yokohama, which is located near the capital - Tokyo. This tournament, which is held for the 39th time, became not only show of the forces of Japanese wrestlers, but also a selection for the World Championships in St. Petersburg. The competitions among men and women in sport SAMBO brought together the best of the best Japanese wrestlers.
According to the organizers of tournament, a year after year SAMBO is becoming more and more popular sport in Japan. This year, more than 60 Japanese athletes took part in the championship. Among them was a silver medalist of the Universiade in Kazan, Kota Eto. Let us recall that Japan's national team at the SAMBO tournament in the World University Games has achieved excellent results, winning 2 gold, 1 silver and 2 bronze medal. Such achievements are not only forced SAMBO fans all over the world to talk about the Japanese SAMBO wrestlers in the superlative degree, but also forced the Japanese themselves to continue the recently initiated development of SAMBO in the Land of the Rising Sun.
That the SAMBO is gaining popularity in Japan and becomes more attractive than other martial arts, evidenced by the fact that a member of the national team in judo Tomo Torii also participated in a national championship in SAMBO. Interestingly, in the final battle in his weight class he lost to Kazan medalist Kota Eto. The losers are now learning from their mistakes, and the winners are beginning to preparations for the World Cup. In St. Petersburg they will have to prove that they are capable of much.
The results of the 39th Japan SAMBO National Championship: RESULTS.
Alexander Solomahin
www.sambo.sport