Yasuhiro Yamashita will be a new representative of Japanese Judo
Personalities
22 August 2013
Sergei Grishin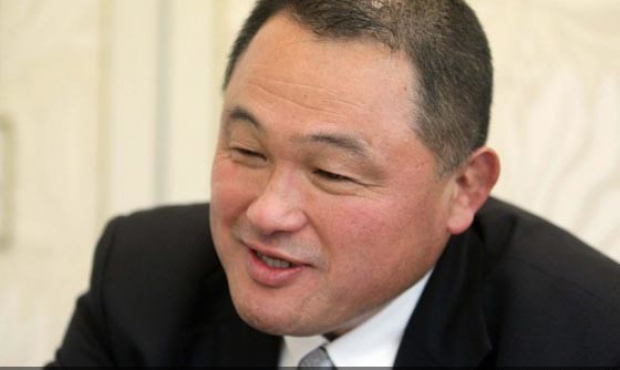 The legendary Japanese Judo wrestler and big fan of SAMBO Yasuhiro Yamashita has been appointed as the Vice-President of the Japan Judo Federation. Election of the well-known sportsman for such an honorary office took place at the extraordinary meeting of the Board of Directors of the Japan Federation. As onlookers state, Yasuhiro Yamashita has the responsibility to ensure improvement of the Local Federation, namely he is to be the one to represent a new system.
Great changes have taken place in the Senior Management of the National Judo Federation since the beginning of August. Shoji Muneoka, who was the Head of Nippon Steel and Sumitomo Metal Corp, a large steel corporation, was elected as a new President of the organization. He changed Haruka Uemura who announced about his intention to submit resignation after taking responsibility for physical abuse of sportsmen by their coaches and misuse of funds. The new President of the Japan Judo Federation is also the Chairman of the Japan Local Federation of Businessmen and Judo Wrestlers. He was the captain of the Judo Club at the University of Tokyo.
When commenting the appointment of Yasuhiro Yamashita as the Vice-President of the Japan Judo Federation, Shoji Muneoka underlined that "he possesses an immense authority and popularity in judo sphere". His nominee is ideal for the person that can help to enhance the authority of the national federation and the national kind of sports. Before his appointment as the Vice-President Yasuhiro Yamashita worked as a coach and adviser for different organizations, including the Tokai University, International Judo Federation and Japan Judo Federation.
Yasuhiro Yamashita is famous for being a big fan of SAMBO. In close collaboration with the FIAS and due to personal friendship with the President of the International SAMBO Federation Vasily Shestakov, a legendary sportsman does a lot for SAMBO development in Japan. It was he who initiated promotion of this kind of sports in the Land of the Raising Sun. Yasuhiro Yamashita commissioned to develop SAMBO in Japan to his trainee and assistant Nobuyuki Asai. For a little less than a year Japan sambo wrestlers reached impressive success becoming one of the leaders of the world SAMBO. 5 medals at the SAMBO Universiade, including 2 gold ones are the confirmation of this statement.
The FIAS congratulates Yasuhiro Yamashita with this new appointment and expresses assurance, that in this field he can fully demonstrate all his abilities and talents.
Aleksandr Solomakhin 
www.sambo.sport