Why did Romanian sambists go to the mountains?
Кaleidoscope
17 August 2016
Sergei Grishin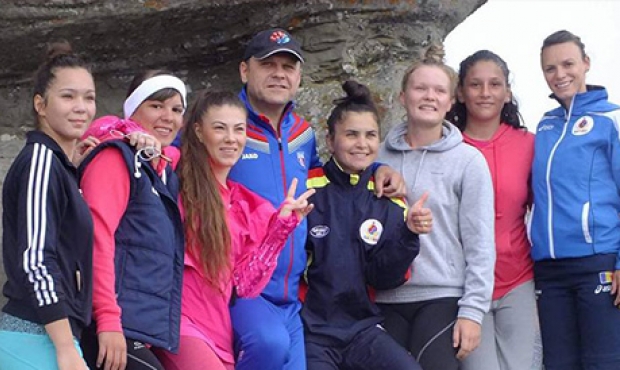 Why did Romanian sambists go to the mountains, what did they do there, why did they throw dummies instead of their sparring partners, and why is family a priority for Romanian sambists? Read all about it in our latest report.
Who went to the mountains?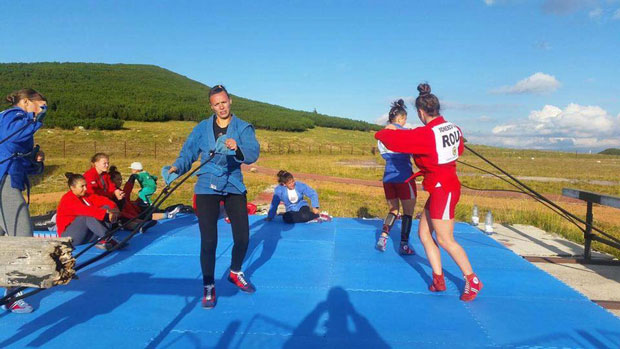 Twelve women from the Romanian National SAMBO Team are currently at a 3-week training base camp in the mountains of Romania, at the Piatra Arsa National Sports Complex, which took its name from the mountain well known at home and abroad. The athletes of the Romanian national team include some real stars: Daniela Poroineanu, 2-time European champion, winner of the European Games in Baku, and winner of the world championships; Andrea Ionas, winner of the European Championship; and Codrina Ionescu, world junior champion and multiple winner of the European Championships. 
About the missing team members and the personal life of Romanian sambists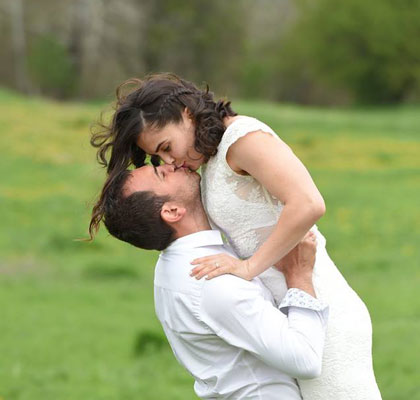 The summer base camp is missing a few members of the Romanian National SAMBO Team. We asked Viorel Gasca, the head coach and President of the Romanian SAMBO Federation, about the reasons for their absence. This is what he told us: "We're missing four athletes at this camp. Two are writing exams at universities, and two, ironically, are getting married. Why am I so loyal? That's life! Everything in sport changed a long time ago. These are different times and you have to live with it. The desire for big wins and a willingness to make big sacrifices for them should come from both sides — from the athlete and the coach. You have to know the athlete, respect his/her opinion and the right to privacy. In my opinion, it's only when you think not only about the athlete's performance, but also about his/her personal life and successful integration into normal life after sport, that you can expect success. I can't afford to use an athlete, squeeze him/her like a lemon and then throw him/her away. Finally, I'd like to say that marriage and education do not prevent us, that is, the Romanian National Team, from showing a strong performance.
What are they doing in the mountains?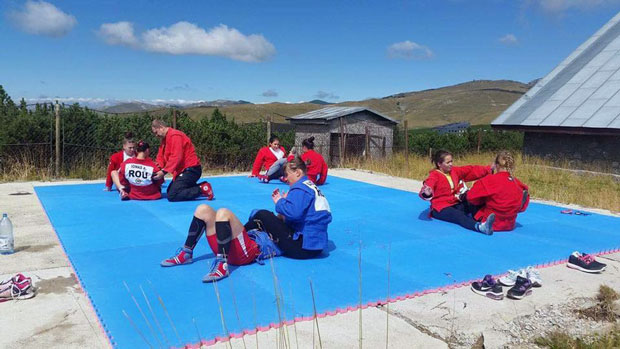 The team is in the mountains for a scheduled base camp at middle altitudes (2,000 m). The main objective is to improve performance. Romanian women sambists typically go to the mountains twice a year — in summer and winter — and they've been doing this for three sports seasons in a row. The training program includes special and general physical training, cross-country running, speed drills, grip fighting and throwing dummies. We have a sauna and swimming pool for recreation, and a cultural program that includes visits to caves and waterfalls. On weekends, the women also go mountain climbing. They've already reached the summits of Babele (2,292 m), and Omul (2,505 m).
Dummies would never say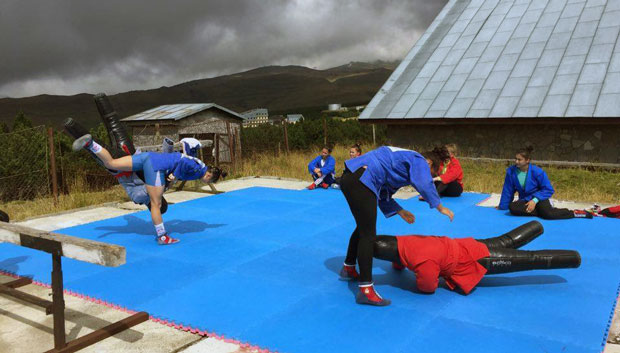 We asked Viorel Gasca to talk about why working with dummies is a basic exercise for Romanian sambists now: "This is the second year we've been working with dummies that have arms and legs. We dress them in SAMBO jackets and throw them. I decided to include this exercise as a mandatory part of training through observation. After comparing and analyzing the conditions for practicing throws on a partner and a dummy, I realized that the dummy would never say "don't grip so hard, throw more carefully", would never cry if you fell hard on it from above, and so on. That's what we need. Another real plus is the ability to increase the number of throws. What athlete could withstand 450–500 falls during training? If there are any, they're welcome in our gym.