Draw of the 1st day of the World Youth and Juniors Sambo Championships in Romania
Competitions
6 October 2016
Sergei Grishin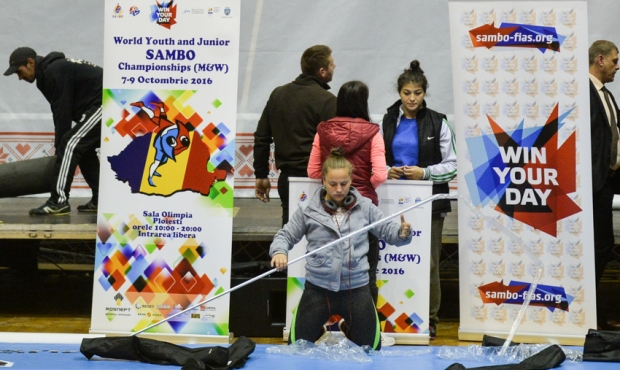 Today, October 6, at the Romanian Ploiesti, the draw of the first day of the World Youth and Juniors Sambo Championships 2016 took place. Rivals on tomorrow's competition day were determined based on its results.
Youth (W): 40 kg, 52 kg, 65 kg.
Youth (M): 48 kg, 60 kg, 75 kg.
Juniors (W): 44 kg, 56 kg, 68 kg.