Anastasia Shinkarenko (Russia)
Anastasia Shinkarenko (Russia)
Girl of the Day
28 April 2014
Sergei Grishin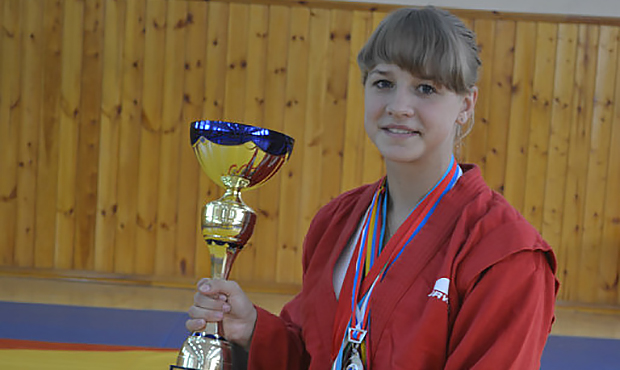 The two-time winner of the Youth World SAMBO Championship, 22-year-old Anastasia Shinkarenko has recently visited women's penal colony located in Mozhaisky district. At the meeting with the convicted the athlete spoke about her achievements, experiences, answered to the questions in her address, according to the Press Service of the Ministry of Physical Culture, Sports and Youth Work of the Moscow Region. According to the Ministry, about 30 people, mostly young women, participated in the meeting with the SAMBO athlete.
– This is an excellent example of the social impact of sports. Champions inspire respect and are very popular because succeed by sweat of their brow. Even simple words have a profound effect on others, – notices Oleg Zholobov, Head of the Ministry of Sports of the Moscow region, whose words are quoted in the statement.
According to the Press Service, Anastasia is a foster child of the Mozhaisky Physical Culture School for Children and Young People in SAMBO and Judo.