Day 8. Freestyle wrestling, individual saunas, and a prize t-shirt
Day 8. Freestyle wrestling, individual saunas, and a prize t-shirt
Daniela at European Games
17 June 2015
Sergei Grishin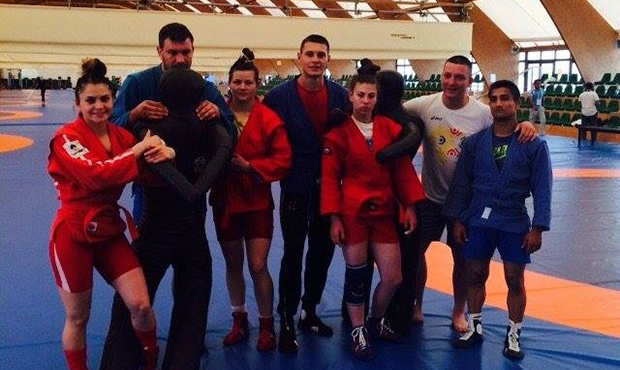 The heat is really on in Baku – the average temperature is hitting 30°C daily, and is set to rise. Some of the athletes are going to find that uncomfortable, but there are probably others who love this kind of temperature. For me it's comfortable for training, especially since I like to go for a massage after a workout. Massage is available in the SPA salon, which is in the Athletes Village. In fact, dear readers, I'm writing this for you just a few minutes after coming back from a massage.
Yesterday began as always, with training. We train here twice a day, for an hour and a half.  The training sessions are held at the stadium, on the mat, and we spend a lot of time on movement exercises. Training is always fun, and our trainer Viorel Gasca gives his constant support to every athlete. It's something that we really value.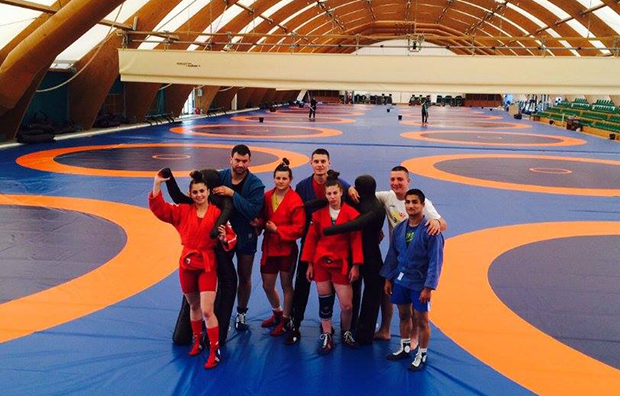 After training we set off for the Heydar Aliyev Arena – where, as you probably know, the Sambo tournament will be held on June 22. Yesterday we went to support the Romanian female freestyle wrestling team in their heats. Unfortunately they were knocked out in the first rounds, which left our whole team upset. We realise, of course, that they'd come in hope of winning medals for our country – just as we have. But for them, sadly, it didn't work out.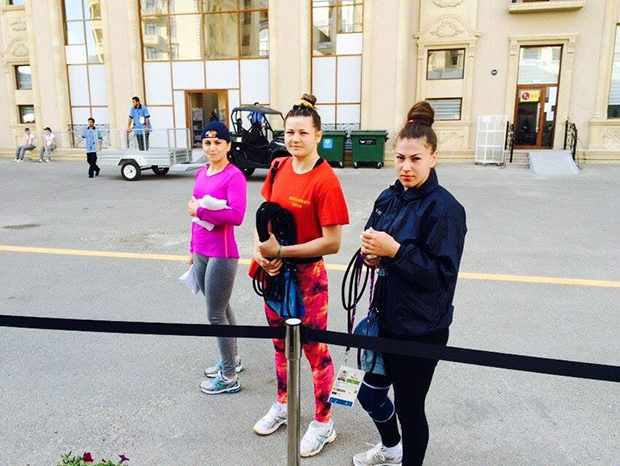 But at the same time, we were pleasantly amazed by the spectators in the stands. There were a lot of sports fans, and they actively supported all athletes, even though it was still a long way from the finals. It means that for Sambo we can expect to see stands packed with spectators, which always adds a great feeling when you're competing.
We went off with the girls to see the warm-up halls in the sports complex. They're really amazing!  We saw a lot of individual saunas – around 15, or maybe more? And every country is allocated its own changing rooms, complete with massage table. The facilities for the athletes in Baku are really excellent!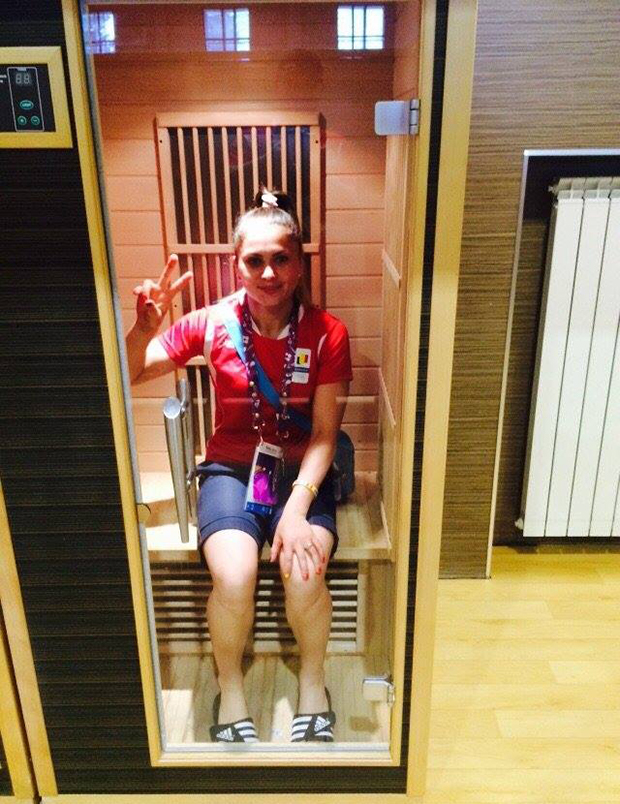 I really liked the hall, and I'm sure that it will be a great venue to compete in.  So what now awaits us? Every member of the Romanian Sambo team wants to win, and take his place on the podium. We're ready to make every effort to get there!
But we can't think only about competing, we need some down-time too. I decided to try my skills in a quiz about the history and events of the Olympics...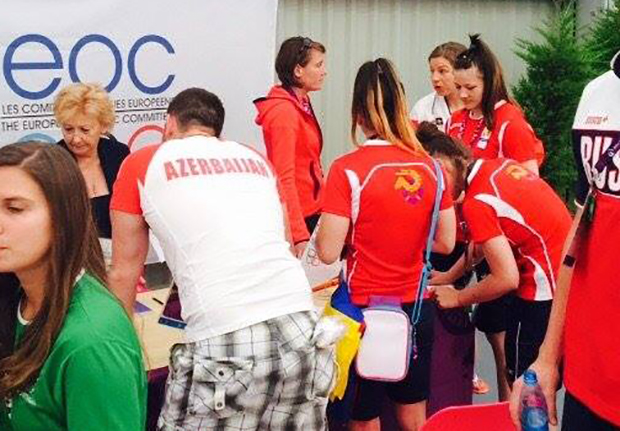 ...and I ended-up receiving an attractive t-shirt, which I won for getting the right answers.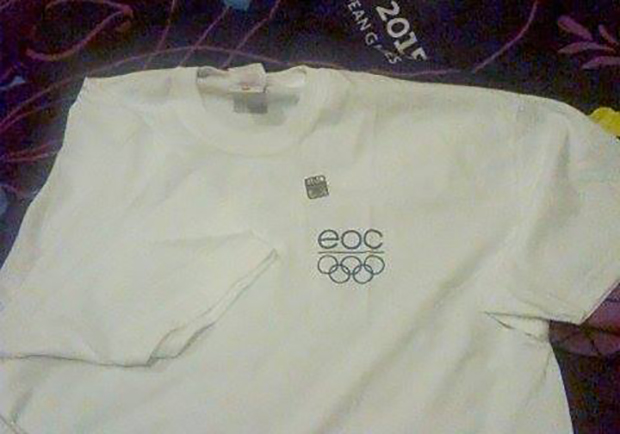 Well, I hope this t-shirt won't be the only prize I take back from Baku! Well, that's all for today! See you next edition!