Fedor Emelianenko will train with Vitaly Minakov
Fedor Emelianenko will train with Vitaly Minakov
Did you see it?
7 August 2015
Sergei Grishin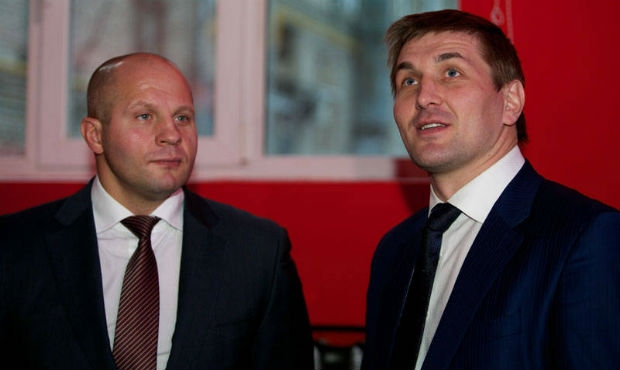 Both athletes are four-time world Sambo champions, who are also well known from their performance in mixed martial arts competitions. Our Bryansk reports that the fighters will train together at camps in Stary Oskol, Russia.
The last emperor, as Fedor Emelianenko is called, announced the resumption of his career at age 38. He had 38 fights as a professional, 34 victories (27 quick ones) and 4 defeats. Emelianenko is a four-time world champion in mixed martial arts in the heavyweight division according to the Japanese organization Pride and also four-time world champion in combat Sambo.
Heavyweight champion of the Bellator promotion Vitaly Minakov had this to say about Emelianenko's return to the sport: "Fedor recovered from his injury, and psychologically he probably began to treat his career differently. If a person goes for years without any defeats, he has a huge responsibility. Besides all this, there are life's troubles, health problems, family problems, and so on. If you have harmony, you'll give your best. If you have problems, if something is bothering you, no matter how hard you train, it won't happen."
It's still not known whether Fedor Emelianenko will sign a contract with Bellator. But if the last emperor suddenly gets a title bout with Vitaly Minakov, the native of Bryansk will have to go to the ring with him. "When two Russians are fighting ... I'm much more interested in competing against foreigners. Will I fight with Fedor? No matter how you look at it, he's a hero and example for all of us. MMA in Russia started with him. So I wouldn't want to fight with Fedor. But anything could happen," Minakov admitted.
Photo: www.sovsport.ru