Life Lessons. Alexander Pushnitsa
Life Lessons. Alexander Pushnitsa
Rules of Life
25 October 2016
Sergei Grishin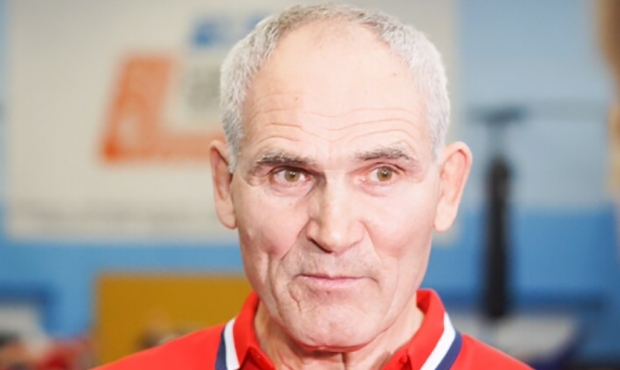 Three-time world champion, two-time European champion and nine-time USSR champion sambo wrestler Alexander Pushnitsa.
I always say that not everyone needs to be a world champion. Let people just engage in the sport. If a child has talent, it'll be obvious right away. But I tell coaches, "Don't divide your time between promising and unpromising athletes. Set aside time for the promising ones, but do it subtly."
It's possible that some parents also want their kids to be world champions, but not everyone can be one. Yet every young person should participate in a sport. It takes kids off the streets and away from harmful habits.
It's very interesting to see that after just one or two training sessions, kids already start to behave differently. They become much more grown up. They've been exposed to a few techniques and they already think they're sambo wrestlers. They can brag about this at school in a positive way, and someone else will decide to take part in sports.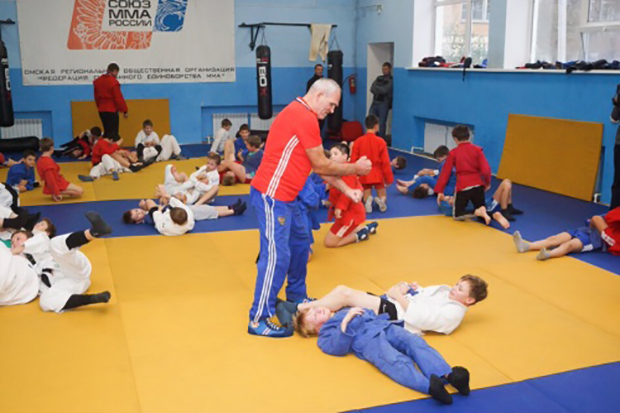 The more people there are who reach a high level of physical fitness, the better. In life, it's much easier for athletes to adapt — practice has shown this. When there's a skirmish, everything happens really fast — lightning fast. In a fraction of a second, you need to make the right decision. Otherwise, you'll lose. This ability to react quickly and make decisions will be enormously helpful in life.
It's great to see that kids are now taking up sambo. It's our national sport — it was born in the Soviet Union, and on November 16, 1938, it was recognized as a sport.
Let boys and girls take part in any sport. Before they choose one, they can try different things. Let them explore.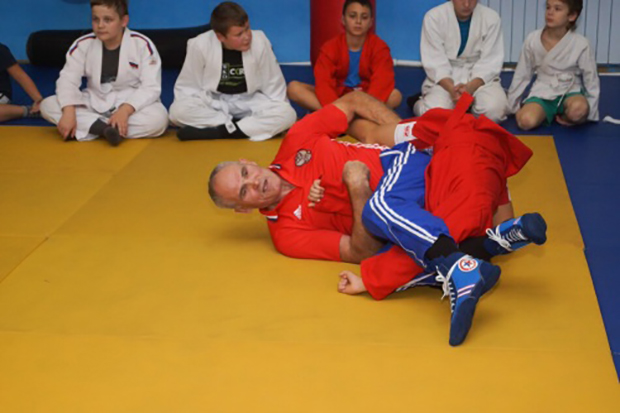 My daughter, who's 16, does athletic aerobics professionally. She dances. She's already fulfilled the requirements for master of sports a few times — when she was 12, 13, 14, 15 and 16.
I'm not in favor of imposing anything on anyone. When people ask me, "Alexander Mikhailovich, will you advise your own kids or should we follow our own path?" I'm sometimes afraid to offer advice. My path was complicated. Not everyone will be able to take a similar one.
You need to subordinate everything to a single goal. I've even had a motto in sports that also applies to life: nothing is trivial in achieving your goal. I instilled that principle in myself.
I myself got into [sambo] very late in life. It was in the army, when I was 19. I won the world title when I was 24. But I already had a really solid foundation, not just for wrestling, but in general, as a whole.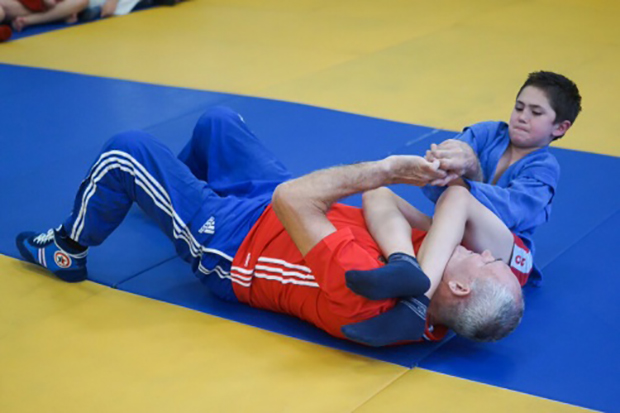 We lived simply in the village. We trained on our own — we played soccer and hockey, and we wrestled. Nowadays it's surprising, but in the village there were 60 houses, and in our village alone, there were three masters of sports in skiing, one master of sports in the international class of sambo — my brother — and me, a merited master of sports. From such a small village — five people.
During the summers, we used to go out to the haymaking and stay there for a month and a half or two months. We'd play soccer and wrestle. We were just kids — around 11 or 12 years old.
You might say that I discovered sambo by chance. I was in the army, and we were at shooting practice. On a break, we put down our assault rifles. The company commander came over and said, "We have a master of sports here. Who wants to wrestle with him under field conditions — in a tunic and in boots?" I said, "I do." That's exactly how we wrestled in the village, in the hayfields and on the grass. Sometimes we'd lay down a little straw, and sometimes we wouldn't. They said to me, "What rules will we follow?" But I didn't know the rules, so I said, "How about whoever pins the other person down on his back?" And I threw him down.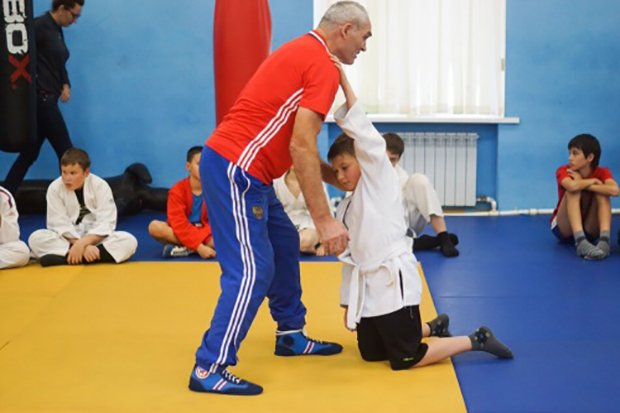 He got flustered, that master of sports. The commander said, "Hold on, that was a fluke. Let's do it again." And again I pinned him down on his back. So then they said to me, "Well then, soldier Pushnitsa, you're going to do sambo." I was really pleased.
At our sports academy, kids now start as young as 8. I can't really say what the right age to start is. After all, I became the Soviet champion when I was 24. I wrestled until I was 39, and then I left the sport. For me the prime age was between 24 and 32. That's when my strength flourished.
When I won the world championship in 1974, I convinced myself that I couldn't lose. Losing would be shameful for a world champion. I had matches where I won with one second left on the clock. There were three matches like that.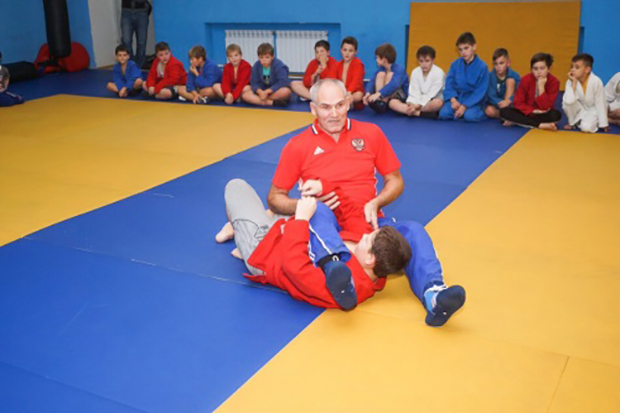 I derived satisfaction from the training process. I liked going out onto the mat. When I was 39, I still wanted to wrestle, but I received a command: "That's enough."
Someone from the Sport Committee called me and said, "Sasha, you're done, you're not going to wrestle, we're escorting you out of the sport." I remember hanging up the phone, and you can't imagine what was going through my head at that moment. I felt like a huge stone had been lifted off my shoulders. I realized that I had a lot of problems, and the big one was the burden — I'd put a lot of pressure on myself. Everything was scheduled down to the minute. Not because someone was controlling me, but because I'd instilled it in myself.
When I'd been away from the sport for three years, something funny happened. I was out gathering mushrooms with my family, and I abruptly said, "Quick, back to the car! Let's go!" They had no idea what was going on, but they got in the car. When we got back to the city, by the Dynamo arena, it hit me that I'd been away from the sport for three years. I was acting by reflex — at five o'clock I was supposed to be at practice.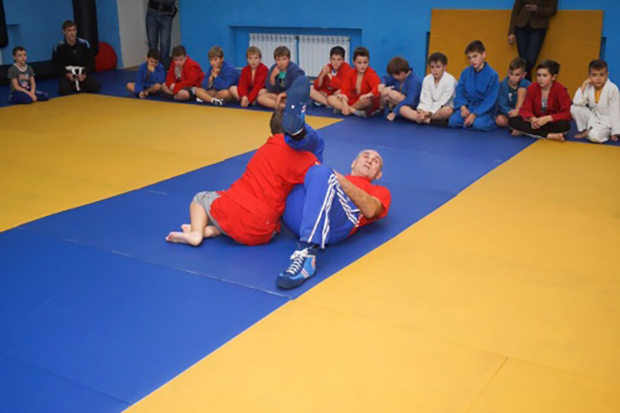 In sport sambo, when kids go out there and, for example, end up in a painful hold, we don't wait for the rival to surrender. We blow the whistle right away so that the kid doesn't get injured. They could break an arm, so we stop in advance.
I've never been attacked. Obviously, self-assurance helps, along with a confident stride and, after all, my size.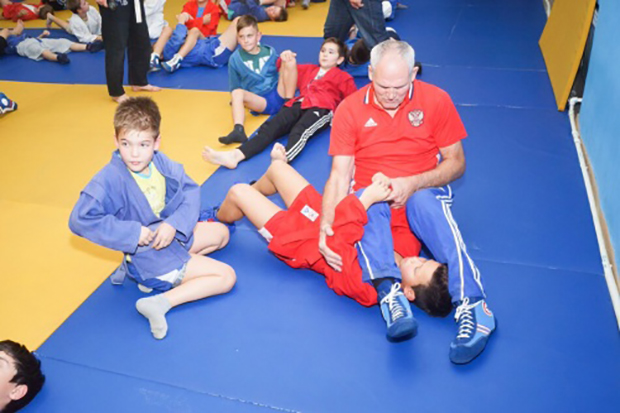 There was just this one time, when I provoked some young guys as a joke. It was New Year's Day in the Chkalovsky settlement. My wife and I were on our way home from our friends' house; it was around two o'clock in the morning. We started to goof off, throwing snow at each other. Then she ran away and started to yell, "Help, help!" At that moment, some guys were walking by. They'd had a number of drinks. And they decided to stand up for my wife since she was screaming for help. At first I played along. I threw one of them and rubbed snow on the face of another one, but then I could tell that things were taking a serious turn. It was impossible to get them to understand. My wife ran over and tried to calm them down, but they weren't listening. Then they just dropped it. But I think it could have been resolved differently. I never again tried to play jokes like that; they're inappropriate.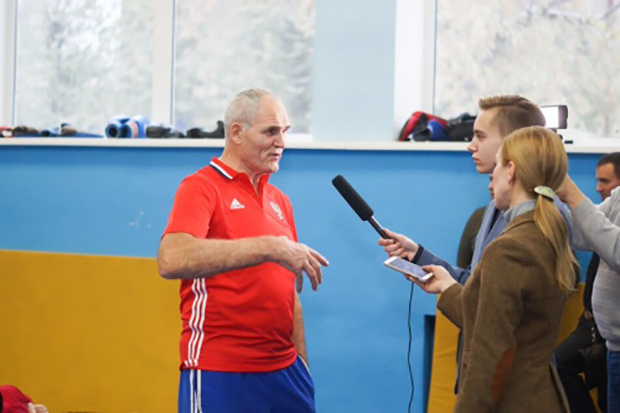 Here we're not just teaching kids techniques; we're educating them. I'm sure that experience in sambo will help them in a dangerous situation. If someone on a dark street screams, "Stop!" a kid who doesn't do sambo will just be dumbfounded and won't know what to do. But someone who does sambo won't lose his cool. He'll be able to make the right decision — run away or do something else.
That's why people should do sambo: to be able to make the right decisions in critical situations. Such a person will be able to defend himself, his girlfriend, his family. People do sambo not to teach other people to bully, but the opposite.
Source: www.omsk.monateka.ru