Rules of life. Anna Kharitonova
Rules of life. Anna Kharitonova
Rules of Life
6 April 2015
Sergei Grishin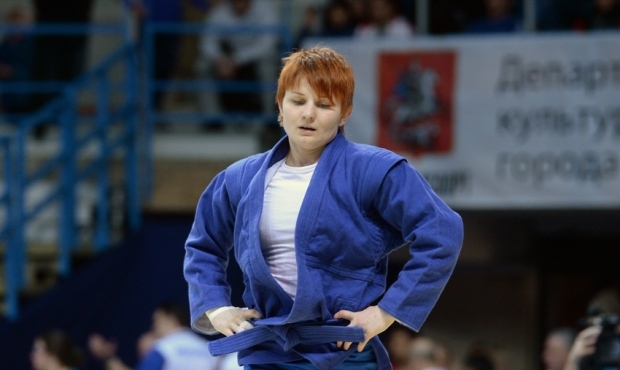 Anna Kharitonova is a champion of the world, Europe and winner of Sambo Universiade 
At elementary school I defended my friends from rough guys. When I was nine, I came to the capital club Leader and started to attend wrestling classes despite skepticism of my parents who tried to attract me with other kinds of sports.
When coach Mikhail Stepanovich Podvoyskiy began to pick up to women's group, I came to the club among the first participants. My brother did not wish to leave me alone and began to go there with me and even enjoyed it: our parents did not allow us to fight at home, and the mat was a good way to sort things out. 
My mother, Irina Alekseevna, attended karate classes, but gave it out in her young days: this kind of sport was forbidden then. And my husband Igor is a senior coach of Russian Armed Forces for judo wrestling and sambo, honored coach of the country and a Colonel, in addition.
The most precious to my heart gift I received last year was a cat, who I wanted my husband to present me for many years.
I have been married for 9 years and I have never refused to fulfill domestic responsibilities. Besides I always find time to visit a concert of my favorite group Tarakany even though the whole day is busy or I am just from the airplane…
When I was six I went to the music school, but soon I left it as I was boring. At teenage age my father taught me to play guitar. But now I cannot even play the simplest notes, as I did hold the instrument for ten years.
My first competitions were in the club Leader when I was 10. This tournament was a great pleasure: first-of-all, I could win some boys, second-of-all, in final competition I won the competitor who won my brother.
Up to 17 years old I constantly had clashes and had to use my wrestler's skills outside the mat. But then I got into the junior national team of Russia and I did not even have time to walk with my friends. But now the age is different and I take a philosophical approach to solve problems.
I could not even guess that year 2013 would bring me so many victories. At first I was successfully selected at Universiade, and then – to the European Championship. I won the first stage of World Cup in Kazakhstan. In Italy I was the first in the European Championship. Summer victory in the Championship of Russia brought me a trip to the World Championship. And I can't help boasting: two final fights, the Universiade and World Cup, I won by leg submission hold.  
Among girls, who long time attend sambo and members of Team of Russia, there are real professionals of leg submission hold. They learned me a lot, plus qualified help of coachers who have worked with us in training camps. In par terre position I wrestled successfully, but now I was overfilled with proud that I could so quickly and successfully expand the arsenal of techniques bringing victory.  
At Universiade there was a great responsibility because it was a debut of sambo at students' Games. And World Championship 2013 was held in our native land, Saint-Petersburg, so it was necessary to make a credible showing!  
I did not expect that I got so many personal fans. More often they are children of 12-13 years old, who write me on the web-site that they watch my fights and follow my success, they support me and wish good luck. 
Currently some changes were brought into the rules of judo, they forbid any holds below belt. As for me, these are fair restrictions: I don't really like to make leg submission hold, to make a hold "mill"... Sambo allows realizing oneself on the mat. This kind of combat sport is developing now, and the wrestle is much more interesting. I do not know what is going to be in the future, in several years, but I devote myself to sambo.  
My interest in psychology appeared during the studying at the institute. By the third course I realized that I want to devote myself to psychology. Many friends still ask me for psychological assistance.
My first works were concerning the issue of motivation of the sportsmen. The future Ph.D. thesis is devoted to mental strain under pressure and the ways of its overcoming.
Psychological preparation to the competitions for each person differs. It is not possible to say for sure what shall suit, it can be found out only in communication and surveillance over sportsman.
I have transferred to the museum my Olympic ceremonial dress and several cups with medals. I guess that it will be interesting for the students to know about achievements of the sportsmen who study with them: it will encourage for success.
I really hope that in the next years, till my health allows me to walk onto the wrestling mat, sambo will become Olympic sport.
According to printed and internet media