OLEG TAKTAROV'S RULES OF LIFE
OLEG TAKTAROV'S RULES OF LIFE
Rules of Life
4 February 2014
Sergei Grishin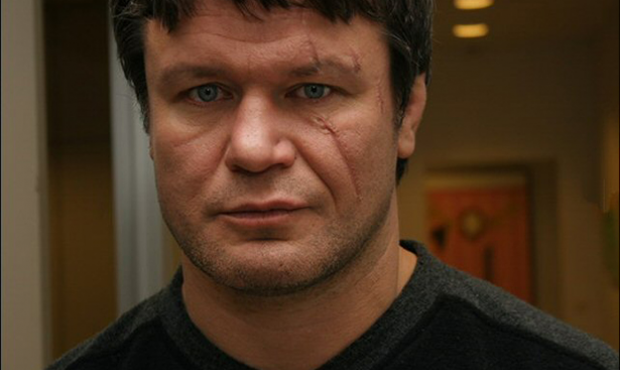 Oleg Taktarov, a master of sports in Sambo, a world champion in ultimate fighting, Russian and Hollywood actor:
I started to live a healthy lifestyle, I have enough powers to perform again at the high level. I train as I used to do in youth, i.e. for two hours, but I do not get tired as previously, and I have not lost any movement to anyone both in Los-Angeles and in Moscow. My experience may be the reason. But this is on the one hand; on the other hand, my interests have changed. It's high time to stop partying. I did it a lot to understand that this is waste of time. It's more interesting to read or to write something, to have a cup of tea with interesting people.
Earlier, when I just started, I could be lazy, went to party and had a sleepless night. Sleep is the best time to restore our powers. Even if you are strong and young, you will not be able to train without good sleep. Now I understand that it's important to keep regular hours and a diet.
The major kind of sports in Gorkiy region was sambo. At that time a strong center was created in Kstovo. I need some place for further improvement. I was proposed very good conditions in Kstovo, namely military service and the sports troop. The coach Mikhail Gennadievich Burdikov told me, "You will be the world champion a hundred per cent". However I became the world champion in ultimate fighting instead of sambo. At that time when I actively participated in competitions, sambo was on the decline. I think I managed to maintain sambo's prestige for several years. Afterwards Fedor Emelianenko did my job and I decided to try something new.
It's useful to lift weights, as it helps to keep ligaments in good shape. I try to exercise all muscle groups. But I prefer to train with free weights: push-ups, pull-ups, abs exercises, etc.
When I was a kid I had such an accident. I drank some glucose before competitions and was it coincidence or not I won the Povolzhje Judo Championship, even being the youngest one. Since then for psychological purposes I drank some glucose before every competition and felt as if I became stronger.
The main part of success is to ignore difficulties. If something goes wrong, it does not mean failure in future. One need to do one's stuff and learn from mistakes. Besides, I like what I do and this is my cup of tea.
In 1993 I found myself a well-fixed businessman who had no enemies, at least in the criminal environment. The profit arrived from all types of business. But the life was passing by and I turned 27. That was the reason for my leaving: I felt that I could not express myself as a man with a dream.
America was a dream for me. First seven years were splendid. I liked everything and enjoyed staying in this country. I liked to travel, to improve in the creative sphere and to learn. And then everything changed in a moment. Maybe a new round is ahead of me but not now. Now I learn Russia anew.
My agents in America say that I am an actor for ten points on the ten-point scale, but I am a sportsman for eight points only. However I think I am 50 per cent actor and 50 per cent fighter.
Some years ago I arrived to America to attend the UFC. Then I was told that according to a poll, I was the one of the most popular top ten fighters for the whole history of the Octangle in the USA. I do not think that something has really changed since then.
I also have friends. Nicolas Cage, for example. I even trained his son in Beverly Hills. There is a sambo school there. The son of Cage was my fan for a long time. Nicolas is interested in jiu-jitsu, but his son is fond of sambo. He is a great guy, very independent. The only bad thing about him is smoking. I am trying to convince him to quit smoking. Robert De Niro is also a friend of mine. But this is a huge age gap to prevent us from commutating more often. He is a wonderful person. Guy Ritchie is my friend too. I have got acquainted with Matt Damon lately. He likes our "Bumer" by the way.
I sent out a lot of wedding invitations, but no one from cinema men showed up. Everybody told afterwards, "I could not do it or I was busy …" But De Niro came. He left his children and wife at the beach and came to my wedding for two hours. He even found some time to buy a present. That's just who he is.
I left my agents. There are some moments in one's life, when it's necessary to review data in the notebook, reconsider the phone contact list, and renew one's life. I have such a period now in America. There are a lot of proposals to sign a contract with me but these agencies are below my level. Besides, America is not the country where I want to live. However as a country to reach some objectives, America fits. If I made a movie that got the Oscar and I also got the Oscar and the movie collected the record-breaking box office, I would get aboard and say, "Good bye, America!" and would leave for Russia. But until that I will visit it.
First two and a half years after the championship became the hell! Even the world "hell" is not rough enough to characterise first half a year to describe the situation. My usual day turned to a day with the forced time-table rather promptly. Everywhere I went I was accompanied by a crowd of people. They did not care about my desires and business; they just wanted something from me.
In Kazakhstan I came to give awards to sportsmen and all spectators, appr. 3,000 people, rushed to the ring. All people surrounding me promptly disappeared and when I looked around — there were no awardees. I was standing alone with the belt. I did not know how to behave and what to do! I just kept documents firmly close to my chest. Someone turned me to one side to be photographed, someone to another side. It continued for twenty minutes! But fortunately the National Guard appeared to clear the way out for me.
Being a person aware that it's more useful to walk, I consider the car from the merely utilitarian point of view. I think the car is a trusty beast that has to do everything, a means of transport to get from point А to point B. And it surely has to have a park place.
A friend of mine, knowing that I have the driving license, asked me to pick his car up from the airport in Nizhniy Novgorod. Despite it was my first driving and I was surely excited, I did not have any car accident and had an opportunity to improve my driving. Volga 2401 was my first car. It was really cool at that time.
Sometimes it happens: when you do not wait anything from a person, he/she makes something really outstanding. So Sergey Bodrov was the only sincere person on the screen. Sincerity wins over. And the most important that my character from "Montana" possesses is sincerity. Having six years of education to be an actor appears to be not the most important. The most essential is that the character does not act his part but live his life.