Wrestlers from the United States participated in ALS Ice Bucket Challenge
Wrestlers from the United States participated in ALS Ice Bucket Challenge
Did you see it?
25 August 2014
Sergei Grishin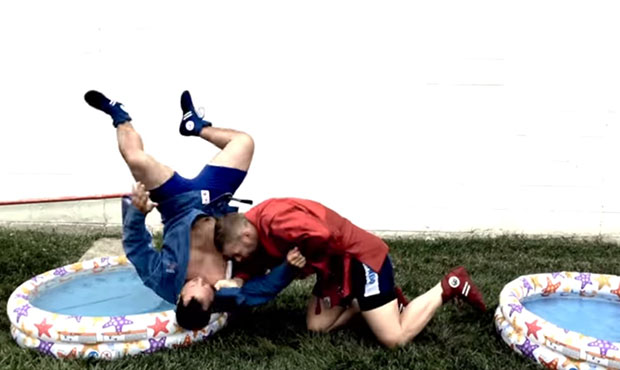 ALS Ice Bucket Challenge is a campaign aimed at raising awareness about amyotrophic lateral sclerosis and philanthropic funding of foundations for study of this disease. The campaign is organized in form of a flash mob where people have to sluice themselves with a bucket of ice water and make a donation.
According to the rules, those who have sluiced themselves with a bucket of ice water have the right to challenge another three participants. Within 24 hours, they should do the same and capture the process on video. In case of refusal to participate in the campaign, the nominee must make a donation to the charity foundation of not less than $ 100, in case of accepting the challenge a mandatory amount is not less than $ 10.
Many famous people took part in the campaign, such as actor Vin Diesel, rapper Dr. Dre, founder of Microsoft Bill Gates, as well as Sonny Moore, Gwyneth Paltrow, Taylor Swift, Britney Spears, Lady Gaga, Miley Cyrus, Lindsay Lohan, Jennifer Lopez, Robert Downey Jr., Cristiano Ronaldo, Kaley Cuoco, Drake, Tom Cruise, John Travolta, Brian May, SingSing, Benedict Cumberbatch, Adriano Celentano, Aren Zurabyan, Dread, etc.