SAMBO in Croatia
Sambo in Croatia
4 May 2014
Sergei Grishin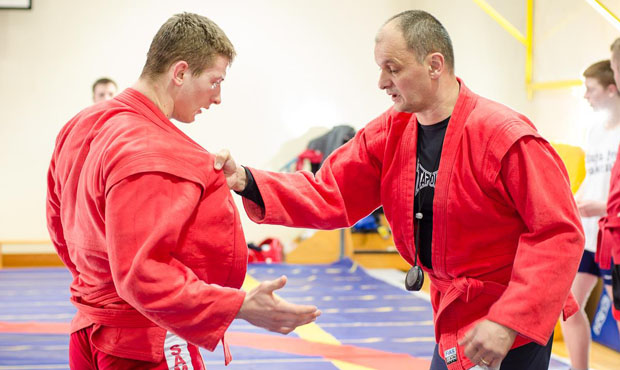 By Jagoda Radojcic
Although still at its humble begininngs, we're doing our best for Sambo to be recognized and interesting for people in Croatia.
How Sambo arrived in Croatia? Certainly is the most deserving Zeljko Banic, President of Croatian Sambo Association and founder of the UFC Crows, the first Sambo club in Croatia. A few years ago he made contact with FIAS (International SAMBO Federation). Banic gathered a group of enthusiasts, organized the first seminars, field trips to international tournaments.Things quickly went better than expected. Soon it was established in Croatia Croatian Sambo Association. Therefore, it is no exaggeration to conclude that Zeljko Banic is a father of Sambo in Croatia.
President of the Croatian Association devoted his life to traininig and research of martial arts. Given that he's one of the founders of the Croatian Association of free fights ( MMA ), he worked with a number of fighters who were profiled over time in MMA. MMA rules are rules close to Combat Sambo, so Sambo was always appealing. First contact with FIAS (International Sambo Federation) and Sambo in general was over Dmitry Stoyanov, coach of the Slovenian national team, who often resides in Maribor. He organized for a group of Croatian enthusiasts the first seminar and gave the first sambo equipment.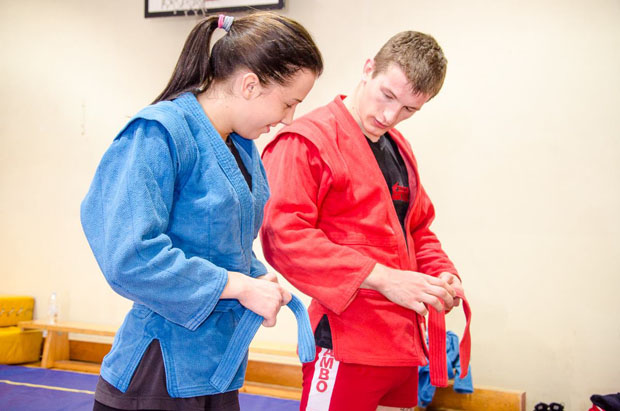 Croatian Sambo association became in the 2010 full-fledged member of the World Sambo Federation (FIAS). Currently, in Croatian Sambo federation, there are four full members, and that number will expand to three more clubs. Also, there are three clubs applying for associate membership. Association organizes seminars for referees and coaches with great help from FIAS, and a frequent guest in our country is FIAS sporting director, Olympian Dmitry Maksimov, who greatly helps with their expertise and experience.
Out of competitions we should single out the World Cup in Moscow in 2010, when the Croatian Sambo team debut in an international competition. Also, our team is currently preparing for the European Championship in Bucharest, which will be held in May.
The last few months we are working intensely on the promotion of Sambo, organizing media appearances for Croatian public to have the opportunity and learn more about Sambo. It is a way to attract recreationists, but we are already have young people who are training other martial arts, but want to continue their journey in the Sambo.
Members of our team are young athletes who will soon start learning the Russian language, they take their sport commitments very seriously and their behavior towards beginners show maturity and values that represent Sambo, because we believe that the Sambo is a philosophy and way of life.
It should be noted that we have very good cooperation with neighboring associations in Slovenia and Serbia, and we look forward to a faster development of the sport in the region.
With continuous work, education and enthusiasm, we believe that we're creating a bright future for Sambo in Croatia.