Andrei Demidov's Astonishing Willpower And Dogged Determination
Andrei Demidov's Astonishing Willpower And Dogged Determination
"Overcoming"
12 February 2018
Aleksandr Solomahin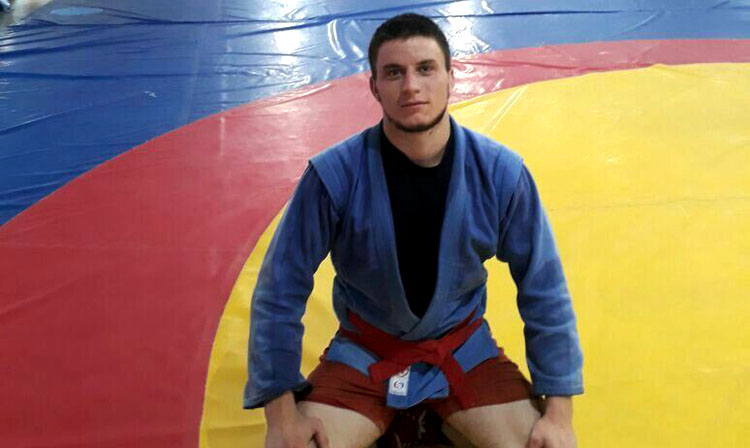 Most likely, the name of this young man is totally unknown to you. Quite a common guy, Andrei Demidov was born in 1993 in Makhachkala (the Republic of Dagestan, Russia). Soon after he was one-year-old, his family moved to Salsk, Rostov Oblast. Andrei was still in his teens when his parents died, and until reaching his majority he was brought up at a children's home. Next, Andrei graduated from an agricultural college, and at the age of 20 due to a serious trauma he lost 95% of his sight.
Reflecting on this chain of adversities that seem to haunt his life, Andrei Demidov was trying to figure out how to keep on living. His mind was tenaciously searching for the way out of this situation, and then came the answer. Andrei decided to resume his training at a SAMBO club which he had been visiting before college.
So he started it over again, by visiting the gym three times a week and training, in spite of being blind now… Regular practice helped him stay in good shape, both physically and morally. In time he came to understand that training was not just enough, yet for Salsk it was the limit.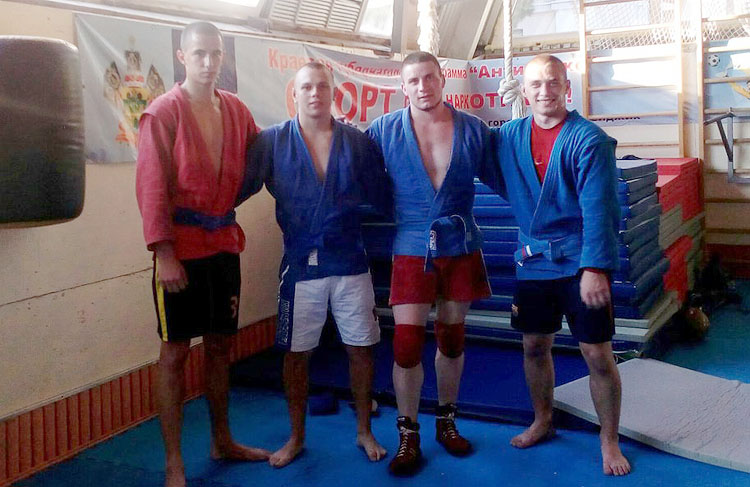 A solution came rather unexpectedly: one of Andrei's sympathetic friends was eager to find a way to help him out, and the SAMBO-dedicated web resources provided all the necessary information on SAMBO for the blind. Thus, Andrei came to know that the International SAMBO Federation had a special commission for the promotion of SAMBO among the visually impaired, and got in touch with its head Roman Novikov, also a member of the FIAS Commission for Promotion of SAMBO among the Disabled.
The commission introduced Andrei to Apet Stepkoyevitch Vardanyan, President of the Rostov Oblast SAMBO Federation. Apet Stepkoyevitch took Andrei's story close to his heart and soon invited him to move to Rostov-on-Don in order to continue his training there. Packing didn't take long, and in a week Andrei together with Apet Vardanyan were setting out aims and objectives, making plans for Andrei's further career in sports. President of the Rostov Oblast SAMBO Federation helped the lad with training, equipment, and all the necessary things. And since that moment on, a new life had started for Andrei, a bright and eventful one.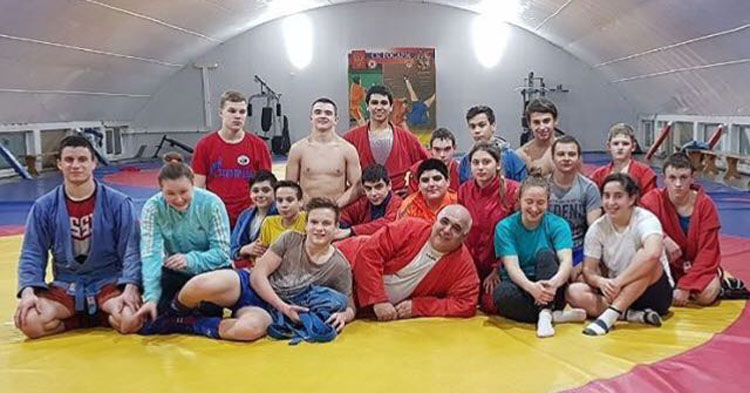 Egor Panteleev, senior coach of the Rostov Oblast SAMBO team, embarked on coaching Andrei. Training turned out to be radically different as the pressure was considerably increased, with a sporting lifestyle, trips to training camps, and serious work on the SAMBO wrestling techniques. In a record-breaking time, Egor had managed to prepare Andrei for the first SAMBO Championships of Russia among the visually impaired that were held in May 2017. There, Andrei won the bronze, and that was his first serious victory at SAMBO tournaments!
And very recently, on February 2, at the SAMBO tournament among the Visually Impaired in the framework of the Saint Nicolas of Japan Cup that was held in Pushkino, Moscow Oblast, Andrei took the first place in his weight category (under 74 kg). Besides, at the Cup opening ceremony, Andrei along with his fellow sambist Dmitry Mitrofanov showed an exhibition performance featuring the SAMBO for the blind techniques and impressive acrobatic stunts.
'Andrei and Dmitry do all these things being practically blind. Blurred and fuzzy coloured spots are all that Andrei can see. What the guys exhibit now is the result of many days of painstaking practice and correction of their mistakes,' says Roman Novikov.
Now, Andrei is actively preparing himself for the next SAMBO Championships of Russia among the visually impaired, to improve his previous result. Having lost his family in tragic circumstances, and then having practically lost his sight, Andrei didn't lose heart, neither did he let himself fall into a deep depression. Instead, he exhibited astonishing willpower and dogged determination that is so characteristic of sambists. Andrei made his step towards the SAMBO family, and it embraced him!
'One can philosophize a great deal and ruminate on life, yet sometimes everything changes dramatically just in a moment. And the main thing is to remain true to your human self, at all times and in any situation,' comments Roman Novikov.