SAMBO Tournament Was Held In Prague At The 'Guard Of Honour 2018' Festival
SAMBO Tournament Was Held In Prague At The 'Guard Of Honour 2018' Festival
Did you see it?
28 February 2018
Aleksandr Solomahin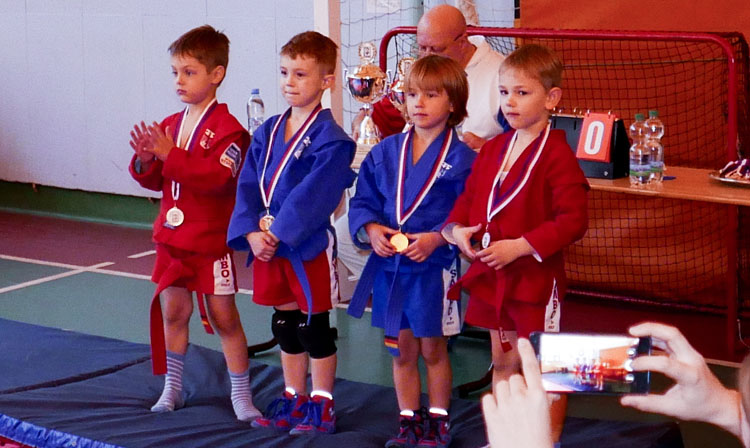 On February 24 the first stage of the 'Guard Of Honour 2018' international cultural and sporting festival – Nikolai Koblikov memorial tournament among the club teams – was held in Prague where 49 athletes from 7 countries had taken part in competitions in four events.
Apart from SAMBO, the young athletes were trying to find the strongest among them in sumo, judo, and in exercising the 'Ready For Labour and Defense' Soviet fitness standards. The competitions were held at the secondary school of the Russian Embassy in Prague. By the results of the Olympic-style composite ranking, the first place was taken by a sporting club team from Minsk followed by the representatives of a Berlin sporting club with the second best result, and by the sporting club of the secondary school of the Russian Embassy in Prague that ranked third.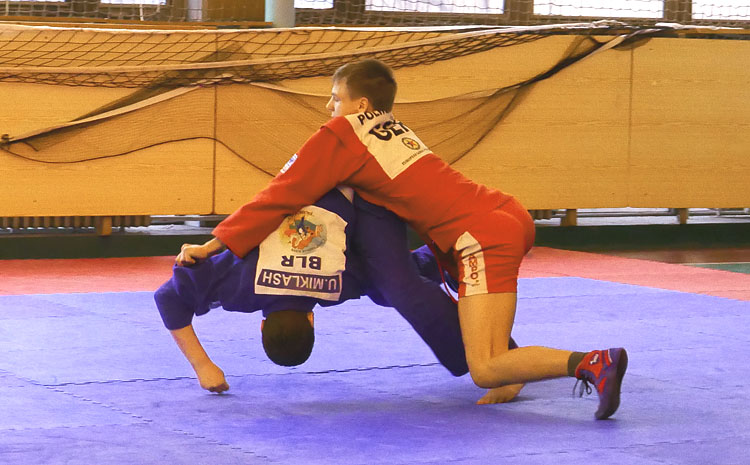 The event was staged under the auspices of the Russian and Belarus Embassies in the Czech Republic and with the aid of the Russian Centre for Science and Culture in Prague. The participants of the competitions were awarded memorable gifts decorated with a photograph of Nikolai Koblikov.
At the opening ceremony, an athlete from Belarus recounted the heroic feat of Nikolai Koblikov, an Army private who had sacrificed his life in order to rescue his comrades in arms, in time of the military involvement in Afghanistan.
Following the event, the athletes laid floral tributes to the beds of honor at the Olšany Cemeteries.