Lesson with a Star by Vasily Shestakov and Natalia Vorobieva
Lesson with a Star by Vasily Shestakov and Natalia Vorobieva
Did you see it?
14 September 2016
Sergei Grishin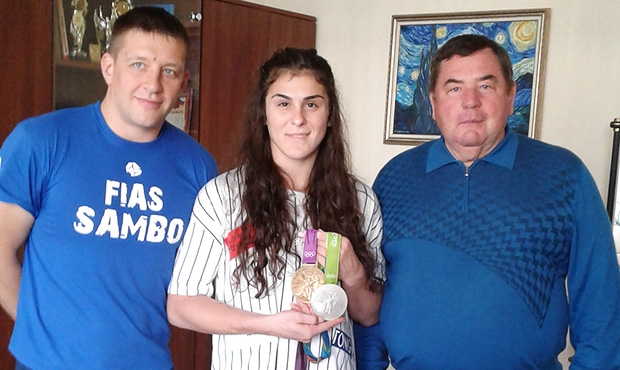 A "Lesson with a Star" was given today, September 13, in Comprehensive School No. 31 in St. Petersburg. The first Olympic wrestling champion of Russia among women (London 2012), silver medalist of the Olympic Games 2016 in Rio Natalia Vorobieva met with schoolchildren to tell and show them a lot. This meeting and the whole "Lesson with a Star" project was initiated by FIAS President Vasily Shestakov, who visited the school together with the champion.
During the official part of the meeting, Vasiliy Shestakov and Natalia Vorobieva answered the children's questions in the school's assembly hall. Representatives of the younger generation were interested in the details of the Olympic performances, asked about the most important qualities that a high-level athlete must have, asked about freestyle wrestling and SAMBO, found out where the Olympic medals were kept and whether those were really made of precious metals.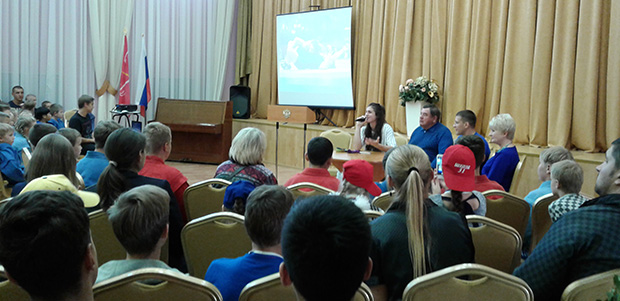 Next came the practical exercises. Natalia Vorobieva dressed in a typical training uniform and gave a champion master class for the children on a wrestling mat. It is worth noting that local students really know how to fight, because they are actively engaged in SAMBO. Vasileostrovsky district of St. Petersburg, along with Nevsky, is the most active participant of all parts of the city in the "SAMBO in St. Petersburg Schools" project. Five schools of the district have SAMBO groups, and school No. 31 won the first place this year at the regional tournament.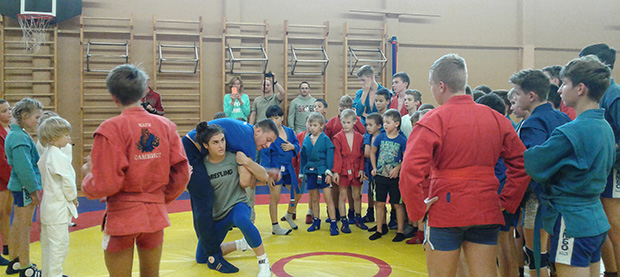 The "Lesson with a Star" will definitely help further enhance the pupils' leadership in school district competitions, and will give the children impetus and motivation for the sport. It is also possible that by the time they finish school, SAMBO wrestlers around the world will already be preparing to fight for Olympic medals.