Second day of the World Sambo Championship started from the moment of silence to honor the victims of terrorist attacks in Paris
Second day of the World Sambo Championship started from the moment of silence to honor the victims of terrorist attacks in Paris
Did you see it?
14 November 2015
Sergei Grishin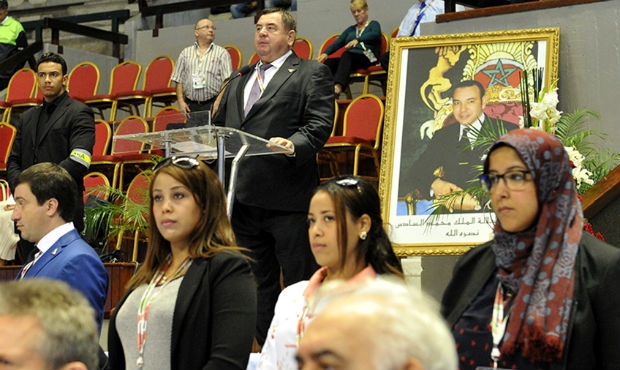 Second day of the World Sambo Championship started from the moment of silence to honor the victims of terrorist attacks in Paris. FIAS President Vasily Shestakov claimed:
"On behalf of FIAS we would like to express our deepest condolences for the horrific act of violence and inhumanity which happened yesterday in Paris.
Sambo is a big family and France is a part of it. We grieve for the victims with French athletes, France and the whole world.
Terrorism is evil which can be defeated only together".