Yana Kostenko (Russia). From injury to marriage
Yana Kostenko (Russia). From injury to marriage
Girl of the Day
31 October 2014
Sergei Grishin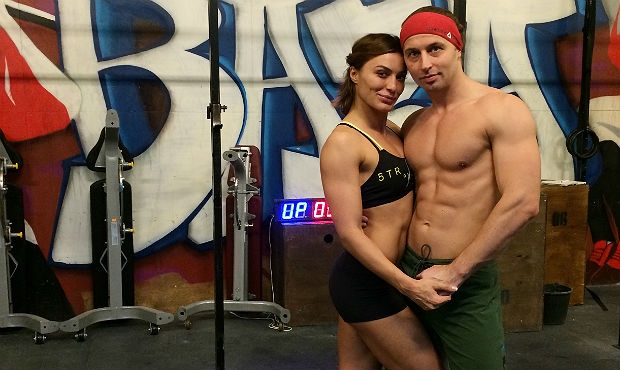 Last year in November Yana Kostenko became a two-time sambo world champion. It was a hard won title as at the tournament in Saint Petersburg she performed with a torn crucial ligament and was able to move on the carpet only thanks to special protecting tapes. The spirit of championship and crazy psychological confidence helped her to become a gold medalist. After the victory, complex treatment awaited her; she went to Germany for an operation.
Now Yana recovers at one of the best Moscow Sports Clubs Reebok Crossfit Baza instructed by her coach who has also become her fiance recently, Dmitry Golikov, and Artur Vasilyev who specializes in therapeutic exercise and dietetics.
"To tell that things are getting better means to say nothing," Yana tells. "In summer I hobbled and was afraid of staircases. Now I boldly squat with a 100 kg barbell on my shoulders and demonstrate certain achievements in crossfit."
My coaches think that these certain achievements are phenomenal for such a short time. This assessment can be supported by the fact that on November 15 Yana Kostenko's debut at one of the most prestigious European crossfit tournaments Siberian Showdown 2014 as a member of Baza Team will take place.
"After the end of this tournament, I will start my preparation to the Russian Sambo Cup 2015. My key objective is to become a three-time world champion and a golden medalist of the I European Games that will take place in wonderful Baku," Yana tells.
The sportsman told us in private that she plans to perform at the Moscow regional championship and Moscow fitness bikini championship. It's a special type of fitness, demonstrating ideal shape achieved through training. What an amazing power and willingness to go further and further! 
"That's what LOVE can do with a girl," Yana smiles.