Anatoliy Rakhlin: Person, Teacher, Coach
Personalities
9 August 2013
Sergei Grishin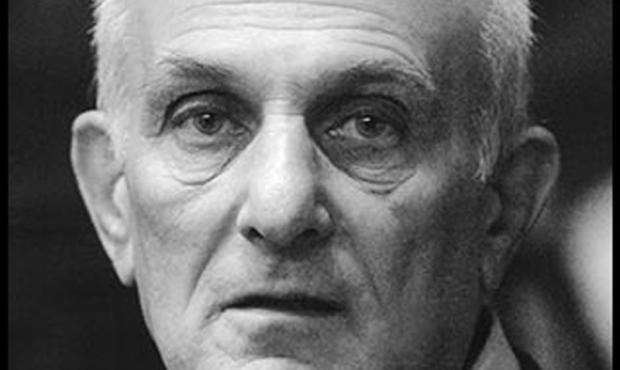 On August 7, 2013 in Saint Petersburg (Russia) after extended illness died Anatoliy Rakhlin, Honorary Coach of the Russian Federation, holder of the 8th dan rank in judo.
He devoted his life to sports and coaching, raised several generations of sportsmen, among which are not only champions of prestigious tournaments, but also persons well known in Russia and worldwide. Among them are Russia's President Vladimir Putin, FIAS President Vasily Shestakov, and 1st Vice President of the Russian Judo Federation Arkady Rotenberg.
In 50 years of coaching Anatoliy Rakhlin trained over a hundred of Masters of Sports and Masters of Sports, International Class. Under his guidance Russian female judo wrestlers several times became prize winners and medallists of European and World Championships, and Russian national team, whom he coached for 5 years, had won the title of continental champions three times.
On the occasion of his 75th anniversary, by the RF President's Decree Anatoliy Rakhlin has been awarded with the Orden Pocheta (Order of Honour) for his successful career and many years of faithful service.
His life was not an easy one. He was born in 1938 in Leningrad. He had survived all 900 days of the blockade. In 1953 he started taking SAMBO classes in the Palace of the Pioneers under the guidance of a highly experienced wrestler S. Dashkevich, a wrestling partner of Ivan Poddubny himself. In 1955 Anatoliy Rakhlin enrolled in the Herzen Pedagogical Institute, department of physical education, and later served in the Black Sea Fleet. In 1962 Rakhlin became a coach at Admiralteysky Shipyard. In 1964 he assembled his first team of young men, among them Messrs Putin, Shestakov, and Rotenberg.
Many of those who worked with him and knew him speak about the power of his personality, complexity and directness of his character, his love of truth and justice. All his colleagues and trainees mark his intelligence, unique sense of humour and kindness. His commitment to work and complete devotion to it have become legendary.
His trainee, Vasily Shestakov says: "Anatoliy Solomonovich was a Person who already in our boyhood days taught us the importance of such notions as diligence, honesty, and justice. He did not simply teach us judo, he taught us to live, interact, and be friends with each other. And until his last days he was a role model of commitment, inspiring us to new achievements and deeds. We will cherish his memory."