Anatoly Yugay: "The tournament in Cheongju for me is comparable to the Olympic Games"
Personalities
4 September 2016
Sergei Grishin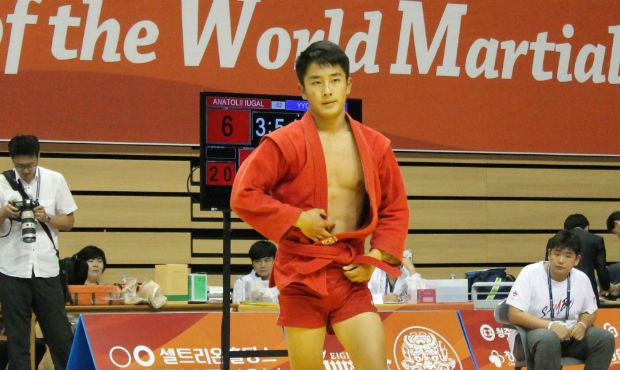 Russian sambo fighter Anatoly Yugay has become a winner in the sambo tournament in the mark of the 2016 Cheongju World Martial Arts Masterships. The athlete has won a gold medal in the weight category of up to 62 kg in sport sambo. In an interview to the FIAS, he compared the tournament in Cheongju with the Olympic Games, told about his school and shared with us who's waiting for him at home.
"I am engaged in sambo for 8 years, and here in Korea took place my first appearance at an adult tournament. This is the first time I participate in such a large-scale international competition taking place these days in Cheongju. For me, it is comparable to the Olympic Games. Such a scale I have never seen. It is a great honor and responsibility to represent the Russian national team here," - he said in an interview to the FIAS's site.
The athlete confidently walked the necessary distance and was stronger than his opponent in the final bout.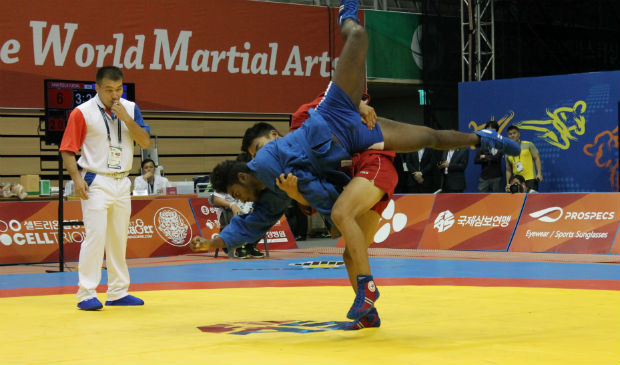 "I have great respect for all my rivals, and outside of the carpet we're all friends. However, on the carpet the fight must be fought and every effort to win made. I am glad that I've managed to do it," - said the champion.
Anatoly said that he was still in school and just starting his 11th grade.
"I thank my teachers for letting me go to the competition and I am glad that I managed to win this iron-clad, or rather, golden argument that I can show at the school and prove that I missed a few days for a good reason," - the athlete said. – "And, most importantly, at home waiting for me is my mother. I know that my parents invested in me everything they could and can do anything for me. I am very grateful to them for this!"