Andrii KUCHERENKO: "I Married and Moved to a Heavier Weight Category"
Personalities
10 March 2020
Aleksandr Solomahin
Ukrainian sambist Andrii Kucherenko is known not only for his big achievements in competitions of the highest level. SAMBO lovers will surely remember it when he proposed to his bride at the World Championships in Romania. Andrii Kucherenko told the FIAS website about what changed in the athlete's life after she said "Yes," how he feels in the new weight category and what is the strength of the Ukrainian Combat SAMBO.
– At the 2018 World SAMBO Championships, after the final fight, I made a proposal to my current wife. March 1 this year, we celebrated the wedding anniversary. I really like family life, everything is fine with us. True, after we got married, I moved into a heavier weight category.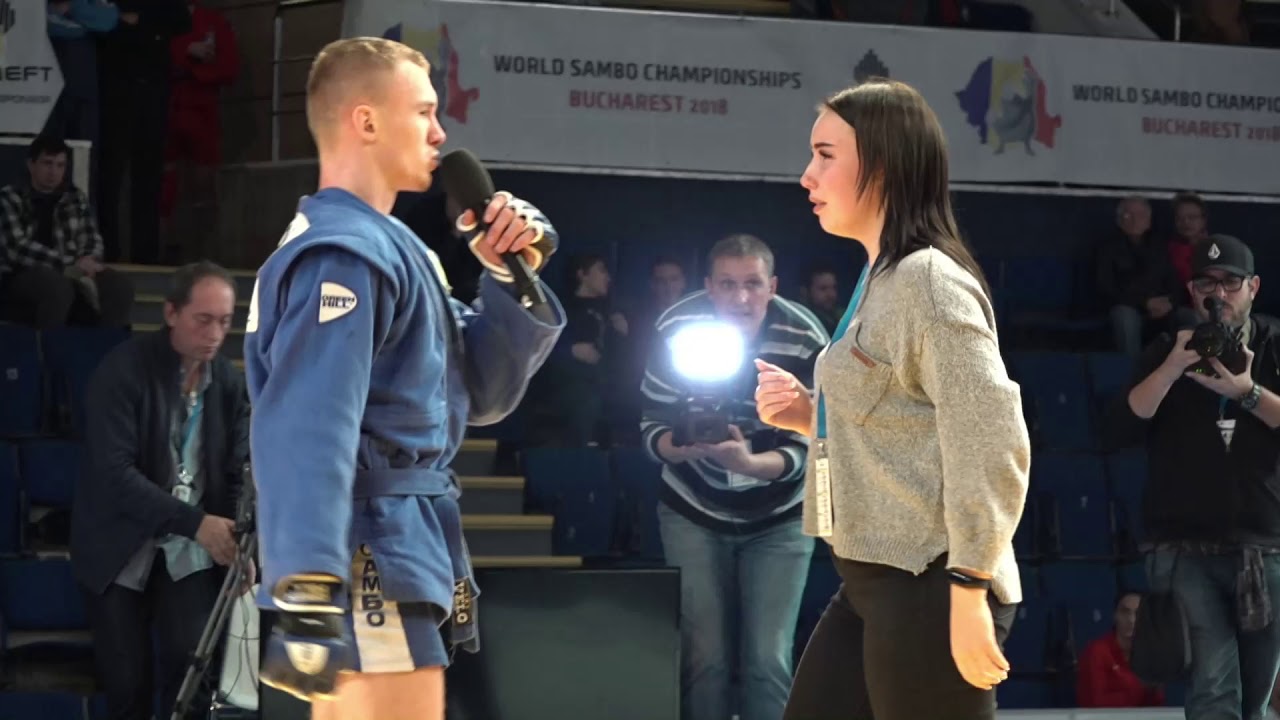 – Has anything else changed in connection with family life? Maybe you want to bring awards or special souvenirs to your spouse from tournaments?
– Every time I want to bring myself home, to my beloved faster. This is what you want most every time. My wife goes to the competition with me if she has such an opportunity. For example, she is happy to attend almost all tournaments in Ukraine. But it is still not easy for the spouse to go to competitions in other countries. We have no children yet, but we got two cats after the wedding. And there is no one to leave these kids with yet.
– In February, you became the winner of the International SAMBO Tournament for the Prizes of the President of Belarus.
– This is the second time I won "gold" of these competitions. At the tournament in Minsk, I moved to the heavier 68 kg. This is exactly my working weight, out of competition I weigh about 70 kg. On the one hand, it was much easier to prepare for the tournament, because it was not necessary to lose weight, but on the other, it became more difficult to fight, because the rivals were bigger than me, they drove from 75-77 kg. It was really felt, but after all difficulties only tempers us.
– In the final, you were opposed by the representative of Ukraine...
– In my opinion, the Ukrainian national team in Combat SAMBO is one of the strongest teams in the world, which we have been proving for several years. It is not surprising that in the finals of international tournaments, Ukrainians often meet each other. So in Minsk, my compatriot became my rival in the decisive battle. I think this confirms the strength of the Ukrainian Combat SAMBO once again.