The SAMBO fan club rally: after Manchester — to Minsk
17 February 2016
Sergei Grishin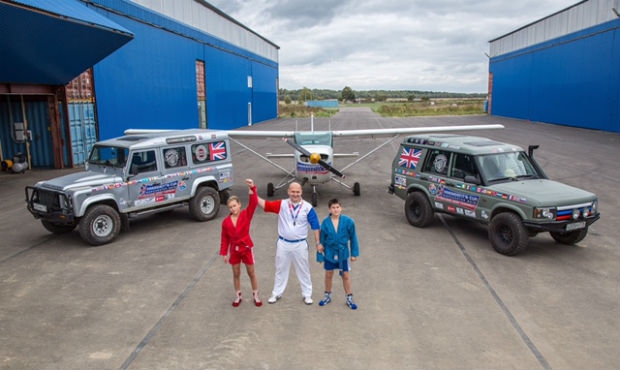 A rally of members of the International SAMBO Fan Club starts in St. Petersburg this coming Friday, February 19. The rally will end in Minsk, the capital of Belarus, which will host the Open SAMBO Championships for the prizes of the President of the Republic of Belarus on February 20 and 21.
"This is an anniversary championship, which is why it has attracted the interest of fans. On February 19, teams will take off from St. Petersburg to Minsk in cars with SAMBO logos," says Maria Alifanova, the founder of the International SAMBO Fan Club.
The first such event took place in September 2015. The initiatives group of the organizing committee for the President's SAMBO Cup in Manchester, Maria Alifanova and Natalia Laius, organized the St. Petersburg — Manchester rally. The event was designed to attract attention to SAMBO not only in these countries, but also worldwide. Other promotional events were held just before the rally: flying a plane and the official start of the rally from the very heart of St. Petersburg. That was how the International SAMBO Fan Club started.
"Even though the fan movement is really new, we already have something to be proud of. After the events in Manchester, which were very successful, we held the children's art contest "I Love SAMBO" together with the International SAMBO Federation. Right now we're involved in creating a promotional website for our favorite sport," says Maria. "There are still a lot of social projects and club events ahead. The fan movement will be happy to consider any ideas for promoting SAMBO. We still have long way to go, and we invite everyone to join us."