Badreddine Diani: "I've won three medals in the past two weeks"
Personalities
31 May 2016
Sergei Grishin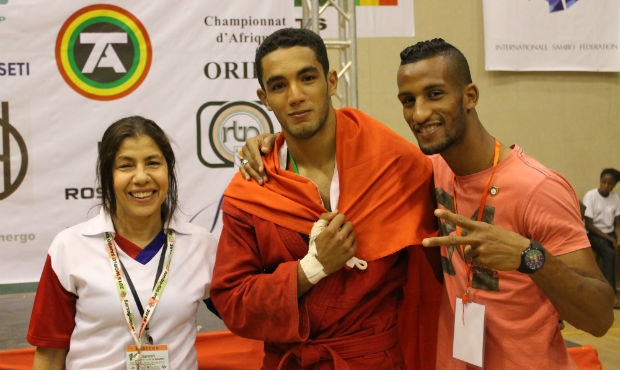 Moroccan Badreddine Diani became the 2016 African Combat SAMBO champion in the 74 kg weight category. In the final match, he quickly defeated an opponent from Niger, the host country of the tournament. In an interview with FIAS, Diani talked about how many medals he had won in the past two weeks, shared the secret of how to avoid conflicts on the street and sent a personal message to Russian sambist Zaur Azizov.
"I'm very happy, because I trained hard for the African SAMBO Championships in Niger and was able to perform really well. I also took part in the Paris SAMBO Grand Prix and won a gold medal there in my category. Finally, we had a team competition in Morocco, where our team won the silver medal. "So I've won three medals in the past two weeks," Diani said.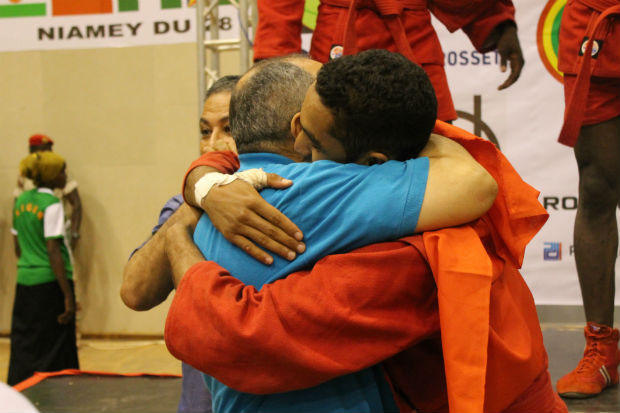 At the end of the final match, after the referee lifted the winner's hand, Badreddine went over to his opponent and also raised his hand.
"This is the spirit of sportsmanship. On the mat, we're rivals and we fight each other. We have the right to strike and use holds and locks, but as soon as we leave the mat, we're brothers. I consider all my rivals brothers when we're off the mat. So this is normal behavior for me," Diani said, commenting on his action.
He also admitted he had never used and did not intend to use any SAMBO techniques on the street.
"I'm very calm, kind and tolerant by nature. Thank God, I haven't had to use any SAMBO techniques and hopefully will never have to. You have to leave all aggression in the gym. If suddenly there's some conflict or you're provoked, you need to find the right words and try to calm the situation. As a last resort, if it's really bad, you can hint that you have some tricks. But words are still better," Badreddine said.
Finally, the athlete wanted to say a few words to one of the contenders in his weight class.
"My opponent at the A. Kharlampiev Memorial World Cup in Moscow was Zaur Azizov from Russia. So I'd like to say this to him. Dear Zaur, train hard and get ready, because I'll meet you at the World Championships in Bulgaria, and we'll fight. And I'll win," Diani said.