Belarusian Sambist Wins SAMBO Absolute Cup
Competitions
10 December 2018
Aleksandr Solomahin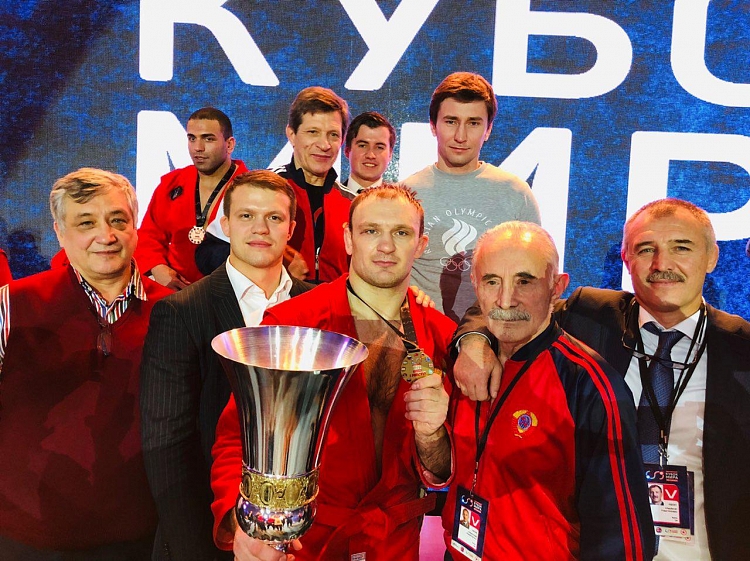 Belarusian Andrei Kazusionok became the winner of the SAMBO Absolute Cup for the prizes of the Union State of Russia and Belarus. The competitions dedicated to the 80th Anniversary of SAMBO were held on December 8 at the "Adler-Arena" in Sochi.
Sixteen strongest athletes from 13 countries of the world - Russia, Belarus, Kazakhstan, Georgia, Germany, Serbia, the Netherlands, Uzbekistan, Tajikistan, Mongolia, Lithuania, Moldova and Greece - took part in the tournament.
At the opening ceremony of the tournament, the presenters read out the welcoming address of the President of the Russian Federation Vladimir Putin. In his message, he expressed confidence that 'the Cup will become a real celebration of mastery and talent, and unite both the SAMBO veterans and young people who gathered at the Adler-Arena.'
All the challengers for the title were performing in the most prestigious weight category in SAMBO, over 100 kilograms. The representative of Serbia Vladimir Gayich (163 kilograms) proved to be the top heavyweight participant of the tournament.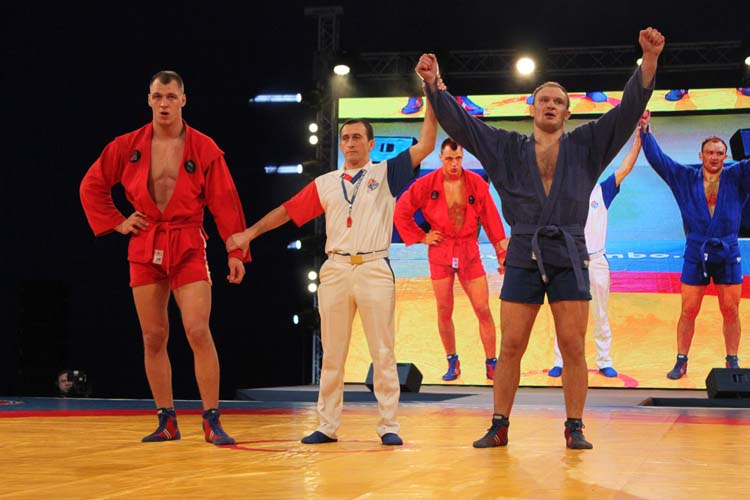 By the results of the tournament, Belarusian sambist Andrei Kazusionok became the winner of the 1st SAMBO Absolute Cup. To recap, Andrei is a three-time World Champion and a four-time European Champion in SAMBO. In the finals, he clinched a confident victory with the score 4: 1 over another titled sambist, a representative of Russia, the World Champion Dmitry Eliseev.
Another representative of Belarus, Yuri Rybak, took the bronze medal of the competition, by winning a fight against his opponent from Georgia, European Champion Beki Berdzenishvili, with a submission lock. Another bronze medal was won by an athlete from Moldova Denis Tahiy, by defeating Vladimir Gayich from Serbia on superiority, albeit a slight one.
The 2nd SAMBO Absolute Cup for the prizes of the Union State of Russia and Belarus is scheduled to be staged in the Belarusian city of Brest.
Photos from personal archive of Andrey Kazusionak and from the portal "We are from SAMBO".