Bobohon MIRZOZODA: "My tactic was to alternate throws and punches"
Personalities
30 June 2021
Aleksandr Solomahin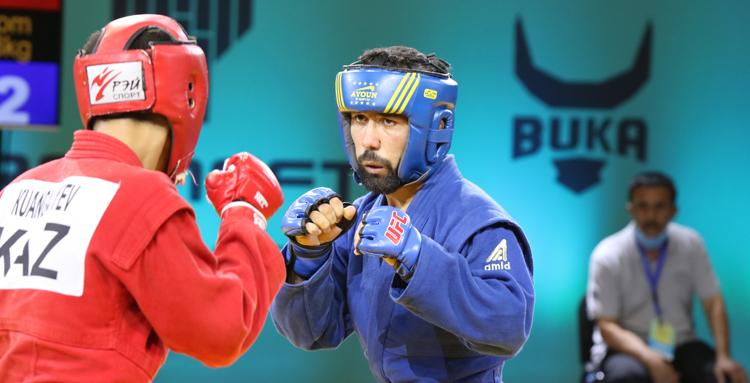 Tajik athlete Bobohon Mirzozoda in 2021 became the Asian champion in Combat SAMBO. He became the best in the weight category up to 58 kg at the tournament, which was held in Tashkent in June. In an interview with the FIAS website, Bobohon told what this victory means for him, how he prepared for the tournament and what task he sets himself next.
What emotions do you experience immediately after the final?
- I am very happy with the victory! I want to thank my coach and all the guys who helped me, who were by my side at the competitions and in preparation for the Asian Championships, all the members of the Tajikistan national team. I would also like to thank my coach Valery Nikolaevich from the Tver region and my brother Nurboki.
What does this victory mean to you?
- For me this victory means a lot, at the moment it is my highest result in SAMBO competitions. Now there is a lot of work to do in preparation for the World Championships.
How did you prepare for this tournament?
- Trained at a training camp in mid-altitude conditions for 2.5 months at an altitude of 1800 meters.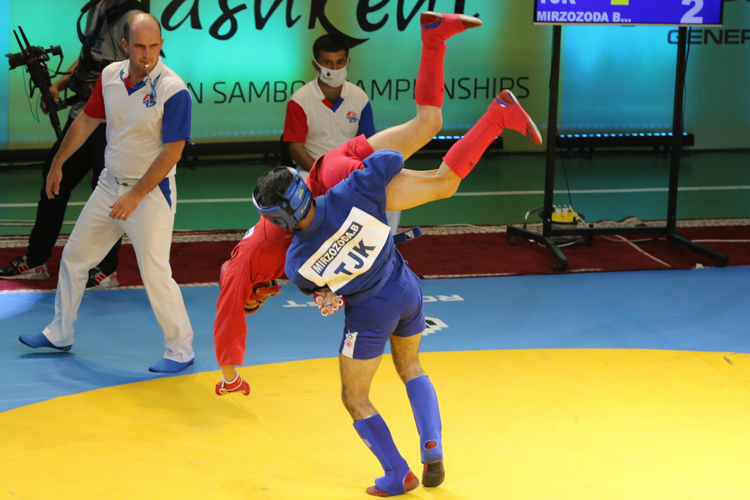 Due to this, you managed to win?
- Including. But the main thing is, of course, patience and constant training.
What is your signature reception, and did you manage to hold it today?
- It is side flip.
In the final you won 8:0 by performing three technical actions...
- Yes, that's right, I was preparing for these competitions, I trained three times a day daily.
What was your tactic?
- The tactic was to alternate throws and punches.
To disorient an opponent?
- Quite right, the transition from strikes to wrestling and from wrestling to strikes allowed me to achieve success.