African SAMBO Championships 2023 ended in Morocco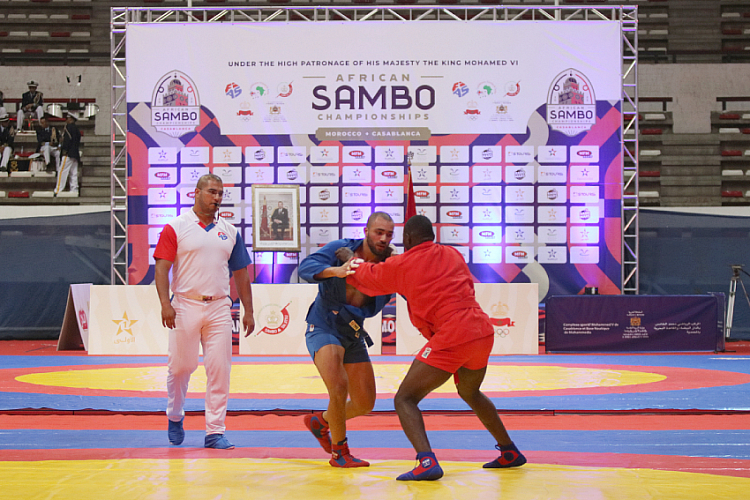 Moroccan Casablanca hosted the African Sambo Championships from 20 to 22 May. The main continental tournament was held in six disciplines - in Sport SAMBO, Combat SAMBO and Beach SAMBO among men and women.
Within three days the winners in 26 weight categories were determined. This year, for the first time in Africa, Combat SAMBO competitions were held among women. They fought for the title of the strongest athletes in two weight categories - up to 59 kg and up to 72 kg.
Athletes from 17 countries took part in the competition: Morocco, Cameroon, Algeria, Benin, Burkina Faso, Ghana, Guinea, Democratic Republic of the Congo, Djibouti, Egypt, Congo, Ivory Coast, Mauritania, Mali, Niger, Togo and Tunisia.
The first place in the team event was taken by the hosts of the Championship - the national team of Morocco, which won 24 medals (13 gold, 5 silver and 6 bronze). The second place went to the Egyptian team: 10 medals (5 gold, 3 silver, 2 bronze), the third place went to the Cameroon team: 11 medals (4 gold, 4 silver, 3 bronze). In total, the medals were distributed to 14 countries of the continent.