Korean SAMBO Championships was held in Seoul
Federations
25 October 2021
Aleksandr Solomahin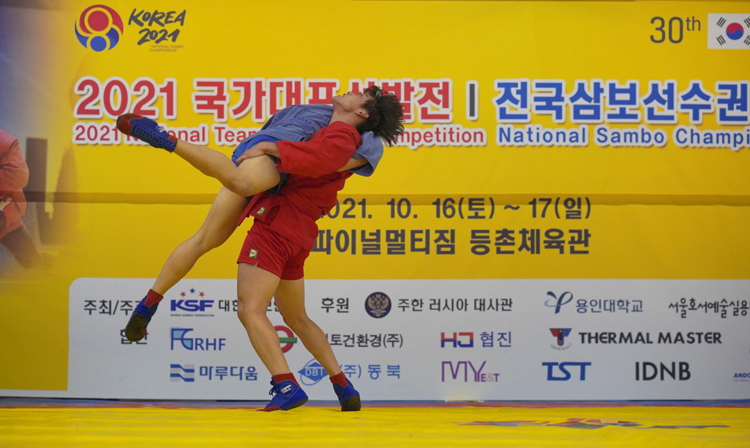 The Korean Sambo Championships, which became a qualifying tournament for the national team, was held at the Final MultiGym club in Seoul on October 16-17. Ambassador Extraordinary and Plenipotentiary of the Russian Federation to Korea Andrei Kulik and other honored guests were invited to the opening ceremony.
"The event, held with the support of the Russian Embassy in Korea, was held as part of the celebration of the 30th anniversary of the establishment of diplomatic relations between Russia and Korea, in the year of full recognition of FIAS by the International Olympic Committee," said Moon Songchon, President of the Korean Sambo Federation.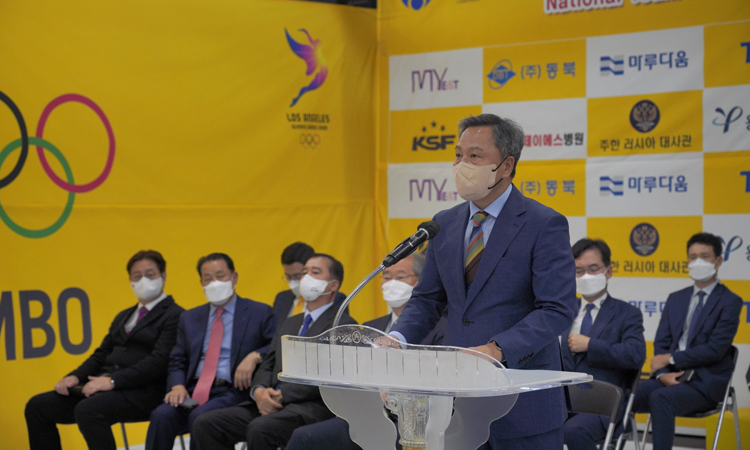 The Ambassador Extraordinary and Plenipotentiary of the Russian Federation to Korea Andrey Kulik noted that SAMBO plays an important role in Russian-Korean relations, and obtaining FIAS full recognition by the IOC will allow SAMBO to take an important position on the world stage, promoting sports exchange and international friendship.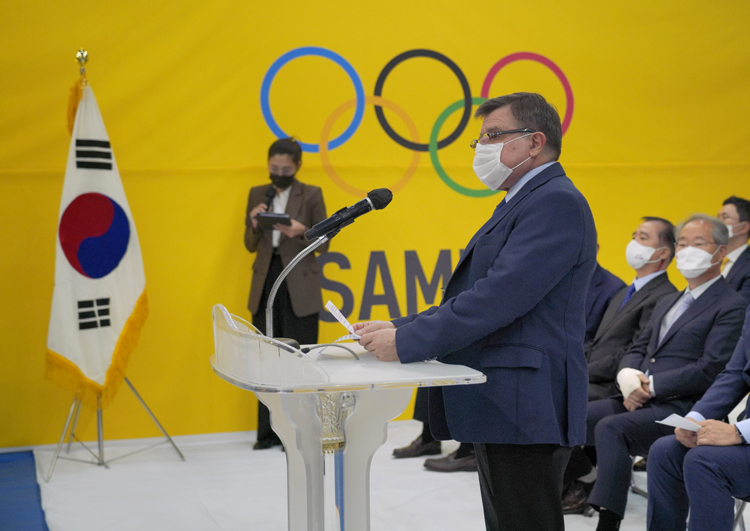 According to the organizing committee, despite the difficult pandemic time, a record number of athletes - 100 people - took part in the competitions in Sports (men and women) and Combat (men) SAMBO. According to the results of the qualifying competitions, a national team of 14 people was formed, which will undergo intensive training on the eve of the World SAMBO Championships. The composition of the team for the upcoming international competition will be selected from among these athletes.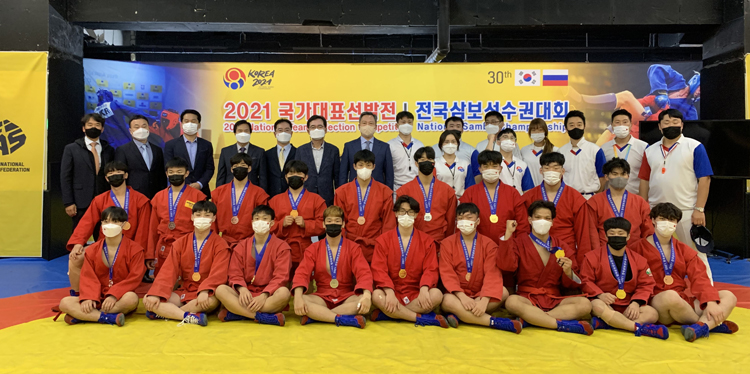 In parallel with the main tournament, the Korean Junior SAMBO Championships was also held. The National Federation, taking into account the current coronavirus circumstances, has introduced a number of restrictions for athletes, which were monitored by a special working group. All participants and representatives had to pass a PCR test before the start of the tournament.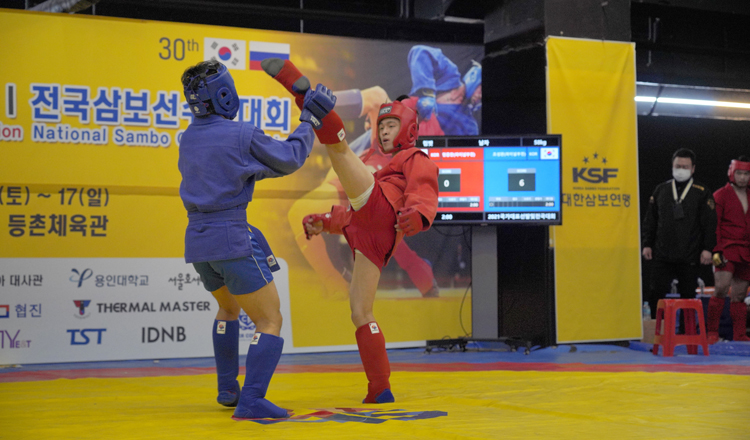 The Gangnam JS Clinic provided medical attendants so that athletes could receive first aid immediately in the event of an injury. Last year, the Korean SAMBO Federation signed a cooperation agreement with the Gangnam JS Clinic, which specializes in the treatment of joints, and one of its famous patients who have successfully undergone treatment is Dutch football coach Guus Hiddink.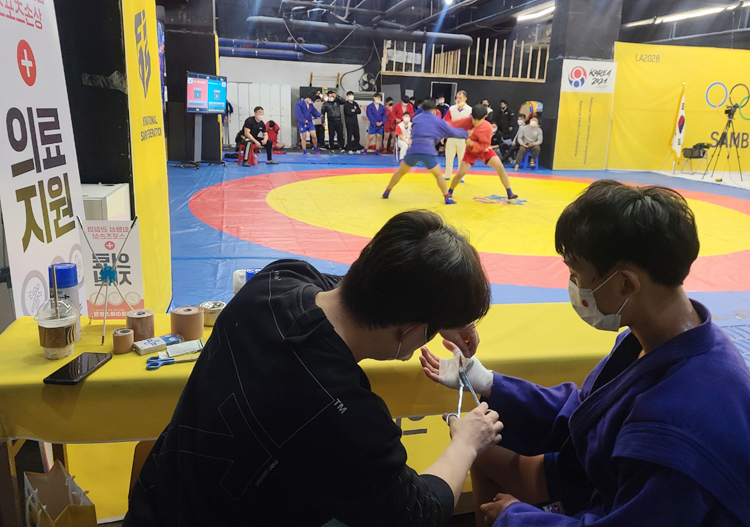 President of the Korean SAMBO Federation Moon Songchon said that he will continue to make efforts to develop SAMBO in Korea, including holding the Asian Cup in 2022, preparing for the World Youth and Junior Championships in 2025, training Olympic-level athletes, anticipating the inclusion of SAMBO in the program of the Olympic Games.