World Sambo Championship among Masters in Greece: everything is ready for the start
Кaleidoscope
25 October 2014
Sergei Grishin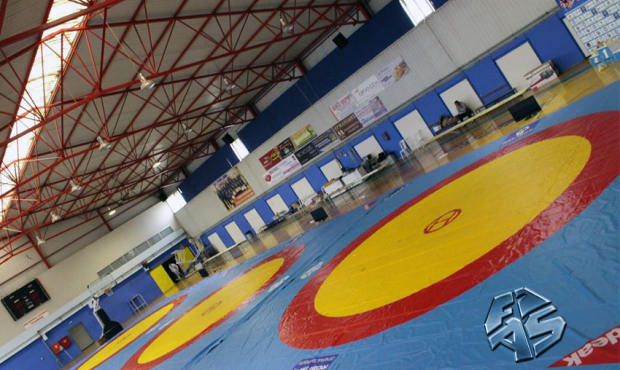 Europe, Greece, Thessaloniki. The second largest city in Greece, a port city, a city built in the 3rd century BC by the Hellenistic king Cassander and named after his wife, Thessalonica, the sister of Alexander the Great. This is where the World Sambo Championship among Masters is being held this year. The organizers chose two hotels to house visitors to the tournament. The main one is the Portes Beach Hotel right on the shore of the Aegean Sea. "We wanted all our visitors to have the opportunity to not only join in the battles on the sambo carpets, but also swim, relax a bit and enjoy the beauty of Greece," said Merabi Iliadis, President of the Hellenic Sambo Federation.
But cool weather spoiled his plans — temperatures of plus 12 and steady rain greeted visitors to the Championship. However, the warms hugs and handshakes of the masters, many of whom had known each other for years, made up for the lack of warm weather. For them, the championship was not only a test of strength, experience and skills on the carpet, but also a chance to meet friends and buddies they had once fought against in their youth, and with whom they had become friends, and gone through hard times and celebrated success together.
The Portes Beach Hotel became the center for accreditation and weighing of the tournament masters. Nearly 200 athletes of different age groups have come to Greece to test their strength. Samboists between the ages of 35 to 65 and older from 14 countries will compete in the championship, which will take place in Nea Mudanya hall on October 26 and 27.
Before the weigh-in, where the sambo masters showed off their muscles and elaborate tattoos, we visited the hall where the sambo battles would rage for real tomorrow. The carpets were laid, the podium was ready, everyone was waiting for the sambo event, and everything was ready to name the new champions and winners of the World Sambo Championship among Masters. We will announce their names tomorrow on the official website of the International Sambo Federation and present a photo report on how it was. You can see photos of today's tournament among masters here.