Ukrainian Cadets SAMBO Championships has Completed the "Trilogy" of National Tournaments in Karolino-Bugaz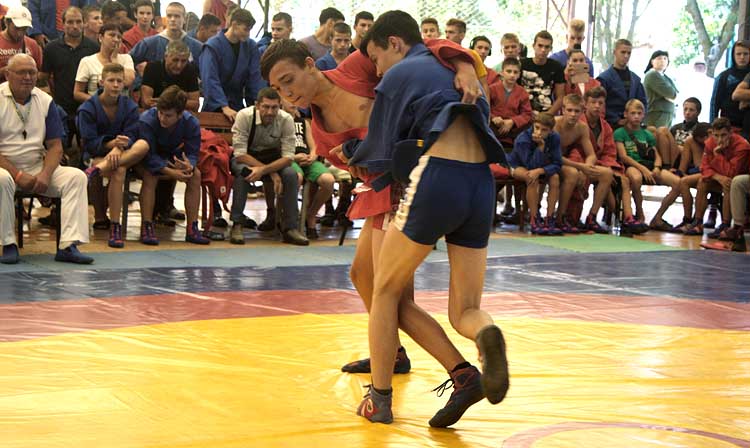 About 400 participants from 22 regions of the country competed for the awards of the Ukrainian Cadets SAMBO Championships. These competitions were held on September 9 and 10 and crowned the "trilogy" of national tournaments, which were hosted by the resort village Karolino-Bugaz, Odessa region.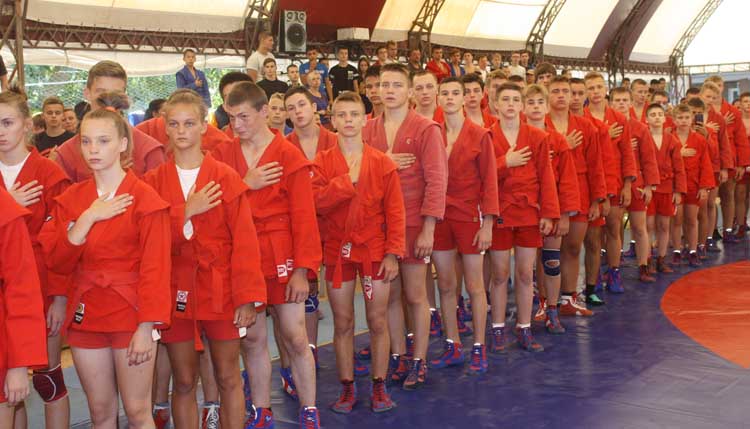 "As you know, in Ukraine, due to quarantine, training and competitive processes were stopped, canceled or previously postponed to autumn 2020. Now all sports organizations are "getting back to work" by implementing event calendars for the second half of the year, taking into account the recommendations of state institutions, primarily the Ministry of Health. Guided by this, the Council of the National SAMBO Federation of Ukraine made an unprecedented decision to hold three important starts in one place in a short time. This made it possible to comply with the relevant quarantine standards as much as possible, since moving around the cities is not relevant today, and there is very little time for the preparation of national teams for successful participation in international competitions," Vakhid Sabirov, the senior coach of the youth national team of Ukraine, vice-president of the Odessa Regional SAMBO Federation said.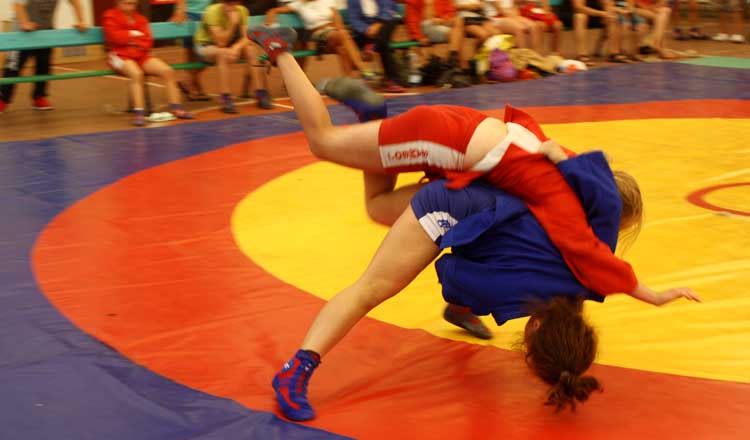 He also recalled that from 4 to 6 September the sambists competed for the medals of the Youth and Junior SAMBO Cup of Ukraine, 7 and 8 – the national championships among adults, and 9 and 10 – the national cadets championships.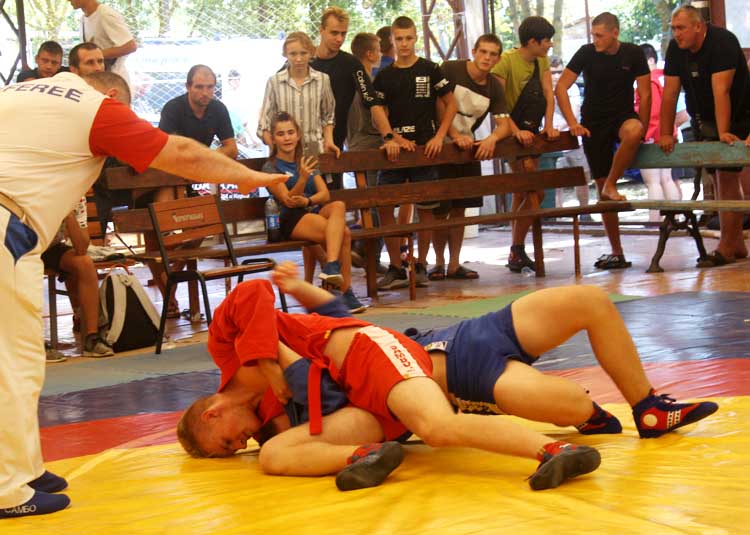 "All competitions were qualifying for participation in international starts, including the world and European championships in all age groups, of course, if they take place this year. In order to understand how the tournaments went, face-to-face presence was not required, the entire Internet was "full of colors", the whole world of SAMBO in Ukraine lived with these events!" - Vahid Sabirov said.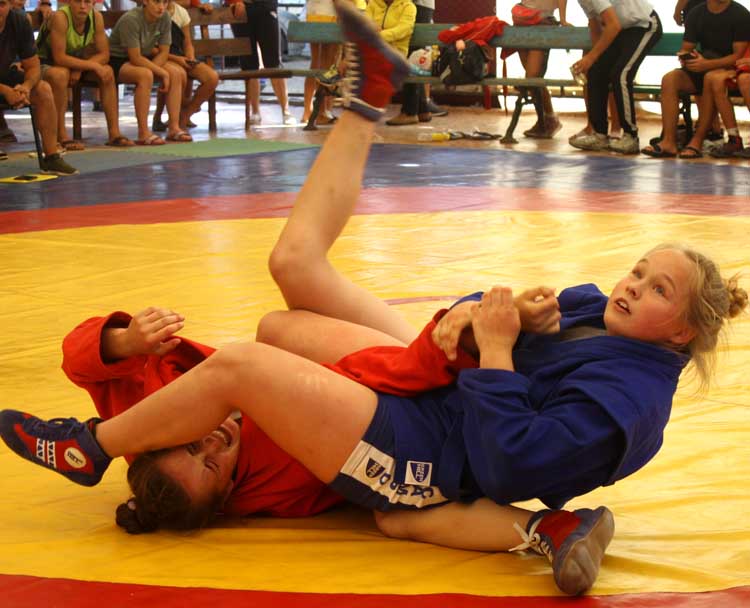 Results of the Ukrainian Cadets SAMBO Championships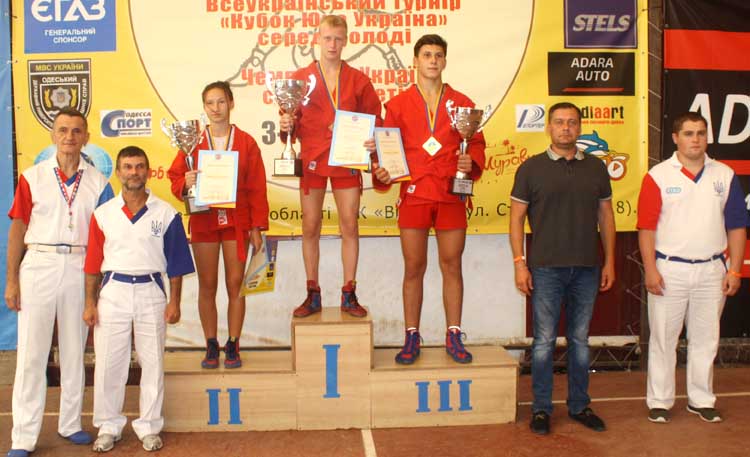 Team rank
1. Kharkiv region
2. Kiev
3. Dnipropetrovsk region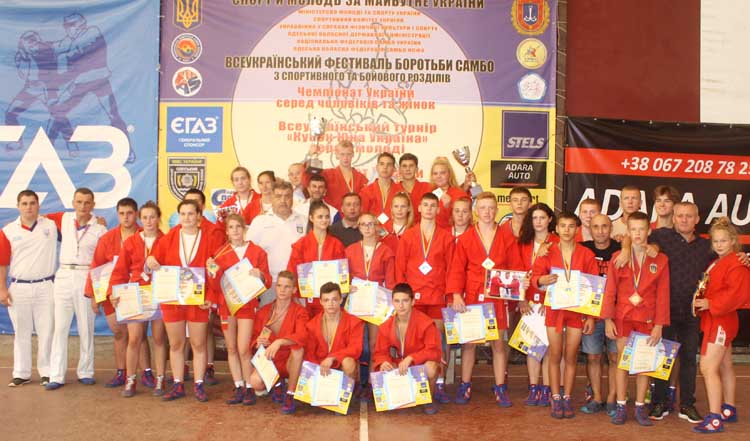 Girls
38 kg
1. Margarita MIROSHNICHENKO (Sumy region)
3. Sofiya SPITSINA (Chernihiv region)
41 kg
1. Diana PANICH (Donetsk region)
2. Viktoriya DEYEVA (Dnipropetrovsk region)
44 kg
1. Anastasiya SIKISH (Ivano-Frankivsk region)
2. Milena KUKHAR (Sumy region)
3. Veronika CHERNUKHA (Dnipropetrovsk region)
3. Kristina DUS (Chernihiv region)
48 kg
1. Darya CHUGAYNOVA (Zhytomyr region)
2. Anastasiya KOLODYUK (Kiev)
3. Yuliya ZASULSKAYA (Sumy region)
3. Angelina NAGIRNA (Khmelnytsky region)
52 kg
1. Yana VOLOSHINYUK (Ivano-Frankivsk region)
2. Violetta KULICHKO (Zhytomyr region)
3. Katerina MARTINENKO (Kiev)
3. Anastasiya DMUKHOVSKA (Kirovograd region)
56 kg
1. Mariya POLYAKOVA (Kiev)
2. Adriana RAKHVA (Ivano-Frankivsk region)
3. Katerina LENDA (Kiev)
3. Valeriya MARCHENKO (Kharkiv region)
60 kg
1. Anna DEYEVA (Dnipropetrovsk region)
2. Dariya KOBA (Rivne region)
3. Vladislava ALBOSHCHA (Kharkiv region)
3. Diana TULUNIM (Odessa region)
65 kg
1. Angelina KALENICHENKO (Kharkiv region)
2. Angelina VELICHKO (Sumy region)
3. Yana POGOTOVKA (Sumy region)
3. Mariya CHERNOKOZ (Zhytomyr region)
70 kg
1. Angelina LYSENKO (Chernihiv region)
2. Irina IVASHCHUK (Luhansk region)
3. Aleksandra PROTASEVICH (Zhytomyr region)
3. Anna-Mariya PROTSENKO (Zhytomyr region)
+70 kg
1. Margarita BELIKOVA (Dnipropetrovsk region)
2. Sofiya RUDKOVSKAYA (Donetsk region)
3. Ivanna YUZEFOVICH (Kiev)
3. Anna KAZAKOVA (Chernihiv region)
Boys
42 kg
1. Danila DZOBA (Kharkiv region)
2. Egor KOLODYAZHNIY (Sumy region)
3. Aleksandr YERMOLKO (Dnipropetrovsk region)
3. Evgeniy PALAMARCHUK (Kiev)
46 kg
1. Danila AVRAMENKO (Kharkiv region)
2. Vadim VOYTOV (Khmelnitsk region)
3. Anton DODON (Vinnytsia region)
3. Yaroslav SIMONOV (Kharkiv region)
50 kg
1. Artem GORBAN (Kiev)
2. Maksim BABICH (Kharkiv region)
3. Roman OGNIVETS (Volyn region)
3. Nazar TSUKANOV (Dnipropetrovsk region)
55 kg
1. Nazar VISKOV (Kharkiv region)
2. Danila GRUSHEV (Kharkiv region)
3. Anton GONCHAROV (Odessa region)
3. Artem ZHURA (Kharkiv region)
60 kg
1. Maksim POMIRKOVANYY (Kharkiv region)
2. Bogdan STRATAN (Kharkiv region)
3. Svyatoslav GAVRILYUK (Vinnytsia region)
3. Marat ISMAILOV (Kharkiv region)
66 kg
1. Aleksandr KRAVCHENKO (Kherson region)
2. Nikita GAVRILYUK (Odessa region)
3. Igor' KARABAN (Kharkiv region)
3. Ivan SHVACHKO (Kharkiv region)
72 kg
1. Bogdan ROMANOV (Khmelnytsky region)
2. Yaroslav MIKHAYLYUK (Lviv region)
3. Vladislav KARLOV (Mykolaiv region)
3. Artem NAGORNYY (Odessa region)
78 kg
1. Nikita ISHCHENKO (Dnipropetrovsk region)
2. Ivan CHERNISHENKO (Sumy region)
3. Vladislav ZHOLNACH (Rivne region)
3. Dmitriy NAZARENKO (Chernihiv region)
84 kg
1. Aleksey BOLDYREV (Kiev)
2. Vladislav GURENKO (Kharkiv region)
3. Filipp FILIPKOV (Donetsk region)
3. Artem PUKHANOV (Donetsk region)
+84 kg
1. Anton ORLOV (Odessa region)
2. Vitaliy KUCHERENKO (Kharkiv region)
3. Elmur ABBASOV (Dnipropetrovsk region)
3. Il'ya KELEBERDA (Donetsk region)