"Champion for Peace" Laure Fournier will hold a master class for children from disadvantaged families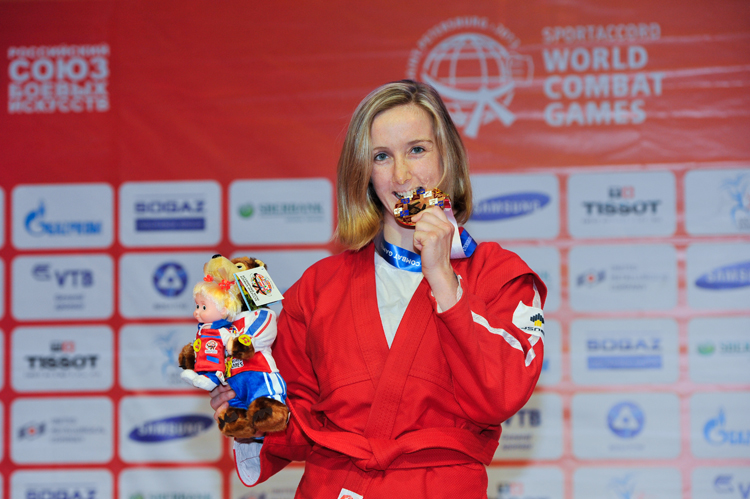 The World Beach Sambo Championships will be held from 28 to 29 August in Larnaca, Cyprus. As part of the competition, the international organization "Peace and Sport" together with FIAS and the "Champion for Peace", sambist Laure Fournier organizes a sports seminar for local children from disadvantaged families. The event aims to promote social inclusion and gender equality.
Having won the first medal in 2012 at the Sambo World Championships in Minsk, Laure Fournier consistently remained in the top three in her weight at different SAMBO championships, and in 2017 she entered the "Champions for Peace" Club.
The Champions for Peace Club is composed of high-level sportsmen and women personally committed to the peace-through-sport movement. These athletes, who dedicate their time and fame to make sport a tool for dialogue and social cohesion, have become role-models and a true inspiration for youth around the world. They dedicate their time, their fame, and their athletic experience to serve projects using sport to tackle social issues.
Gold medallist of the 2018 World SAMBO Championships in Bucharest, Laure Fournier divides her time between her career as a top-level athlete, her job as a business development engineer, and her role as a young mother. But even though the high employment, she finds time to make this world a better place.
You also can help to do it! By making a donation for Peace and Sport's Peacemakers Project, you can directly contribute to support vulnerable communities, through sport. Your donation and all funds collected will support the Peacemakers Project, teaching the positive values of sport to disadvantaged children around the world. Opened Monday 23 August, the online donation platform will be presented on the Peace and Sports website for two weeks prior to September 5 – the UN's International Day of Charity.
Peace and Sport is an international, neutral and independent organization, which promotes peace using the power of sport and develops links between International Federations, National Olympic Committees and local governments, helping them maintain and develop a sustainable world through sports programs. Peace and Sport and the International Sambo Federation are partners since 2011.