Daniela Poroineanu: "I am not afraid of stardom"
Personalities
16 May 2016
Sergei Grishin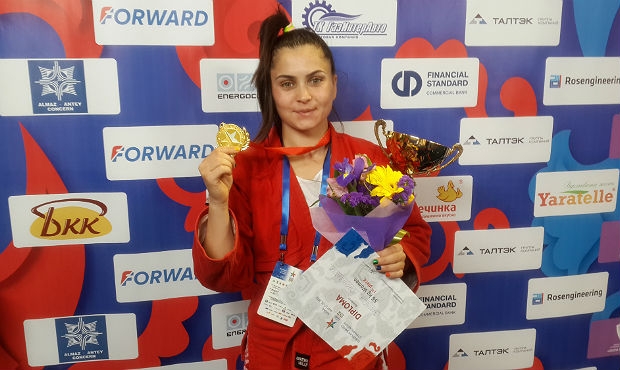 A Romanian sambo athlete Daniela Poroineanu has become a two-time European champion in the weight category of up to 56 kg in Kazan and immediately after the final match was lost in the arms of her coach and teammates. In an interview to the FIAS's site the athlete compared the sensation of being a champion this and last year and talked about the support of her family as well as her plans to create a special place to store all her medals.
"This victory is for all my team and for the whole of Romania! Each match in Kazan was like a final for me. There is a big difference between the European Championship this year and last. In Kazan I had to hold more meetings than in Zagreb to reach the finals and almost all the opponents were unknown to me and thus unpredictable. This suggests that sambo is growing, there appear many new athletes, and each of them you need to prepare for,"- said Daniela in an interview to the FIAS's site.
The Romanian athlete was actively supported by her teammates who sometimes could even shout louder than an army of many thousands of fans of the Russian national team. In addition, in a faraway Romania her whole family headed by her husband was rooting for her.
"Half an hour before the start of the final match my husband called and said that the whole family had gathered at the computer ready to watch the online broadcast on the FIAS's site and were waiting for my final match," - the European champion said.
Daniela Poroineanu became the most famous and the most titled sambo athlete in Romania. Despite this, the athlete assures that she's not afraid of the stardom.
"On the contrary, these medals make me more open and friendly and ready to meet new friends, - Daniela said. – Till this moment I've kept my medals at a special shelf, but now that their quality and quantity have increased it may be necessary to equip some more beautiful place for them".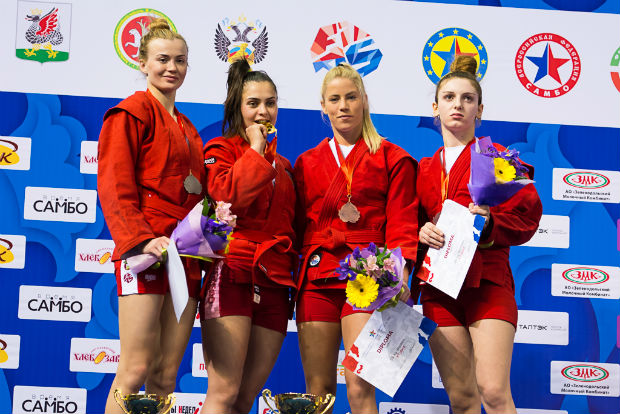 Photo: Directorate for Sports and Social Projects