Daniela Poroineanu: "All My Thoughts Were Focused On My Toothache Rather Than My Fighting"
Personalities
18 April 2018
Aleksandr Solomahin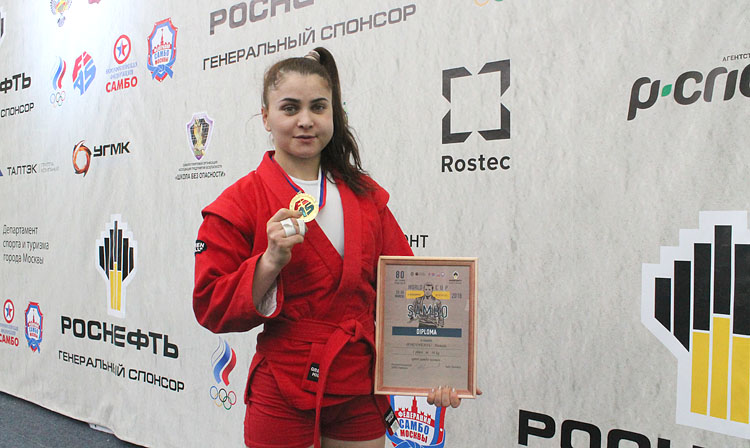 Romanian sambist Daniela Poroineanu had been competing at the "Kharlampiev Memorial" World Sambo Cup for quite a long time. Time and time again, she made it to the podium taking the second or the third place yet being unable to conquer the topmost step. At last, March 2018 turned auspicious for the Romanian athlete when Daniela won the gold in the under 56 kg weight category. Curiously enough, she was fighting in the finals, as well as in all her preliminaries, with a bandage on her head. It did not result from a trauma received during her training sessions or performance. The real cause was a toothache. The athlete shared this experience and a number of other things with the FIAS website.
– In about a week before the start of the "Kharlampiev Memorial" World Sambo Cup, I had a tooth extracted in Romania. That was followed by some complications, so I was given a surgery on my gum, and my cheek got terribly swollen. On seeing my condition, my coach said I could stay at home and forgo the Cup to which I replied that I was willing to compete anyway. Eventually, I went to the tournament and succeeded there.
– How seriously was your toothache hampering your performance at the tournament?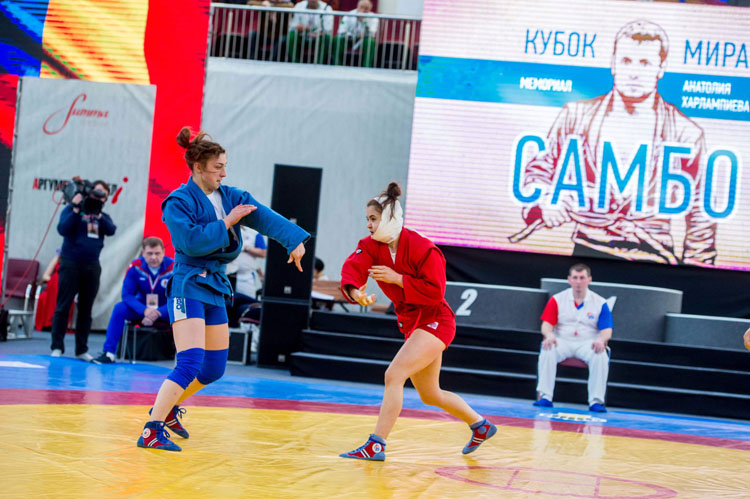 – Honestly, I enjoyed it even more than performing in a normal state. All my thoughts were focused on my toothache rather than my fighting. I was only wishing to quickly go to the mat and wrestle, instead of getting lost in unnecessary thoughts and doubts. Psychologically, it's by far easier to perform in such condition. It is now proved by the fact that I have won the World SAMBO Cup for the first time in my life. I've already won the silver and bronze awards, and here, at last, is my long-sought gold. Now I'm really happy and I`ve totally forgotten about pain!
– Is there a way to retain such attitude for the competitions to come?
– Well, I have to think carefully what kind of ache I'd better get for the World SAMBO Championships that will be held this year in Romania, to win my gold there. I'm just kidding, of course. Now, I'm going to devote all my time to recovery, for I still have more tournaments ahead: the national championships, the Potapov Memorial, and, certainly, the European Championships. Each of these competitions would allow scoring more points for qualification for the II European Games in 2019. This is my main goal for this season.