Johnson Jajoute: «My superpower is my ability to adjust»
Personalities
29 August 2017
Sergei Grishin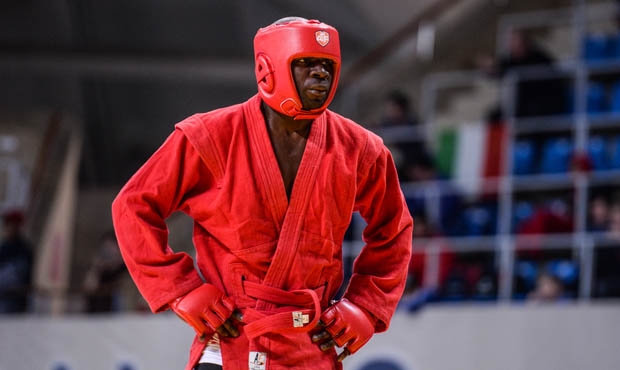 American athlete Johnson Jajoute won the Pan-American combat SAMBO championships in the under 74 kgs weight category twice. He also earned a bronze medal at the «Kharlampiev Memorial» World Cup before having taken the 5th place at the World Championships in Sofia. Besides that, Jajoute also participates in mixed martial arts (MMA) tournaments. Prior to another MMA fight he told us about his SAMBO performances and his superpower that helps him achieve victories.  
– What does it mean for you to be a fighter?
– At first it was more of a discipline thing. It was empowering. I wanted to better myself as a human being. I wanted to be fit skillful and more intelligent in forms of combat. It's part of life. It just is an improvement to myself. It's almost like soul searching. It connects everything in my life together. I could not imagine my life without it. I will do something in combat sports until the day I die. Training, studying, teaching, or competing will be a part of my life.
– At what age did you begin to train martial arts?
– I came from a boxing background. I started boxing at the age of 21. I've had some tough amateur fights. I boxed all the way to 2009. I was looking for a suitable boxing gym near me which I was unable to find. Eventually, I found an MMA gym that had a boxing program so I joined. They had a wrestling class one day after I was done boxing. I took the class and started to love wrestling. Then Jiu Jitsu and three months later I was in my first grappling tournament. Six months after that I took my first MMA fight. It has been all MMA since then until about a year and a half ago when I started training in Sambo.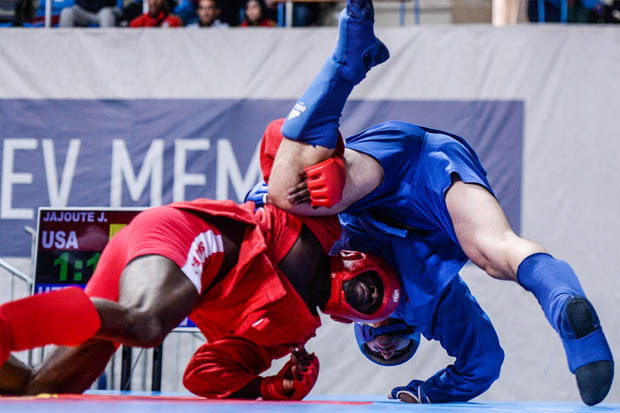 – What inspired you to pursue being a professional in combat sports?
– It was naturally the next thing to do. I began to train and practice. Then I went to be an amateur. Logically the next step was to go professional. These are the automatic steps in whichever combat craft you are in. It's natural evolution to excel to the next step. It's up to the person if they want to make that transition. Some just like training others want to go the distance.
– You are an accomplished Sambo fighter. What is your current record?
– There isn't really a record to go by. Everything is tournament style based. It matters where you placed in each tournament.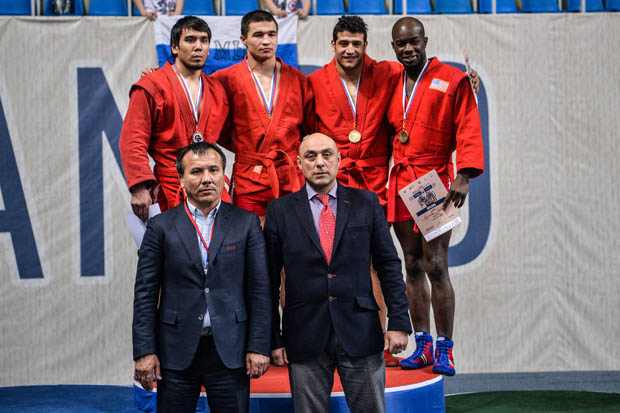 – You recently fought in Sofia, Bulgaria during the World Sambo tournament where you finished fifth in the world. How does it feel to be ranked among the best on a global scale?
– It was one of the toughest experiences I have ever had in combat sports. It was also an amazing experience all the way around. When I went to weigh in there were 25 other guys weighing in from all different countries at my weight class. I was trying figure out how many times I would have to fight in a day. There were top MMA fighters there from all over the world competing in this tournament. I ended up having 5 matches with 5 different people. When the smoke cleared I was ranked number 5 in the world.
– Which do you think is more challenging Sambo or MMA?
– Definitely Sambo. It's MMA with a SAMBO jacket on. Think of all the moves that you do in MMA and get escapes. Now it adds cloth for someone to hang onto. It makes escapes and everything a lot harder. It's also tournament based. You don't get a full camp to fight one guy. You end up fighting 3 or 4 guys in one day and you never know who it is. You have to make adjustments immediately. You have to figure out what their base is and what they like to do and capitalize on it. Preparing for an MMA fight does get boring because I went from having very little time in Sambo to all this extra time in MMA to adjust.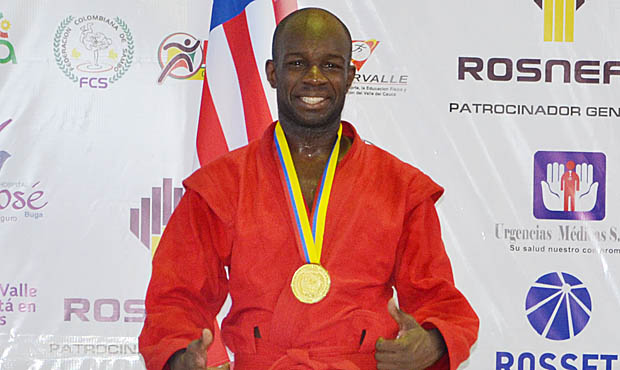 – What would you say your best attribute is inside the cage?
– My striking is hard to match but my superpower is my ability to adjust. I will see what's working and what's not and capitalize right away. I pick up the timing your faults your strengths and find my spot. I am always aware of what is going on and analyze my opponent every second. 
– Who is your favorite MMA fighter past or present?
– Khabib Nurmagomedov right now. He is a monster on the ground. He is like Demian Maia with punches. He is also a former SAMBO champion.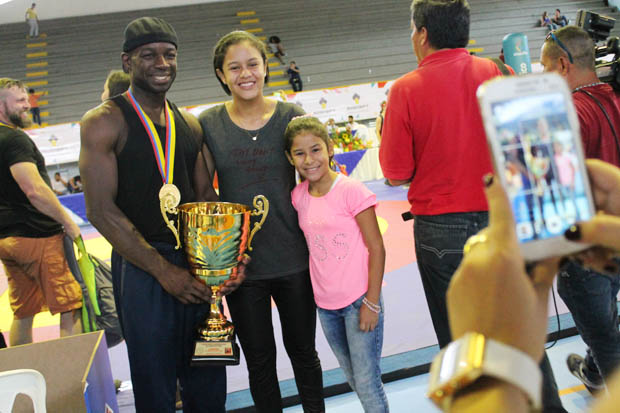 Adapted from themmatakeover.com