Fedor Emelianenko chose the winners of the I Love Sambo children's art contest
Кaleidoscope
25 December 2015
Sergei Grishin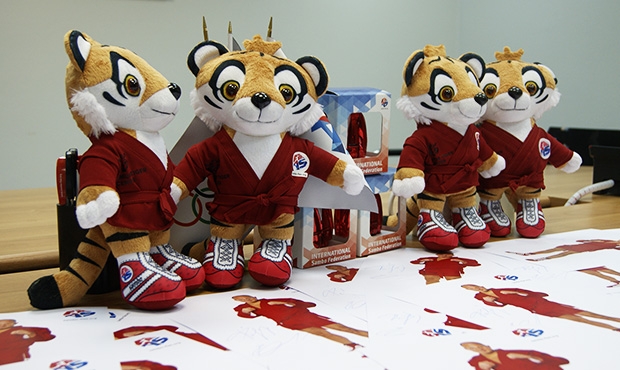 As we approach the New Year's holiday, the International Sambo Federation (FIAS) and the International Sambo Fan Club held an I Love Sambo children's art contest. Children and young people aged 5 to 18 took part in the contest to tell about their love for Sambo though pictures or crafts. More than 70 works by children from various countries around the world were published in comments to the article about the contest posted on the FIAS website.
Today, on December 25, Fedor chose the winners of the FIAS children's contest a few hours before his departure to Japan to fight against Jaideep Singh. The legendary Sambo wrestler chose works that showed your love for Sambo best of all.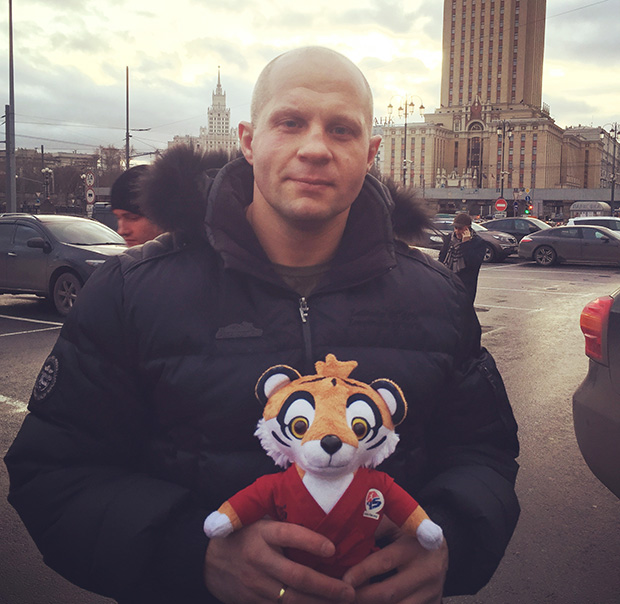 "I really liked all the art entered in the contest. I want to tell all the participants – well done! Picking a winner was incredibly difficult, and together with FIAS, we decided to increase the number of prizes from three to seven. I also decided to give a small New Year's gift to all the children who took part in the contest: they'll each get a poster with my autograph," Fedor said.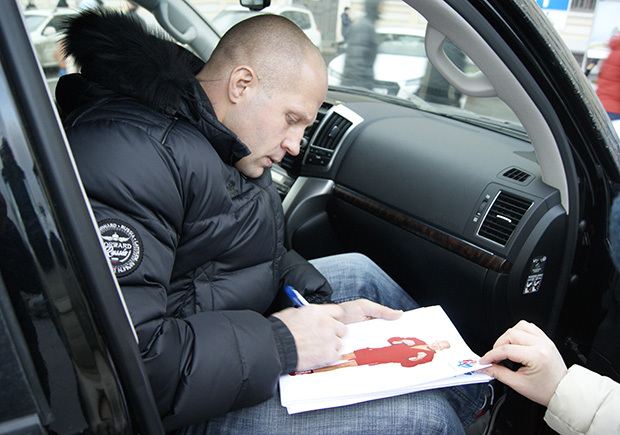 So who were the winners of the I Love Sambo contest?
Winners of the grand prizes – FIAS tigers – were:
1. Timur Gatin, 7 years (coach – Alexander Pankov) and his work: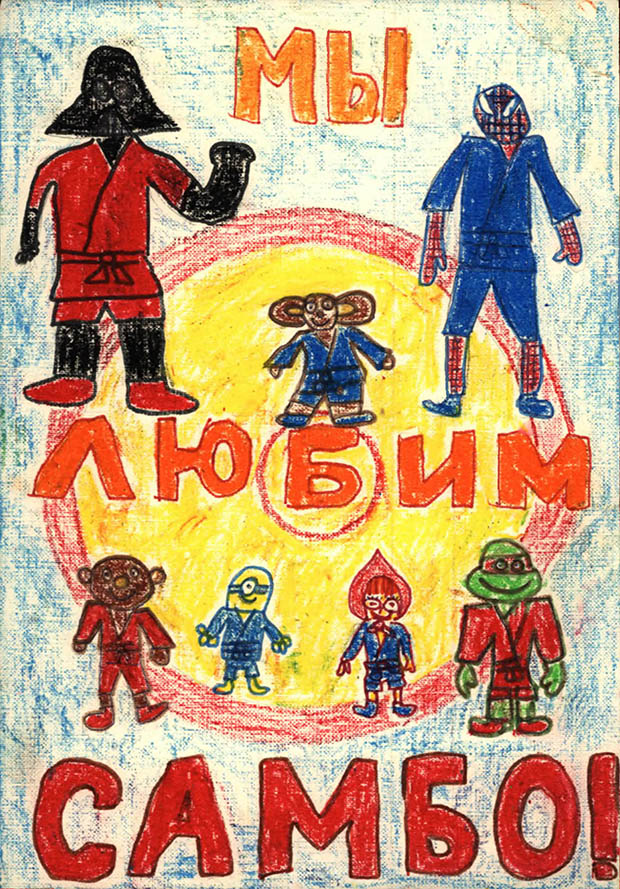 2. Zhanna Ilyina, 10 years (coach – Olessya Koren) and her work:
"Siberian White Fox "Master". Nimble, stubborn, brave, tough, cunning, clever. Made of colored polymer clay ...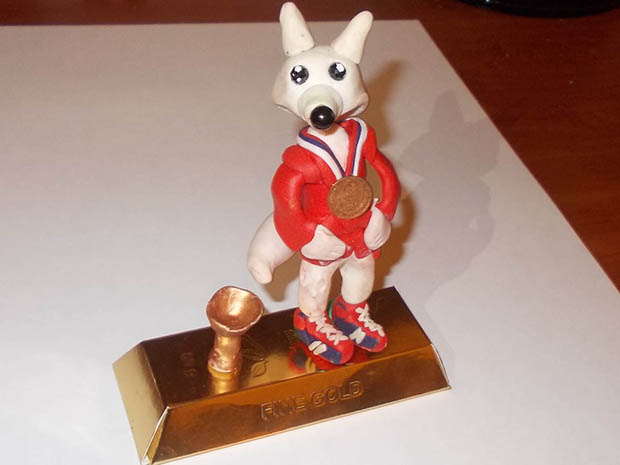 3. Alexander Ermakov, 15 years.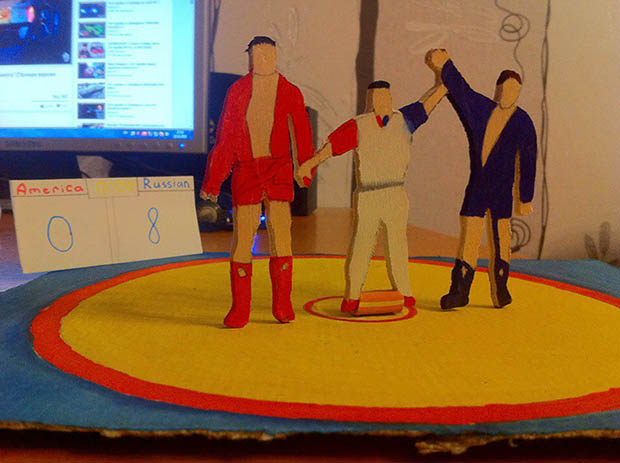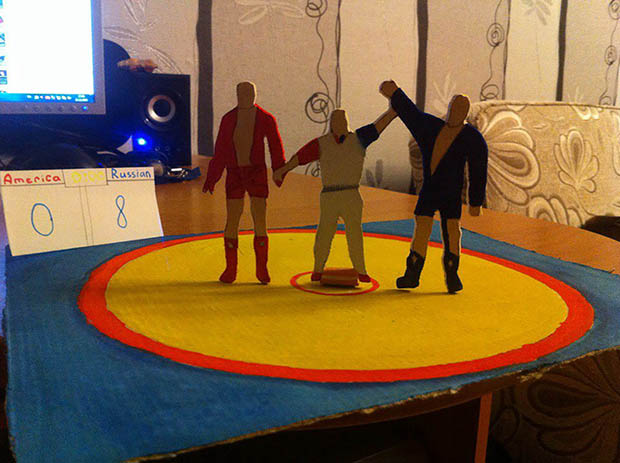 4. Lidesh Jangli, 15 years (Grand River South East Sambo Club), Mauritius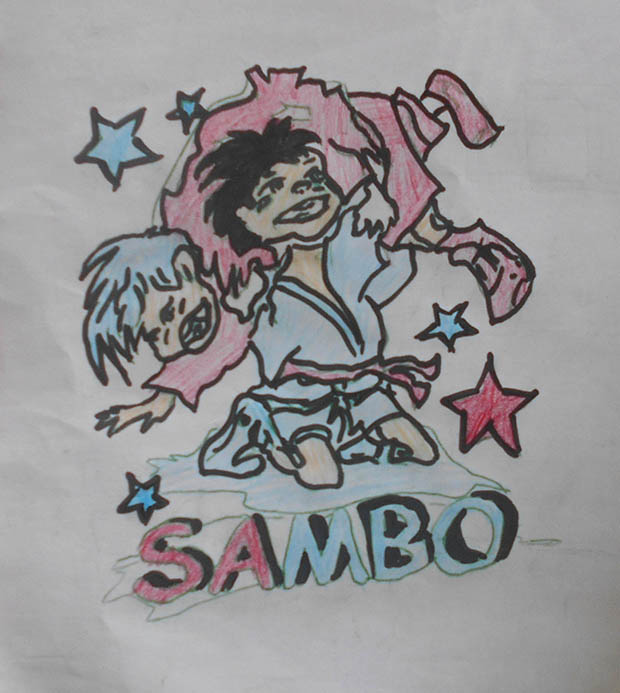 Runner-up prizes – "Sambo Jacket" Christmas tree decorations
1. Beibarys Baschzhanov, 6 years. Atyrau, Kazakhstan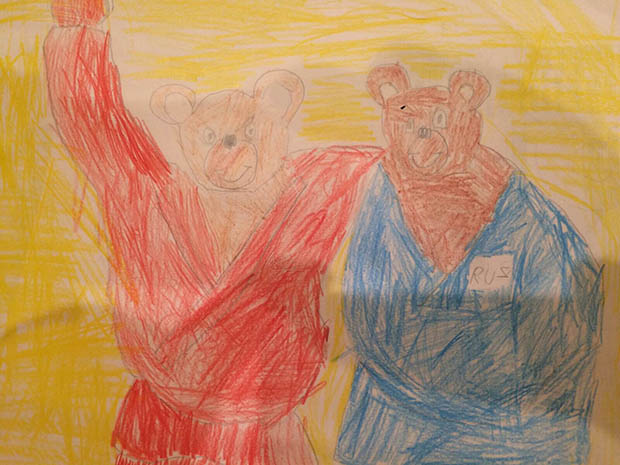 2. Vladmir Dorfeev, 9 years. Olympic Sports School 17 (coach – Alexander Pakhomov). Yaroslavl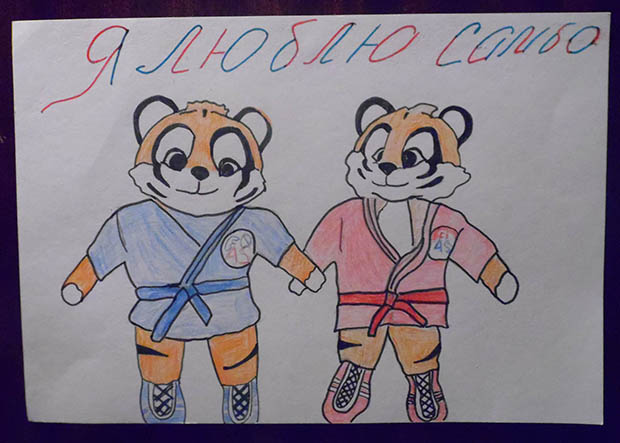 3. Aimée Cerutti, 7 years, France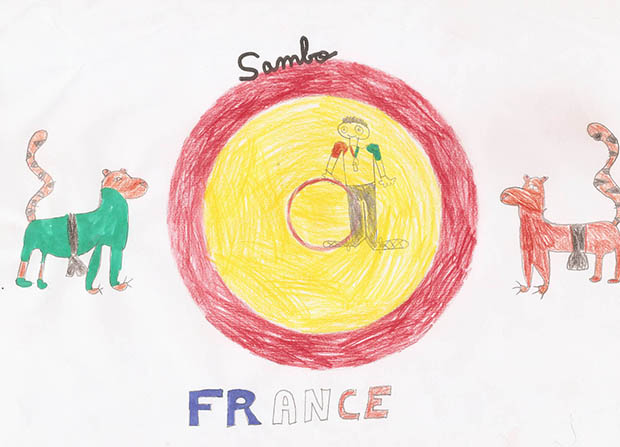 We wish the winners and everyone who took part in the contest a Happy New Year! FIAS office staff will be in touch with you soon to confirm your contact information. You'll receive the prizes and gifts in the new year.