FIAS congratulates blind and visually impaired sambists on the World Sight Day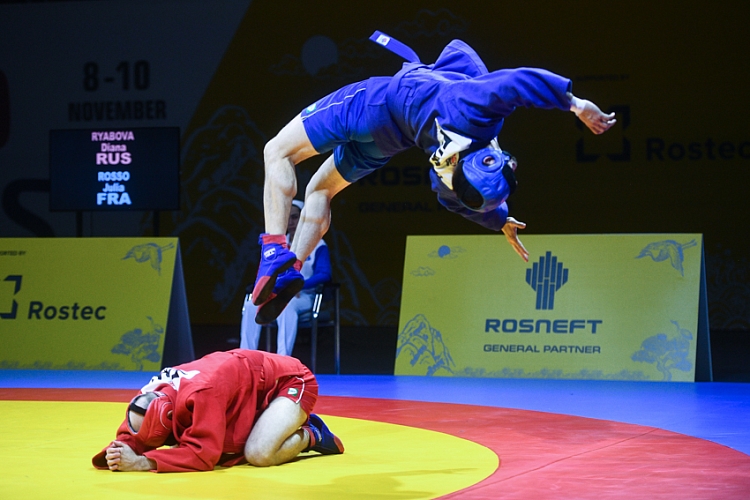 Today, November 13, the world celebrates the World Sight Day. This date is intended to draw the attention of society to those who have permanently lost their sight and found themselves in a difficult life situation. At the same time, SAMBO for the blind and visually impaired today is one of the dynamically developing types of martial arts.
A year ago, demonstration performances of blind sambists at the World SAMBO Championships in Seoul were seen by millions of spectators around the world. The athletes demonstrated such a SAMBO technique that many completely healthy athletes will envy.
[VIDEO] Performance of the SAMBO for the Blind demonstration team at the World SAMBO Championships in South Korea
Also at the Congress of the International SAMBO Federation in 2019, FIAS President Vasily Shestakov seconded the report on SAMBO for the Blind and emphasized that FIAS gives high priority to this area of SAMBO.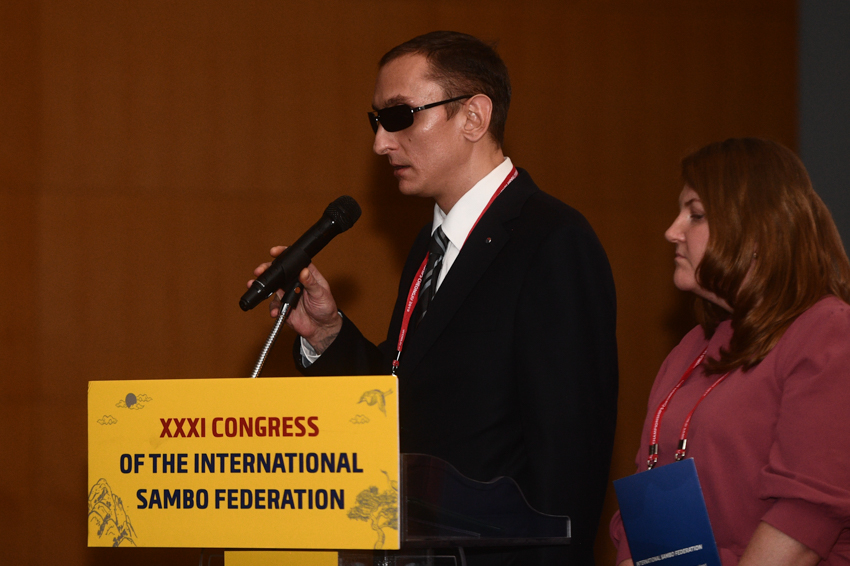 And on October 4, 2020, by the decision of the FIAS Executive Committee on October 4, the International SAMBO Rules for the Blind and Visually Impaired and the Classification Rules of SAMBO for the Blind and Visually Impaired were approved. Roman Novikov called this event historical.
As the FIAS President Vasily Shestakov noted, the active life position of Roman Novikov and his activities as a member of the FIAS Commission on Athletes with Disabilities not only promotes the popularization of our favorite sport, but also enables people who are desperate and have lost hope, to perk up and believe in themselves.