FIAS has presented its Anti-Doping and Prevention Program at the Clean Sport Seminar in Lausanne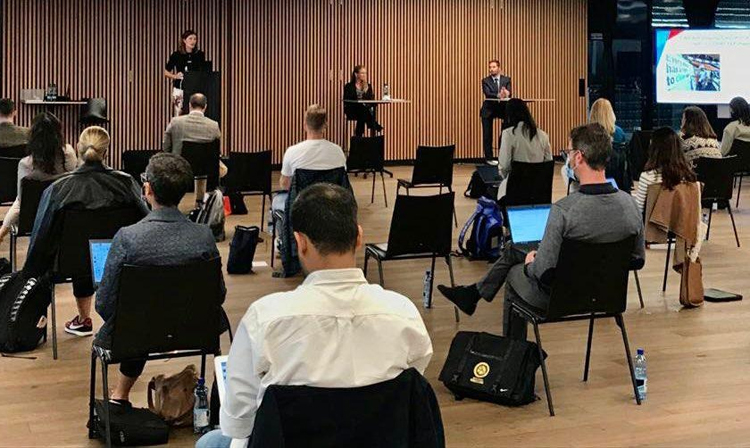 On 24th of September the City of Lausanne in collaboration with World Anti-Doping Agency (WADA) organised the Clean Sport Seminar for community of International Sport Federations. The seminar is organised annually, and the topic of 2020 edition focused on Education Strategy during the COVID-19 pandemic. FIAS as one of the invited guests had a pleasure to share its program as an example of valuable prevention program in time of the crisis when many sport events around the world has been postponed or cancelled.
"FIAS Anti-Doping Educational Plan had changed in March 2020 when we understood that we cannot fulfil our commitment – to organise the face to face seminar for our athletes and coaches as we did in previous years at the Continental SAMBO Championships due to the current situation with COVID-19 pandemic. Therefore, we created unique sets of online webinars organised for each continent separately," Kamila Vokoun Hajkova, FIAS Anti-Doping Manager, said.
The webinars started in April 2020 and were run until September 2020. FIAS putted in place 10 online sessions for more than 500 participants from SAMBO community. The questions discussed during these online sessions were linked to actual situation such as COVID-19 prevention, new Anti-Doping rules, athlete well-being, importance of right nutrition, risk of doping and its influence on athlete's immunity, therapeutic use exemption and tips for online Anti-Doping educational courses. The online educational courses are assessable in Online Educational Tools section on the FIAS website.