FIAS took part in the GAISF General Assembly meeting
Official
11 November 2020
Anton Orlov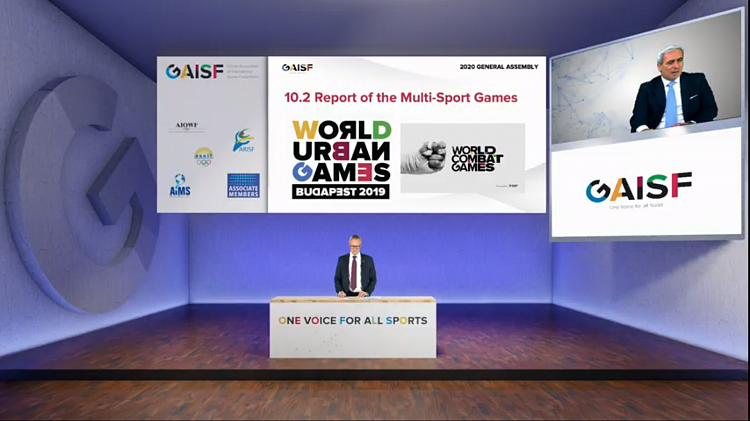 A meeting of the General Assembly of the Global Association of International Sports Federations (GAISF) was held yesterday. During the online event, in which FIAS CEO Michal Buchel took part, the issues of sports development in the context of global challenges, membership of new organizations and the plan for holding multisport competitions for 2021-2022 were discussed.
GAISF welcomed one new full member, the International Teqball Federation (FITEQ), and two new associate members, the Association of Paralympic Sports Organizations (APSO) and the World Transplant Federation of Games (WTGF).
During the General Assembly, GAISF President Raffaele Ciulli confirmed the status of two multisport events. "We have extended the deadline for Budapest to be able to host the 2021 World Urban Games," Ciulli said. The organization also confirmed the postponement of the World Martial Arts Games in Nur-Sultan to 2022, which were originally scheduled for May 3-9, 2021.
In the final part of the event, a meeting of the General Assembly of ARISF took place, in which the International SAMBO Federation also took part.
The next GAISF general meeting is to be held on May 28 in Yekaterinburg (Russia) as part of SportAccord.