Readiness number one: what happens in the Sochi "Iceberg" before the start of the World Sambo Championships
Competitions
9 November 2017
Aleksandr Solomahin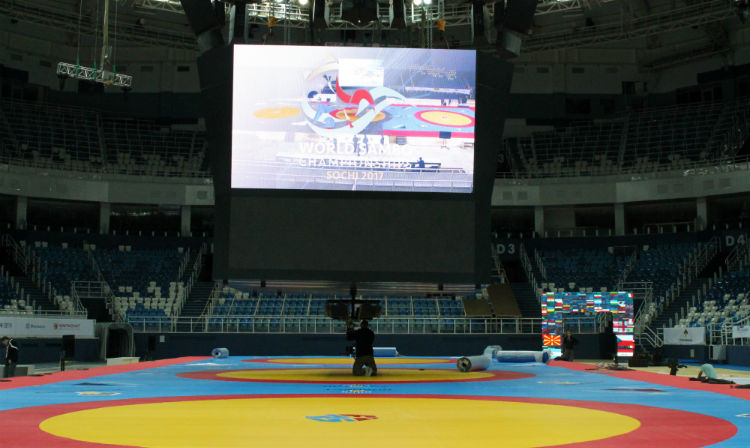 The preparation of the arena for the main SAMBO tournament of the year began long before the start. The Ice Palace of Sports had to be converted into a platform for a SAMBO tournament. And also — it needed to be decorated and to become comfortable for the participants and spectators of the championships. You will learn from the photo report of the FIAS website, what happened in the arena a little more than a day before the start of the competition.
Huge screens will not let you forget the reason why everyone will gather in the "Iceberg".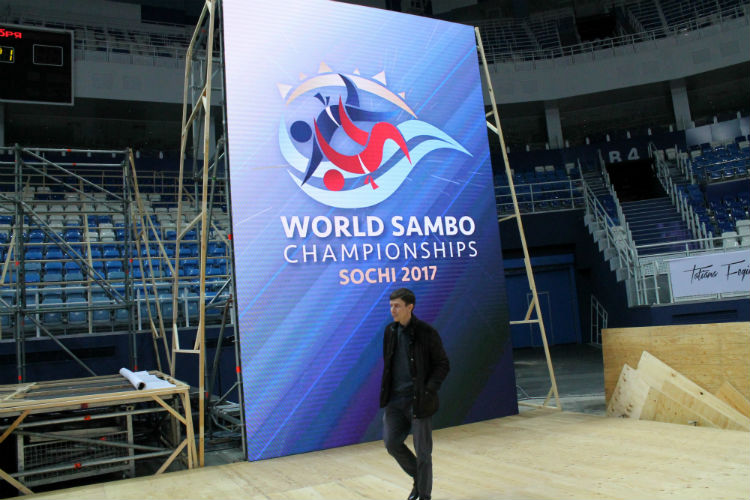 The names of the companies-organizers and sponsors of the competitions will be clearly visible to everyone.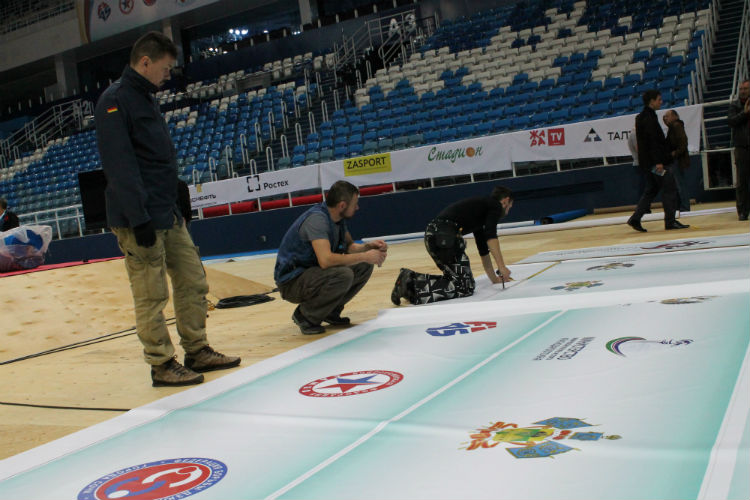 Production meetings take place almost on the run. Humor always helps in the work!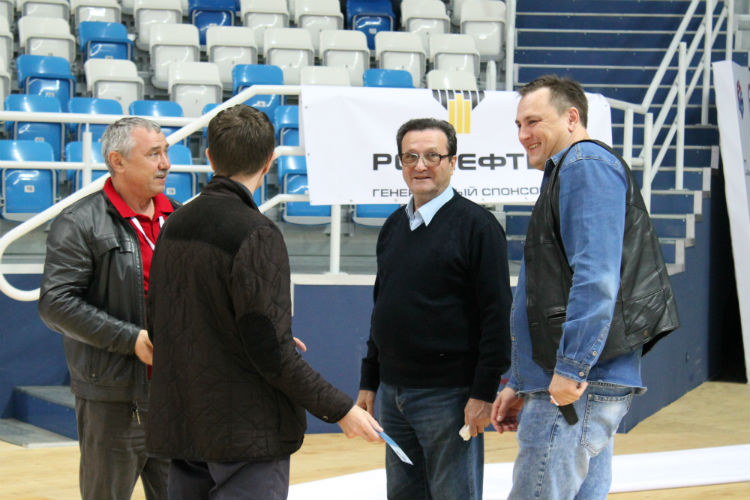 Accuracy - the politeness of kings!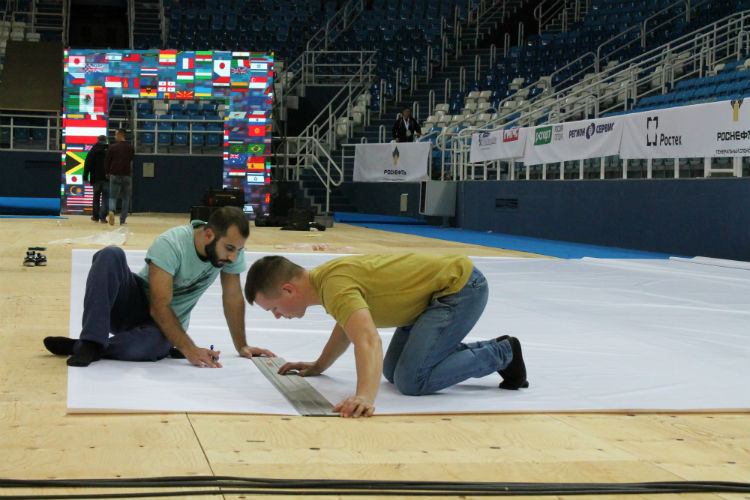 Approximately this picture of the mat will side referee see.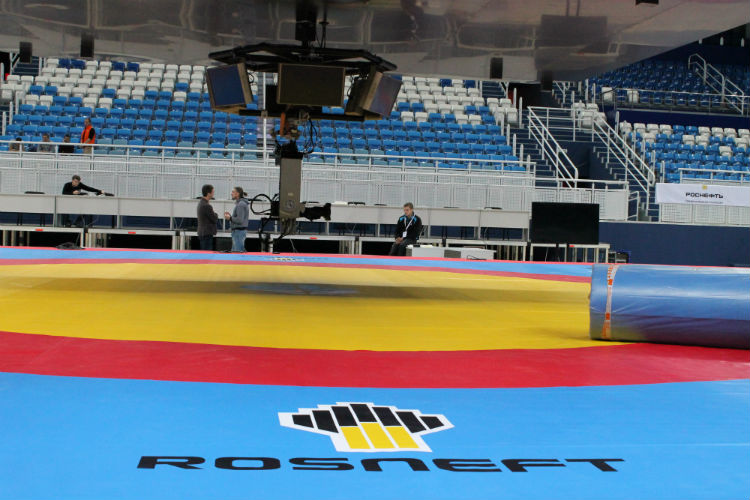 When everything is reconciled to the smallest detail.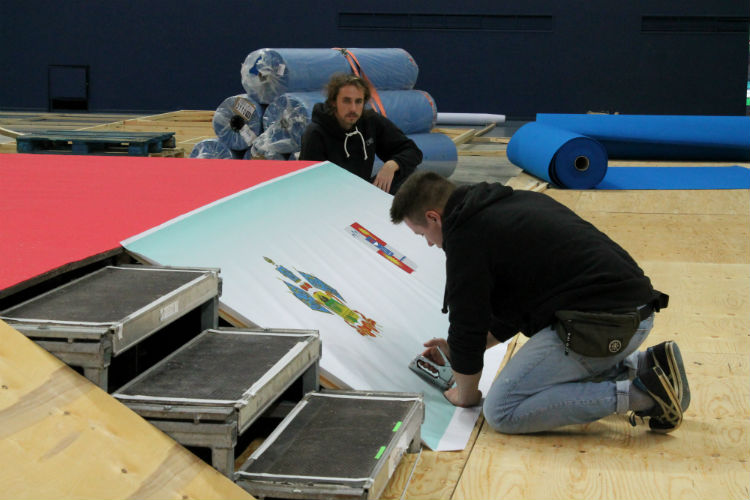 Sambists will come out to their fights from these gates.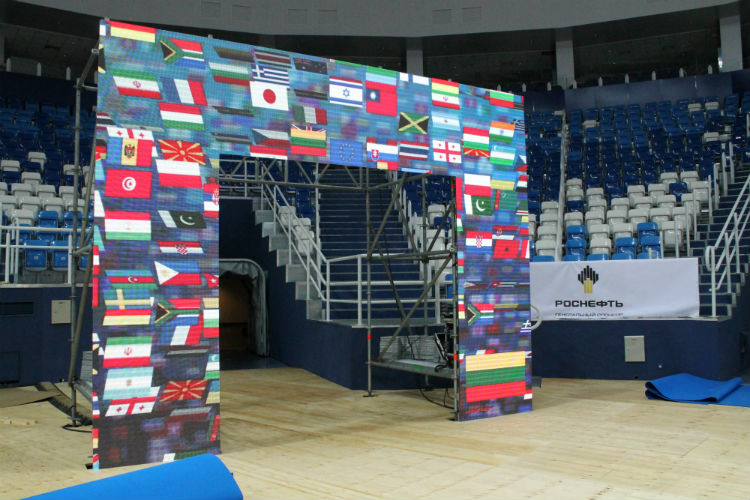 Another look at the mat.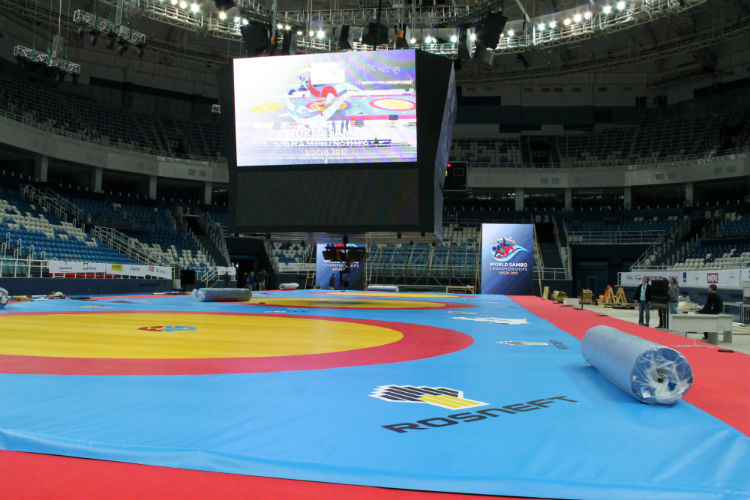 The general sponsor of the tournament is Rosneft oil company, with the support of the state corporation Rostekh.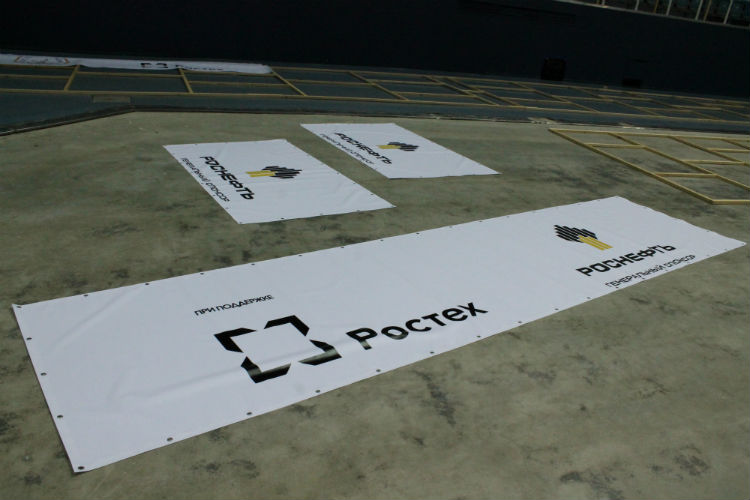 View from below.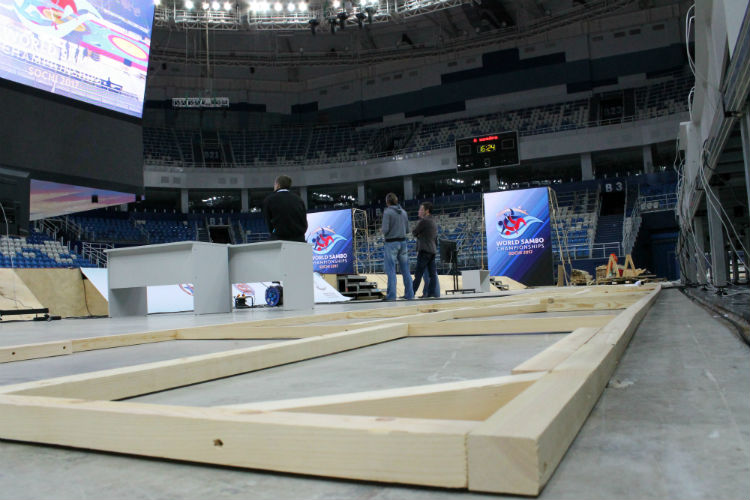 The World Sambo Championships is the main tournament of the year in the FIAS calendar. There was one day left before the start!