4th Asian Beach Games in Phuket Island, Thailand: presentation of tournament's medals and certificates
Official
13 September 2014
Sergei Grishin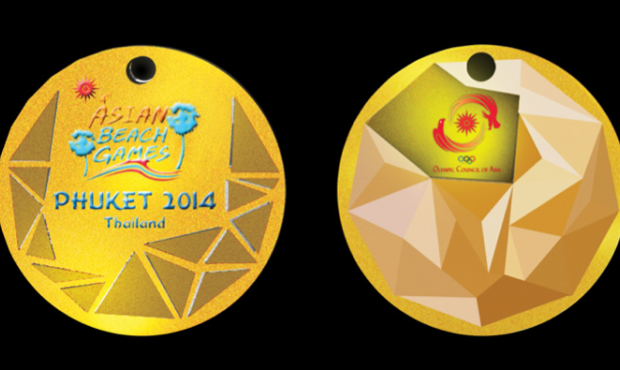 This week Phuket has hosted the third and final technical meeting devoted to the Fourth Asian Beach Games. "The sand competition" will be held in Thailand on November 12–23. The sambo tournament will last for two days – November 12 and 13. Besides sambo, the Games program includes 25 more sports. The sambo tournament, along with bodybuilding, beach volleyball, windsurfing and several other sports will be held on Karon Beach.
As we already told, sambo athletes will compete in individual and team tournaments, in 3 men's weight categories and 3 women's weight categories according to the rules of beach sambo. The distinctive features of this kind of sambo is the absence of mat wrestling and penalties, the battle will be carried out until the first assessed hold to be considered battle-winning.
The agenda of the technical meeting held in Phuket which was attended by Sergey Tabakov, FIAS Executive Director, included a variety of issues: accreditation and refereeing, medicine and security, transport and infrastructure. We are not going to tell you about this since it is boring. We'll tell you the fact that may attract your attention: The organizers have presented the dummies of future medals and diplomas to be awarded to the winners and champions of the Fourth Asian Beach Games.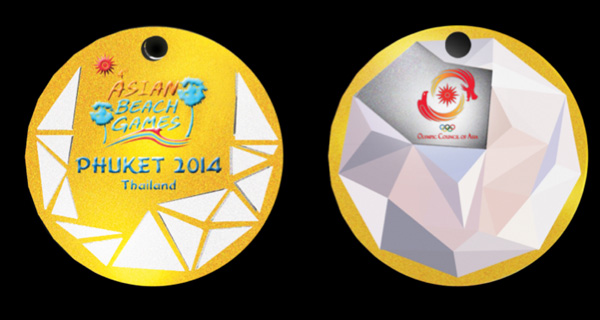 The medal design includes 3 main themes of the Games – sea, sand and sun, and also the Games' talisman – the tortoise which shell image has been used for the reverse of the medal. Remarkably, sand as the underlying theme of the Asian Beach Games was included in the composition of the alloy which was used for the creation of "the round awards".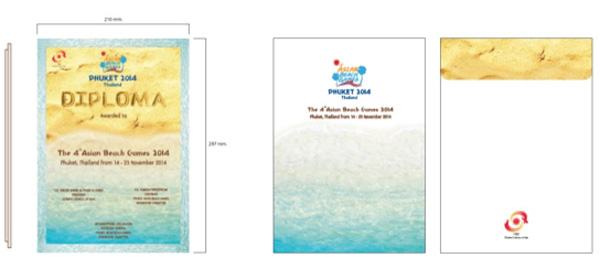 With regard to diplomas, their design includes the theme of "the letter on the beach sand" which can be clearly seen on the photos presented. So, Asian sambo athletes, come to the beach and perfect your skills, nice medals and diplomas are waiting for you!