The Anatoly Khlopetsky Memorial Baltic States Cup will be held in Kaliningrad
Competitions
4 April 2016
Sergei Grishin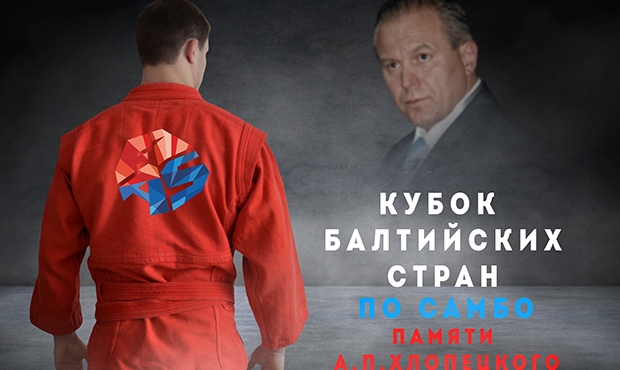 The Baltic States SAMBO Cup (men) open international tournament in memory of Anatoly Petrovich Khlopetsky, Honored Coach of Russia and founder of a SAMBO and judo school of Kaliningrad Region, will be held in Kaliningrad on April 23.
The competitions will take place in the Yantarny Sports Palace, where the participants will determine the strongest in six weight classes in Sport SAMBO: 62 kg, 68 kg, 74 kg, 82 kg, 90 kg and 100 kg. A Combat SAMBO match between the Russian national team and the Kaliningrad regional team will also take place in the final part of the competition.
The best SAMBO wrestlers from the Baltic States, neighboring foreign countries (Poland, Lithuania, Latvia, Belarus, Finland and Germany) and different Russia regions are expected at the tournament. The lead organizers and masterminds of the tournament Vladimir and Alexander Khlopetsky – the sons of Anatoly Khlopetsky told about that.
Reference
Anatoly Petrovich Khlopetsky was born on June 24, 1962. He graduated from Kaliningrad State University, and the Academy of National Economy under the Government of the Russian Federation, PhD in education.
As deputy governor of Kaliningrad Region, he made a significant contribution to the development of the region and mass sports. He worked hard to develop and promote SAMBO and judo in Kaliningrad, Moscow and Russia as a whole. He founded a SAMBO and judo school for children and youth in Kaliningrad and headed it for many years. More than 10,000 children have been trained at this school. He was vice-president of the International SAMBO Federation, and was actively involved in the patriotic education of youth.
Anatoly Khlopetsky was an outstanding athlete, Honored Coach of Russia and Master of Sport International Class. The RF State Committee for Physical Education and Sport awarded him the medal "For Merit in Development of Physical Education and Sport".
He was a deeply religious man and served as executive director of the Romanovsky Mount Athos Foundation. He was a member of the Union of Russian Writers, and the author of more than twenty books and publications. He was repeatedly awarded diplomas and medals of the Moscow branch of the Union of Russian Writers. He wrote a book about St. Nicholas of Japan in collaboration with Patriarch Kirill of Moscow and All Russia. The book was translated into Japanese, and during the Patriarch's visit to Japan in 2012, it was presented to the Emperor of Japan as a sign of Russian-Japanese friendship. He was the author of the trilogy "From St. Nicholas to the President", which was awarded the Eduard Volodin Prize. Patriarch Kirill of Moscow and All Russia awarded him the medal of the Order of the Russian Orthodox Church of the Apostolic Saint Nicholas, Archbishop of Japan.
Anatoly Khlopetsky died on August 24, 2015.